Divided We Stand: An Evening with Author Marjorie Spruill
Description
Forty years ago, two women's movements drew a line in the sand between liberals and conservatives. The legacy of that rift is still evident today in American politics and social policies.
DIVIDED WE STAND reveals how the battle between feminists and their conservative challengers divided the nation as Democrats continued to support women's rights and Republicans cast themselves as the party of family values. Please join us as celebrated author, Marjorie Spruill, shares her insight into the historical impact women activists on both sides played in American politics, especially after the historic 1977 National Women's Conference in Houston, Texas.

The program will begin at 6:30 p.m. Book signing to follow at 7:30 p.m.
Reviews of Divided We Stand:
"Spruill…convincingly traces today's schisms to events surrounding the National Women's Conference, a four-day gathering in Houston in November 1977. These divergent narratives from 40 years ago offer many lessons to those hoping to maintain the momentum of the Jan. 21 women's marches." – New York Times Book Review
"Fascinating…DIVIDED WE STAND evokes two movements, two equal mobilizations, struggling over the role of women in America." – The Nation
"Spruill strives to be evenhanded, pointing out the mistakes and excesses of both sides…DIVIDED WE STAND lucidly explains just how we got so divided." – Dallas Morning News
Women's History Month Patron Sponsors

MSU Center for Gender in Global Context

Dr. Gladys Beckwith

Margaret Carter
WHM Speaker Sponsors

Walt & Kathy Esselman

Sandy Soifer and Paul Goldner

Pam Withrow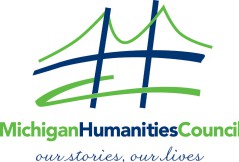 This project is funded in part by Michigan Humanities Council, an affiliate of the National Endowment for the Humanities.