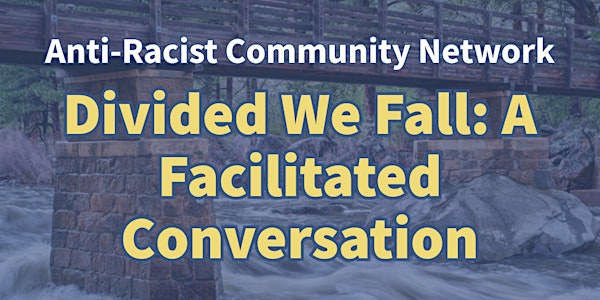 Divided We Fall: A Facilitated Conversation
Facilitated by Pearl Thompson, a longtime food justice advocate, and Bonnie Cushing, CSWAC trainer and Licensed Clinical Social Worker.
About this event
How can we come together across differences such as race, gender, class and all other critical identities we hold (or have been assigned), to create the fair and loving world we all long for?
Many of us enter social justice spaces with a deep, unfulfilled need for community that starkly differs from what we have, and do, encounter daily in other spaces in our lives. Sooner or later, those same oppressive dynamics rear their harmful heads even there - a place where we had hoped could finally be our authentic selves. The resulting sense of betrayal, frustration, anger, shame and/or retreat does harm not only to the individuals directly involved, it hobbles our collective ability to sustainably organize the movement for equity and justice we have gathered together to build.
Although the majority of transgressions are enacted by white people and impact Black, Indigenous and other Peoples of Color, there is plenty of policing, shaming, banishment and pain to go around. We need to find ways to transform these difficult and painful moments into opportunities for healing and deeper connection. Our collective vision of a society based on humanistic principles calls on us to turn those breaches into bridges if we are to ever make our vision real. It calls on us to make our anti-oppression organizing 'practice runs' for the society we are dreaming of.
Please join us for a facilitated conversation that poses questions such as:
Is our expectation that we will be safe in these spaces realistic or fair?
How can we create liberated spaces where people can be honest and emotionally expressive without beating up and/or cancelling each other?
Is it ever appropriate to "dis-invite" participants?
How can we avoid that non-constructive "Oppression Olympics," where people debate which ISM is the worst or should be addressed at the expense of all others?"
Bring questions of your own, your ideas, your experiences and, yes…your longing.