#Diversity2Growth

Wednesday, April 1, 2015 from 6:00 PM to 8:30 PM (PDT)
Event Details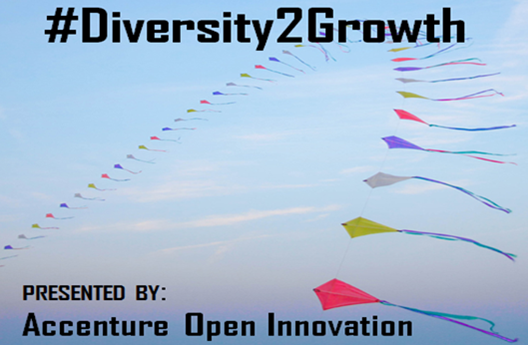 How do you challenge the definition of diversity beyond gender, to also include diversity of backgrounds, skillsets, ages, styles of leadership and education? 
With the recent release of Internet tech giants' employee demographics showing less-than-optimal diversity in workplaces, it shows that there's more work to be done in the tech world to create a workforce for the future generation. 
Join our ALL-STAR panel - leaders of Kabam, Silicon Valley Bank, Chevron, Black Girls Code, PRIME, and Accenture - to discuss the importance of building diverse teams from the get-go, and how diversity can help your company scale, expand globally, and widen your reach of exceptional talent.
*We'll have delicious banh mi's and spring rolls from RocketSpace's new neighbor Freshroll, gourmet mini cupcakes from La Luna, and refreshing drinks!
AGENDA
6:00pm - 6:30pm Networking, Drinks + Food
6:30pm - 7:30pm Panel Discussion
7:30pm - 8:00pm Q&A
8:00pm - 8:30pm More Networking
PANELISTS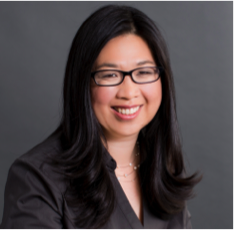 Holly Liu
Co-Founder and Chief of Staff
Kabam
Holly Liu is co-founder and Chief of Staff of Kabam, a world leader in AAA mobile free-to-play games. Holly also oversees Kabam's corporate culture as head of People Operations ("People Ops"), which is responsible for driving Kabam's vision, mission, and values for its more than 800 employees in offices around the world. Holly has helped grow Kabam's personnel base by more than 500% in three years.  Before co-founding Kabam, Holly was Senior User Interface Designer for AOL, where she led design of community web products. She has also worked as a consultant for Arthur Andersen and Accenture.  Holly received her Master's in Information Management & Systems from UC Berkeley and her B.A. in Mass Communications from UCLA. She was named to Forbes' "Top 10 Women Entrepreneurs to Watch" in 2013 and one of Fortune's "10 Most Powerful Women in Gaming."
View Profile, or follow on Twitter @hollyhliu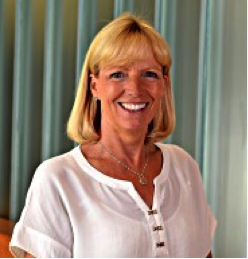 Tracy Isacke
Managing Director - Corporate Venture Capital 
Silicon Valley Bank
Tracy leads the company's Corporate Venture Relationship Group, which was established in 2009 to build connections between investment groups at some of the world's largest companies and emerging technology and life science startups.  As head of the group, Tracy is responsible for Silicon Valley Bank's relationships with corporate venture funds, corporate development teams and innovation groups at Fortune 500 companies.  Tracy joined SVB in June 2014 from Telefonica where she ran Enterprise Sales in the UK and then set up the Silicon Valley Innovation Hub, leading on 2 acquisitions and 7 investments. Tracy started her career at Xerox, rising to be one of the first female members of the UK Board. She then spent four years getting a taste of what life is like in an early stage company, working in a venture capital-backed start-up that went on to achieve a successful exit.  She has been an active advocate of diversity throughout her career. 
View Profile, or follow on Twitter @TracyIsacke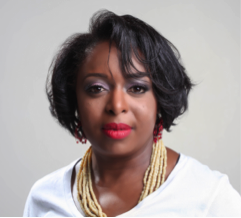 Kimberly Bryant
Founder and Executive Director
Black Girls CODE
Black Girls CODE is a non-profit organization dedicated to "changing the face of technology" by introducing girls of color (ages 7-17) to the field of technology and computer science with a concentration on entrepreneurial concepts. Since 2011, Black Girls CODE 
has grown from a local organization serving only the Bay Area, to an 
international organization with seven chapters across the 
U.S. and in Johannesburg, South Africa.  Black Girls CODE has currently reached over 3000 students and continues to grow and thrive.  Kimberly serves on the National Champions Board for the National Girls Collaborative Project, and the National Board of the NCWIT K-12 Alliance. Kimberly and Black Girls CODE have been nationally recognized as social innovators and for their work to increase opportunities for women and girls in the tech industry.
View Profile, or follow on Twitter @6gems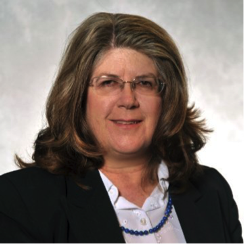 Denise Coyne
Retired CIO
Chevron Global Corporate Functions
Denise Coyne is the retired CIO for Chevron's Global Corporate Functions, responsible for the Information Technology efforts of 24 Corporate Departments and Services Companies. Her focus has always been to derive better business value and performance from IT by driving towards business-driven, less complex and more integrated IT systems.  Her team saved $98 million annually through integration and consolidation of corporate IT systems.  A native of California, Denise earned both her Master of Business Administration and BA degree in Criminology from the University of California at Berkeley.  Denise lives in the San Francisco Bay Area with her husband, Michael, and daughter, Kathryn. 
View Profile, or follow on Twitter @Chevron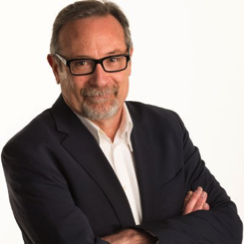 Patrick Consorti
Open Innovation Director
PRIME- Paris Region International Mission Enterprise
PRIME is a transatlantic innovation platform promoting the Paris region as a center of innovation and engaging in activities to encourage and incentivize American companies and organizations to invest in the Paris region. Patrick leads PRIME's Open Innovation initiatives. He has been instrumental in helping numerous fast growing technology SME's and startups to expand internationally, working with product and business development executives to reduce market entry risk and leverage local technology and sales partnerships.   
View Profile, or follow on Twitter @patrickconsorti
GUEST SPEAKER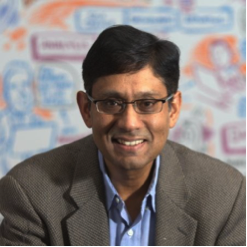 Prith Banerjee
Managing Director of Global Technology R&D  
Accenture
In his role, Prith oversees the Accenture Technology Labs, the global technology R&D organization within Accenture which explores new and emerging technologies, directs Accenture's annual Technology Vision research, which looks at the future of enterprise IT, and oversees Accenture Open Innovation.  Prith has held previous roles as Chief Technology Officer and Executive Vice President of ABB, Senior Vice President of Research at HP, and Director of HP Labs. Formerly, he was Dean of the College of Engineering at the University of Illinois at Chicago.  In 2000, he founded AccelChip, a developer of products for electronic design automation, which was sold to Xilinx Inc. in 2006. During 2005-2011, he was founder, Chairman and Chief Scientist of BINACHIP Inc., a developer of products in electronic design automation. 
View Profile, or follow on Twitter @prithbanerjee
MODERATOR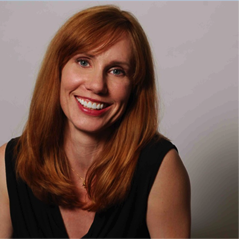 Elizabeth Reynolds
Senior Manager
Accenture Open Innovation
Elizabeth is a Team Lead for Accenture Open Innovation, working with top-tier accelerators, start-ups, venture capitalists, universities and corporate R&D labs to build and bring to market innovative solutions for Accenture clients.  Elizabeth is primarily focused on global ecosystem and accelerator engagement.  She brings to the team 18 years of consulting, digital strategy, and strategic planning for major brands across technology, entertainment and consumer products, including Sony Pictures Home Entertainment, Warner Bros. Entertainment, Revlon, LG Mobile, Kellogg's and Dell.  She received a Dual B.A. in Economics and Sociology from the University of Kansas.
View Profile or follow on Twitter @elizkreynolds
Sponsored by Accenture Open Innovation
Accenture Open Innovation works with top-tier accelerators, start-ups, venture capitalists, universities and corporate R&D labs, to build and bring to market innovative solutions.  They are a vital bridge between their Global 2000 clients and the start-up community. They connect clients to enterprise-relevant technology innovators and provide consulting, technology and operations skills to help them meet their business transformation objectives. They also connect partners with compelling opportunities and growth through an intelligent channel to pioneering clients.
Accenture is one of the world's leading organizations providing management consulting, technology and outsourcing services, with approximately 319,000 employees; a client roster including 92 of the Global Fortune 100 companies; offices and operations in more than 200 cities in 56 countries; and net revenues of $30.0 billion for fiscal 2014. 
When & Where

RocketStudios
180 Sansome St.
3rd Floor
San Francisco, CA 94104


Wednesday, April 1, 2015 from 6:00 PM to 8:30 PM (PDT)
Add to my calendar