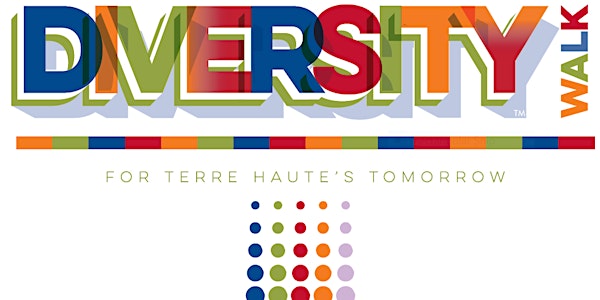 Diversity Walk 2022
On Saturday, Aug. 27, join us as we come together to celebrate diversity and inclusion during the eighth annual Diversity Walk!
When and where
Location
First Financial Bank Parking Lot One First Financial Plaza Terre Haute, IN 47807
About this event
On Saturday, August 27, Terre Haute and surrounding communities will come together to celebrate diversity and inclusion during the eighth annual Diversity Walk.
The Diversity Walk, sponsored by Hamilton Center, Inc., is a free event in downtown Terre Haute that welcomes all people of varying ages, races, creeds, colors, orientations, and abilities as we walk together to unify our community and spread messages of respect and acceptance.
The 1.5-mile walk will begin and end at the corner of 6th and Ohio, in the First Financial Bank parking lot, in downtown Terre Haute. Registration and t-shirt pickup will open at 9 a.m., opening remarks will take place at 9:45 a.m., and the walk will begin at 10:00 a.m. Following the walk, participants are invited to stay for a brief program and an opportunity to come together in unity to celebrate the differences that make our community stronger.
Registration is FREE and includes a T-shirt. People can register as an individual, or they can create a team for their business, organization, or group. Registration is available online at www.diversitywalk.org.
Melvin L. Burks, President/CEO of Hamilton Center and Chair of the Diversity Walk Committee, says that the Committee hopes for a huge turnout for this year's event.
"The Diversity Walk was created to bring a diverse group of people together to break down barriers, build relationships and show what's possible when a community is welcoming to all," Burks said. "Thanks to our committee and our community partners, this event has grown year after year, and one year we had over 5,000 walkers. We want this year's walk to be even bigger."
For more information about the Diversity Walk, visit www.diversitywalk.org.