Diversity Talks - Marketing

Thursday, May 5, 2011 from 7:30 PM to 8:30 PM (EDT)
Event Details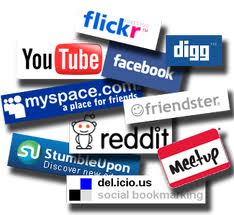 Obtained image from: blog.dollardays.com
Social Media Marketing:  Does it work? Who's watching? What is marketing?
Marketing is "the activity, set of institutions, and processes for creating, communicating, delivering, and exchanging offerings that have value for customers, clients, partners, and society at large
Social media marketing is a recent addition to organizations' integrated marketing communications plans. Integrated marketing communications is a practice organizations follow to connect with their target markets. Integrated marketing communications coordinates promotional elements: advertising, personal selling, public relations, publicity, direct marketing and sales promotion.
How are you communicating with your customers?
This is the intro to the step by step webinars how to use these social media tools!
Organizer
        Your Business Coach, Social Media Markerter,
                  Author, and Motivational Speaker.
Joyce Saint Cyr has overcome challenges that would break the spirit of some people.  She earned a Bachelor's Degree in Accounting from Bernard Baruch College in New York City and has successfully managed business and audit projects for nationally recognized financial firms, such as Bank of America and Ernst & Young.  A burning desire to combine her passion for stellar customer service with her commitment to community compelled her to establish the Diversity Den Café in February 2005. Miss Saint-Cyr has emerged from her unique experiences with a desire to bring hope and inspiration to those who are facing their own struggles.  Having experienced the joys and struggles of an entrepreneur she realized there was a need of a community partner who can provide a resource while having gone through the experience. In October 2010, emerged a new entity, Diverse Community Partners, which provides a partnership with the business sector relating to marketing, branding, business coaching/mentor and Social Media Marketer.
Joyce is the host of Diversity Talks show. The show provides tips for new and existing entrepreneurs! The show topics are based upon  your submissions! Please continue to tell us what you want us to discuss!!!
Author of the book called Starting a Small Business - The Real Deal"  The book is a step by step guide what is needed to have a business. www.startingasmallbusiness1.com
      Thank you for letting me be your Community Partner!

                              Every Dream Is A Reality!!