Diversity Scholarship Foundation Lunchtime CLE on Inclusion & Diversity Ser...
Description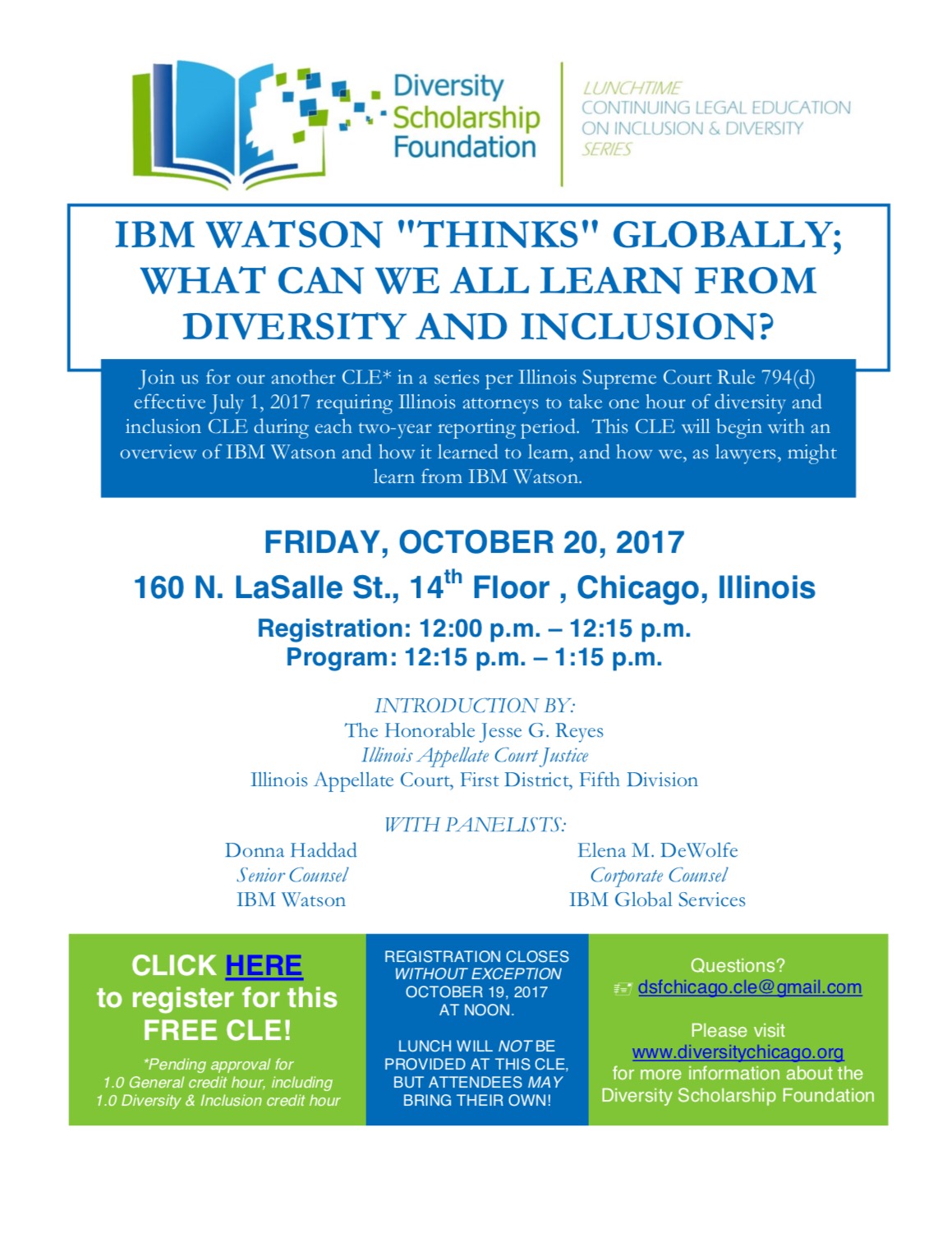 IBM WATSON "THINKS" GLOBALLY; WHAT CAN WE ALL LEARN FROM DIVERSITY AND INCLUSION?
Join us for our another CLE* in a series per Illinois Supreme Court Rule 794(d) effective July 1, 2017 requiring Illinois attorneys to take one hour of diversity and inclusion CLE during each two-year reporting period. This CLE will begin with an overview of IBM Watson and how it learned to learn, and how we, as lawyers, might learn from IBM Watson.
Friday, October 20, 2017
160 N. LaSalle St., 14th Floor Chicago, Illinois
Registration: 12:00 p.m. – 12:15 p.m.
Program: 12:15 p.m. – 1:15 p.m.
Introduction by:
Honorable Jesse G. Reyes, Illinois Appellate Court Justice, Illinois Appellate Court, First District, Fifth Division
Panelists:
Donna Haddad, Senior Counsel - IBM Watson
Elena M. DeWolfe, Corporate Counsel - IBM Global Services