Diversity & Leadership in the Legal Profession, with Dame Linda Dobbs
Description
Join AWLA for an evening at The Law Society where we will address diversity and leadership in the legal profession with Dame Linda Dobbs, England and Wales first BAME High Court judge, who will talk about her years of experience at the bar and in the judiciary.
Diversity and inclusion has moved in recent years from policy to practice with clients becoming ever more sensitive to the diversity of their legal advisers.
To tackle this, the AWLA, in partnership with the Law Society are putting together a unique event, aimed at exploring the relationship between diversity and leadership in the legal professions.
The recent Law Society Diversity and Inclusion Charter stated that "there is still much that could be done to advance diversity and inclusion within the profession''. This is an opportune time to consider this important topic.
The event will include a panel discussion followed by an opportunity to network and meet other like-minded and ambitious individuals.
African Women Lawyers' Association is a global network for women lawyers of African descent. It focuses on helping to create a more diverse talent pipeline for UK businesses via thought leadership and developing leaders, events, networking, a mentoring programme and a schools and universities scheme.
The Law Society is the representative body for solicitors in England and Wales. It produces an annual Diversity Charter and has many projects and events promoting diversity in the legal profession.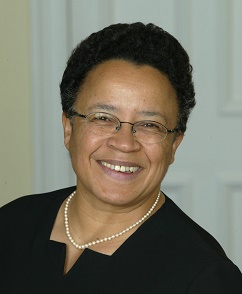 Our Keynote speaker is The Hon. Dame Linda Dobbs, D.B.E., BSc, LLM, PhD
Following a successful career at the Bar, in October 2004, Dame Linda became the first non-white high court judge in the UK. At the Bar, she was a member of, and chaired, a number of different committees, including the Race Relations, Equal Opportunities, Professional Conduct and Professional Standard Committees. In 2003 she became the Chairman of the Criminal Bar Association where she formed an equality and diversity sub-committee. Whilst on the Bench she was the Senior Liaison Judge for Diversity, Chair of the Magisterial Committee of the Judicial Studies Board and Chair of the International Committee of the Judicial College.
Dame Linda is a contributing and consultant editor to a number of legal publications and has been involved in the training of lawyers and judges both in the UK and internationally for over 20 years. She holds 5 honorary doctorates; she is a Fellow of the Judicial College; a member of the Court of Governors at the London School of Economics where she chairs its Ethics Policy Committee. She is a patron of a number of charities (including two in Sierra Leone and two in South Africa) and she sits on a number of advisory committees. She has been named in the past as one of Britain's most powerful black women and one of the 100 Great Black Britons and she has featured regularly in the Power 100 List of Influential Black Britons.
In 2013 Dame Linda stepped down from the Bench to pursue her various interests, including training of judges and lawyers internationally (in particular, in the Caribbean and Africa), and commercial mediation. She also works with the charities she is connected to which includes work on diversity.


Other speakers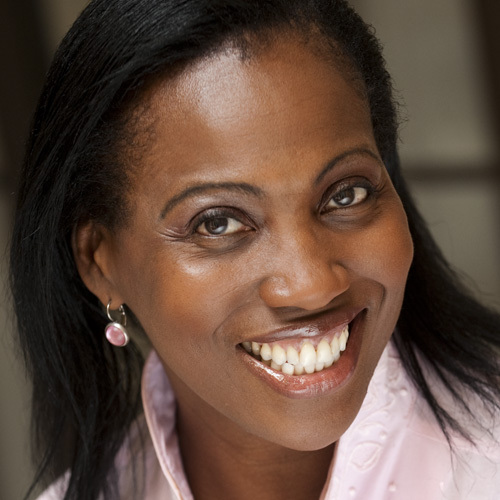 Caroline Newman LLM,
Professional Contribution
Caroline Newman is the inaugural Chair of the Ethnic Minority Lawyers' Division of the Law Society of England and Wales and member of the Diversity and Inclusivity Committee. Caroline was a member of the Council of the Law Society for 6 years and Chair of the Diversity and Inclusivity Committee for 5 years. She represented the Law Society as a member of the Investigations Committee of the ICAEW for 4 years).
Caroline is the founder, inaugural chair and now Patron of the African Women Lawyers' Association, an organisation that enables black women lawyers in the UK and across the world to network and support each other.
She supports Dignity and 28tooMany, organisations which campaign against violence against women and B1G1.
Business and Career
Caroline is Founder and CEO of Lawdacity, a company specialising in career and business development for Lawyers. She is a Partner in a Solicitors' practice.
Caroline has more than 20 years of Legal and Executive Management experience, including managing her own law firm. Caroline Newman is also an author, speaker, trainer and coach. She helps Lawyers who want to achieve career success. Since 2006 Caroline has trained thousands of people to use psychology to make positive changes to their attitude, their lives, their approach and their career results.
Caroline was a trainee then senior solicitor at City law firm, SJ Berwin, later King & Wood Mallesons.
In 2008 she founded Lawdacity, an international consulting, training and business coaching organisation to help lawyers solve their problems. Her desire is to enhance the lives of lawyers through coaching and the transfer of skills and knowledge. Business coaches work alongside clients to guide their businesses to achieve long-term, sustainable business growth. Caroline is an accomplished public speaker who challenges, informs and entertains audiences in Europe, North America and Asia Pacific. Speaking on key business issues, she stimulates 'out-of-the-box' thinking that allows business leaders to generate new visions, strategies, products and services.