The Greater New York City Black Nurses Association and the Orthodox Jewish Nurses Association invite you to a webinar on July 7, 2021.
About this event
This 1 hour webinar will address the background and need for minority nurses in nursing leadership roles.
Speakers:
Angela Adjetey Appiah MSN MPH MA RN FAACM
Toby Bressler PhD RN FAAN
Learning objectives:
The learner will gain an understanding of the historical perspective of Blacks and Jews in nursing
The learner will appreciate the need for diversity and inclusion in nursing leadership
The learner will have increased knowledge on ways to increase diversity in nursing leadership
1 contact hour will be provided to participants.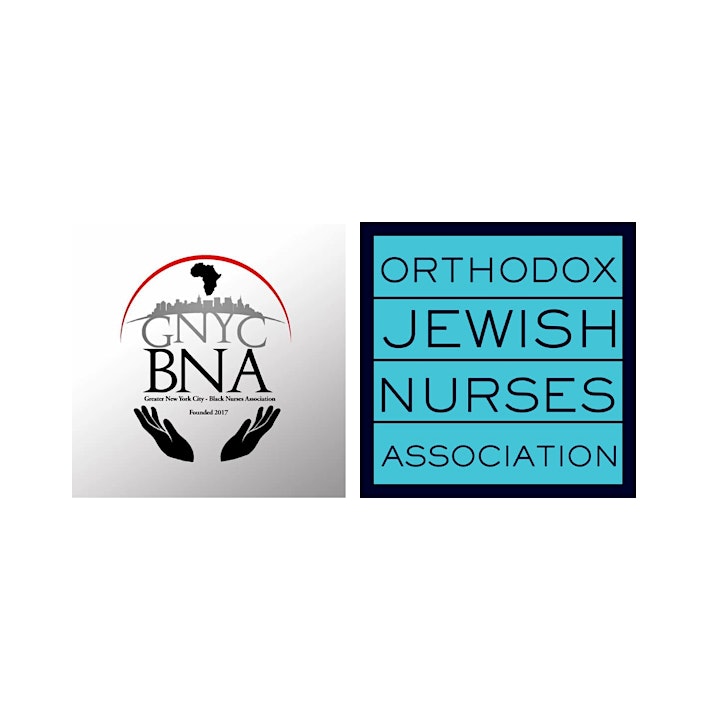 Event Organizers:
Toby Bressler PhD RN OCN FAAN
Vice President, OJNA
Mona Francois BSN RN
Member, GNYC-BNA
Julius Johnson DNP APRN FNP-BC
President, GNYC-BNA
Shevi Rosner MSN RN-C
President, OJNA