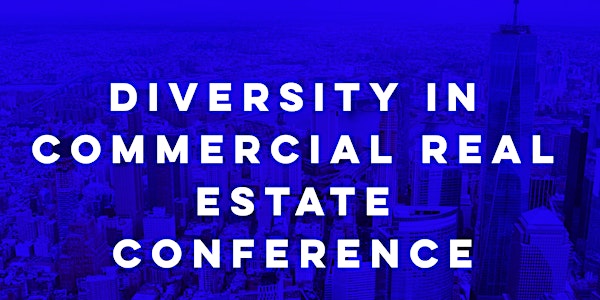 Diversity in Commercial Real Estate Conference
When and where
Location
Alfred Lerner Hall 2920 Broadway New York, NY 10027
Description
The Diversity in Commercial Real Estate Conference is focused on commercial real estate, real estate investing, technology, opportunity zones and more! This conference is the place for attendees to do business, network and learn about issues that affect commercial real estate development in New York State and around the nation. Speakers have backgrounds in development, law, finance, and other nationwide commercial real estate initiatives and policy. LEARN MORE HERE!
This conference focuses on diversifying the commercial real estate industry from the executive leadership and entrepreneurial perspective.
*After party tickets are included in registration (click on afterparty ticket and add to your registration).
*Dress Code: Business
CONFERENCE FEATURES INCLUDE:
Day 1: Workshops and Masterclasses | JULY 26, 2019 | 9AM-5PM
Day 1 Location: White & Case, LLP, 1221 Avenue of the Americas, New York, NY 10020
Diversity in Commerical Real Estate Conference | July 27, 2019
Day 2 Location: Columbia University, Alfred Lerner Hall, 2920 Broadway, New York 10027
** No Refunds
*CORPORATE TICKETS
What is the corporate ticket? The cost of the corporate ticket is more because the general tickets are heavily subsidized by AGN and our sponsors. We do this so that our community can have access to the event and cost is not discouraging factor for participants that don't have companies that will cover their fee. Corporate ticket access is the same access as the general tickets for all events.
_________________________________________________________________________
This event is powered by the Avant-Garde Network. Find out more about the Avant-Garde Network at avantgnetwork.com.
** The event will be photographed, recorded, streamed online, or otherwise publicized at the producer's discretion. Your attendance at the event signifies your permission to utilize your image or likeness in connection with any live, recorded transmission, marketing or reproduction of such event in perpetuity. No limitations or restrictions apply.
_____