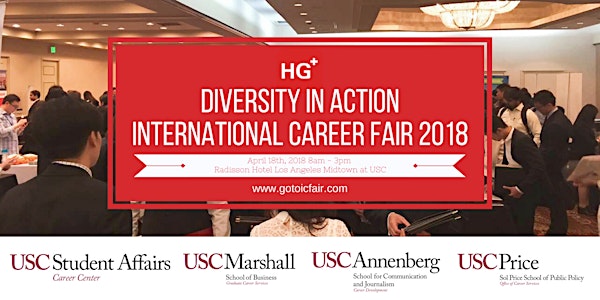 Diversity in Action International Career Fair 2018
When and where
Location
Radisson Hotel Midtown\ USC 3540 S Figueroa St Los Angeles, CA
Description
Welcome to Diversity in Action International Career Fair 2018
HG Plus is proud to work with our event partners at USC to put on the Spring 2018 International Career Fair. At this gathering of cross-cultural and multilingual talent, international talent in the US will be able to connect with local companies in search of their valuable foreign language skills and unique cultural perspectives.
The Letter of Support: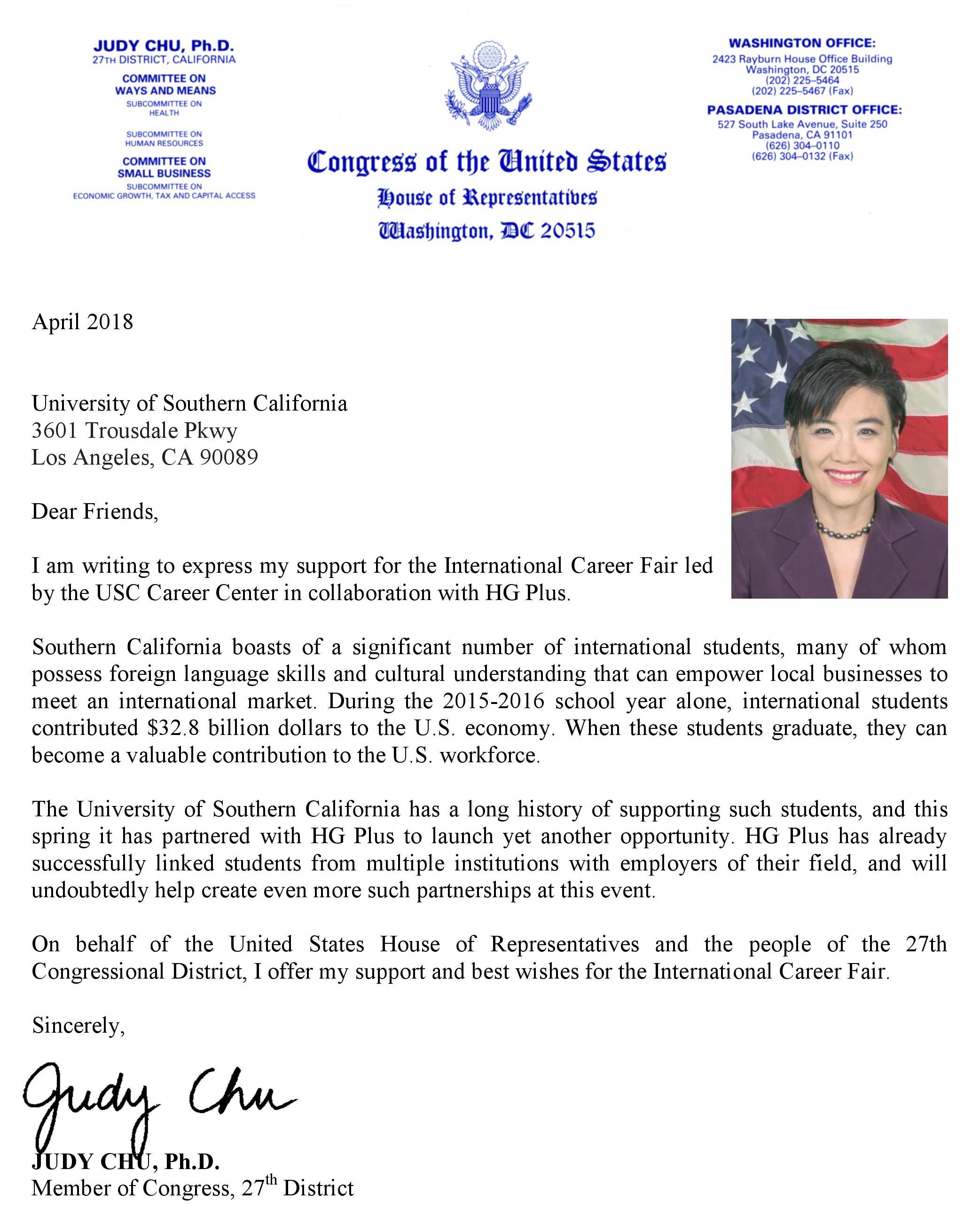 Why International Career Fair?
Show your company's support of diversity

Recruit talent with hard to find skills: foreign languages (ex. Chinese), international market experience and multicultural understanding, technology, STEM

Brand your company in the international community (in 2016, international students contributed $32.8 billion dollars to the US economy)

Gain access to emerging markets like China, India, and Brazil

Recruit American educated talent with foreign expertise

Access global talent with excellent English language skills & American market experience

Discover the right candidates to meet the demands of globalization.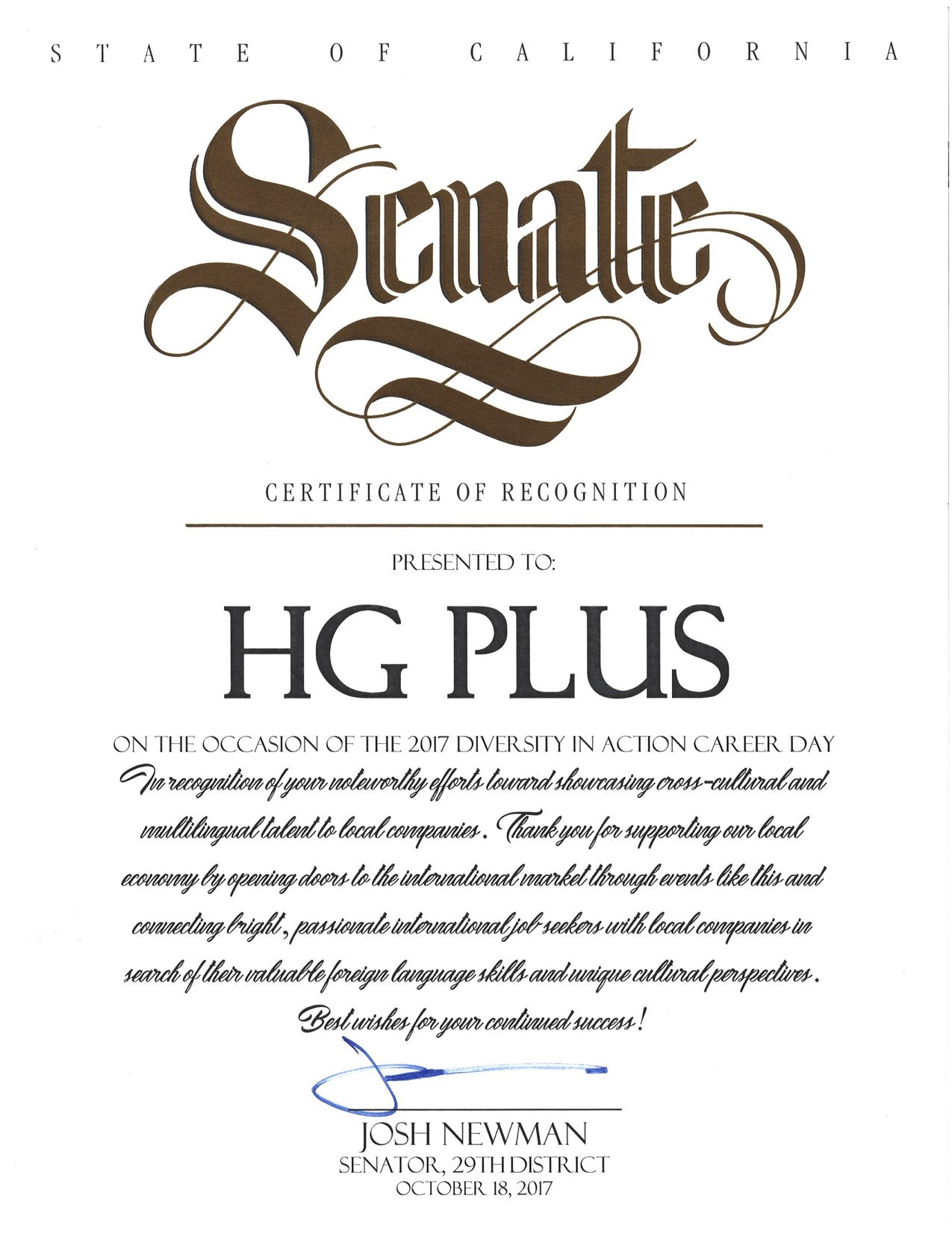 Career Fair Agenda:
8:00 am - 9:30 am Exhibitor Load in
9:45 am - 10:00 am Job Seeker Check in Starts
10:00 am - 10:15 am Government Official Keynote (TBD)
10:00 am - 2:00 pm Career Fair
2:00 pm - 3:00 pm Exhibitor Load Out
Sponsor opportunities:
Please email info@hgplus.com or call 800-886-4088 for detailed sponsor package information.
Contact Us:
Email: info@hgplus.com
Phone: 800-886-4088
WeChat: HGPlusDreamPlus
Event Website: gotoicfair.com