Location
Radisson Hotel Los Angeles Midtown at USC
3540 S Figueroa St
Los Angeles, CA 90007
Description
Welcome to Diversity in Action Career Day 2017!
We will help you to
Show your company's support of diversity

Find the right candidates to fuel your organization to meet the demands of globalization

Brand your company among international students (during the 2015-2016 school year, international students contributed $32.8 billion dollars to the US economy)

Recruit talent with valuable hard to find skills: technology, STEM, foreign languages (ex. Chinese), international market experience and multi-cultural understanding

Network with hiring companies to explore more business opportunities

Recruit American educated talent with foreign expertise for your overseas' offices

Find talent with excellent English and experience in the American market

Explore business opportunity in China through ICF sponsors and recruiting companies
THE LETTER OF SUPPORT: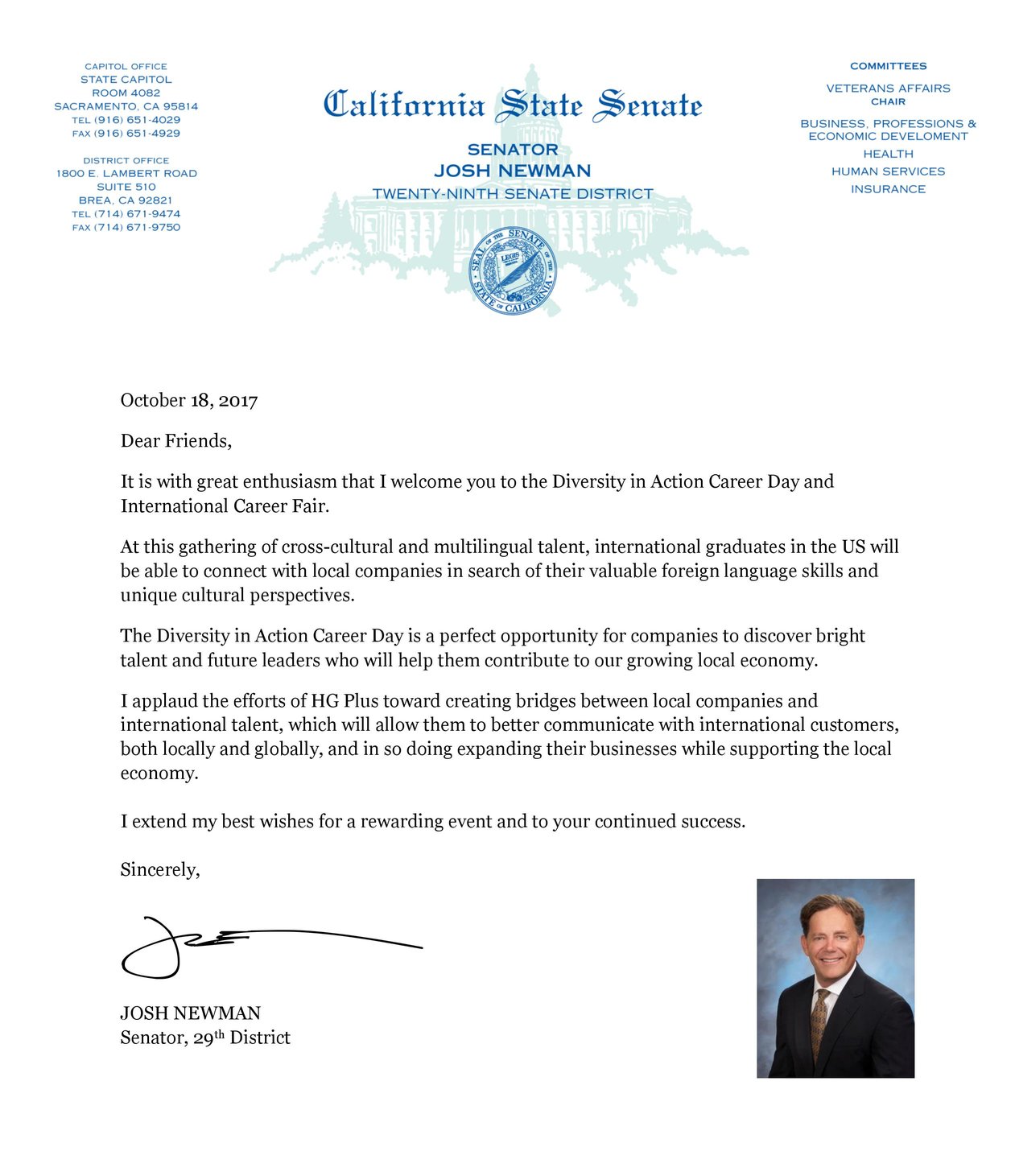 At our Spring Career Fair, we were honored to welcome over 700 passionate job seekers to connect with over 35 companies and 10 media organizations.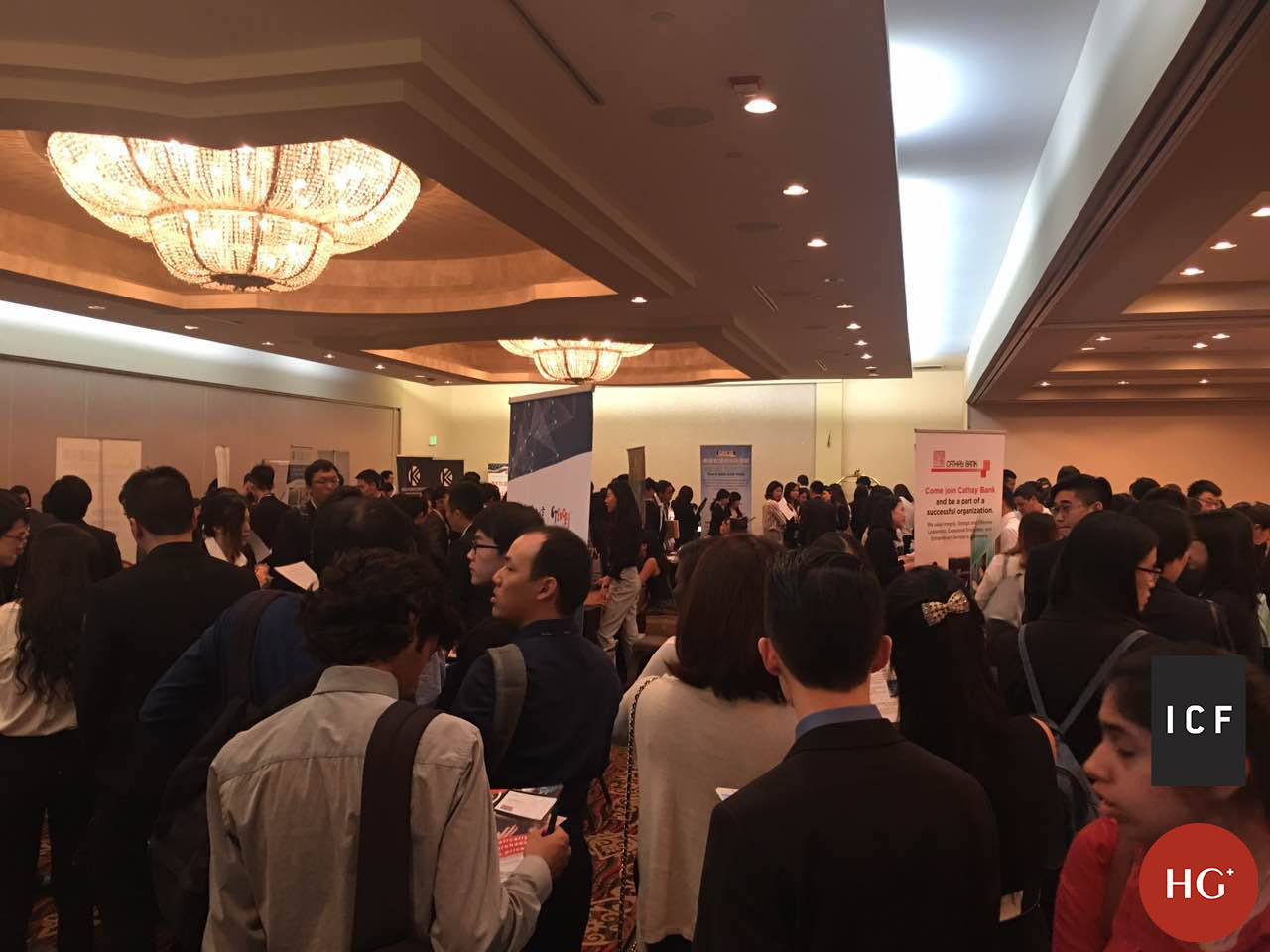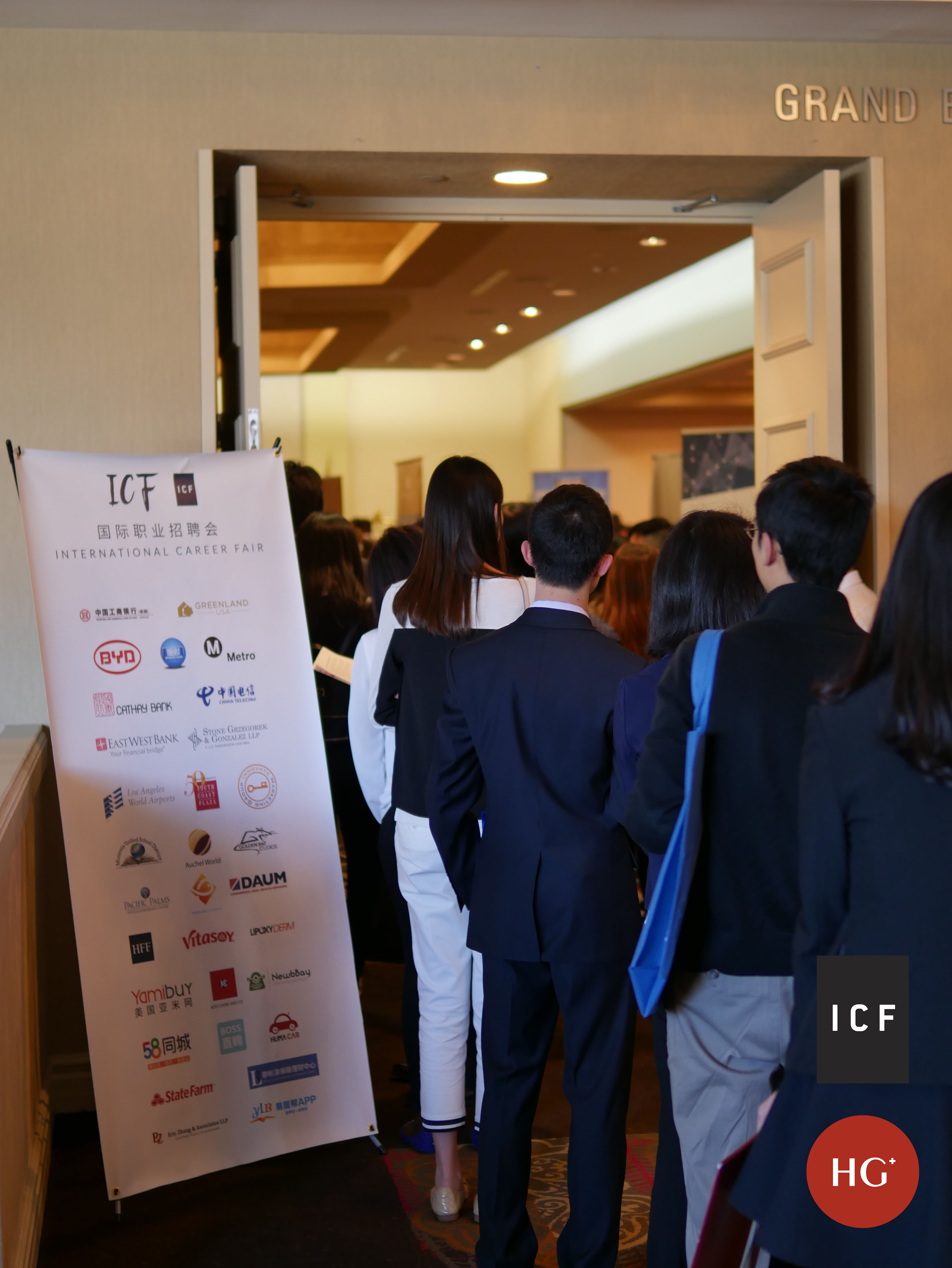 ICF Fall PARTICIPATING COMPANIES (UPDATING):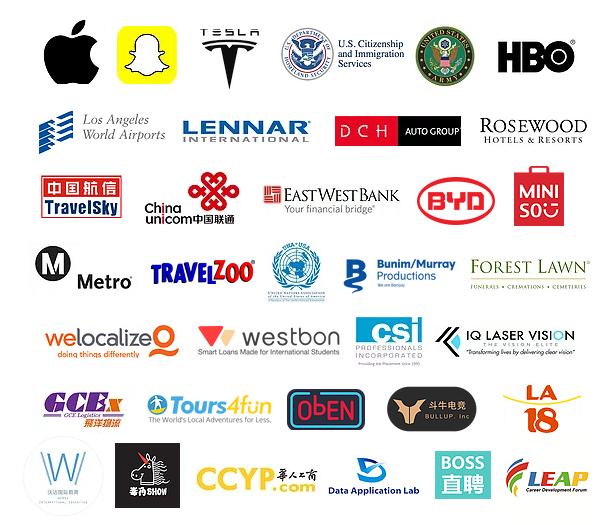 HOW TO PARTICIPATE:

Basic Booth $500 (Early Bird $300 by 9/15/2017)
CAREER FAIR:
Premium Booth
CAREER FAIR:
Booth at Entrance

Event Sponsor

Website and social media promotions with sponsor's logo

Company introduction in event newsletters

Event Packet Flyer Insertion

1-minute Company Video Rotate Playing at the Event

Introduction on ICF Fall 2017 Official Website
VIP NETWORKING PARTY:
Keynote Speech

Display Board at Entrance

5 Entry Tickets

1 Parking Validation
Please email info@hgplus.com or call 800-886-4088 for more detailed information about premium booth.
For Job Seekers, please click HERE for registration.
AGENDA:
Career Fair & VIP Networking Party
11:00 - 12:00 Booth Setup
12:00 - 17:00 Career Fair (13:00 - 13:15 Government Official Keynote)
18:00 - 20:00 VIP Networking Party
Add-on Services
14:30 - 15:30 Leverage Your Uniqueness - Diversity Roundtable
16:00 - 17:00 Mock Interviews
CONTACT US:
Email: info@hgplus.com
Phone: 800-886-4088
WeChat: HGPlusDreamPlus
Event Website: gotoicfair.com
DISCLAIMER:
To ensure we are providing quality career advancement for job seekers and finding the right candidates for hiring companies, please send your job opening details to info@hgplus.com within 5 business days after payment. HG Plus reserves the right to deny any booth application if the details provided do not meet our requirements. In such case, a full refund will be issued. No refunds will be permitted after October 15th, 2017. Thank you for your understanding.