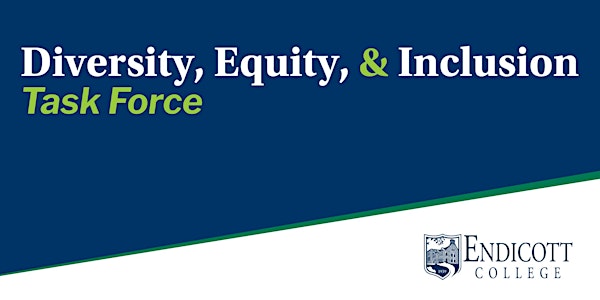 Diversity, Equity, & Inclusion Listening Session: Alumni
You're invited to participate in a virtual listening session on diversity, equity & inclusion.
About this event
The Diversity, Equity, & Inclusion (DEI) Task Force at Endicott College is leading the charge in developing strategic plans and timelines for Endicott to become more representative of the world in which we live—creating a more diverse staff, faculty, and student population.
One of the DEI Task Force's first steps is to provide opportunities for the Endicott community to be heard, in an open and safe environment. We are committed to listening, in the hopes of understanding the needs and concerns that affect our campus, and gathering information that will influence Task Force efforts. We have organized these sessions into smaller groups to allow ample time for participants to be heard.
Alumni:
Tuesday, Wednesday, & Thursday, July 28–30
Noon & 6 p.m.
Held virtually via Zoom
Registration is required for all attendees and the Zoom link will be sent out the day of the event. Listening sessions will be moderated by members of the DEI Task Force. We ask that all participants practice openness, honestly, and respect. If you are not able to attend or are looking for a more anonymous way to share your thoughts, please fill out this form which is only accessible to members of the DEI Task Force.
If there are any other questions, comments, or concerns, you may contact the task force directly at dei@endicott.edu.