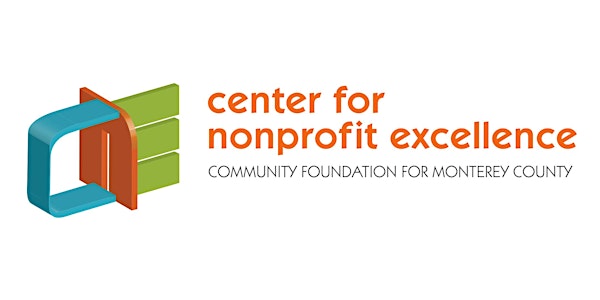 Diversity, Equity and Inclusion (DEI) Learning Group Series
Learn, think, and reflect with your peers to advance diversity, equity and inclusion efforts within your local nonprofit organization.
Refund Policy
Refunds up to 1 day before event
About this event
"Aside from knowing the material, the environment [the facilitators] create is genuine and comfortable to be part of. It allows for a safe space and willingness to participate." Recent participant
These DEI Learning Groups support participants from CNE's 2020 or 2021 DEI Trainings AND others already actively engaged in DEI efforts. Attend one session or all four. Each discussion topic is offered twice monthly.
August 10 or 26 - Team-building, Identity and Belonging in the Workplace, Part I: Getting (Re)Started
Part I of this learning group will focus on developing teams that are diverse and mindful of the dynamics of balancing individual vs institutional expectations. How do we expand our circle of people? How do we make the idea of "we" bigger? Frameworks, strategies and practices will be shared. Note: We encourage participants to sign up for both Parts I & II to optimize opportunities for deeper reflection and practice.
September 14 - Team-building, Identity and Belonging, Part II: Exploring Belonging: What makes (and keeps) it real in the workplace?
Building upon concepts and discussion from Part I, this follow up session will take a deeper dive in exploring the elements of belonging in a culturally pluralistic community. How do we foster belonging through unequivocal support for multivariate diversity? What are we doing to co-create a community of belonging in our organizations? Everyone has a role to play in this multi-pronged long-term committed effort.
October 7 or 12 - DEI in Partnership with the Community
This learning group will explore what it takes to build true partnership with the community. How do we center programs and services on community-identified needs and goals? How do we work collaboratively, acknowledge power-dynamics and focus on the assets that the community brings.
November 9 or 11 - Sustaining DEI and Preventing Burn-Out
The title says it all! Join us for reflection, discussion and strategy-sharing to sustain organizational DEI work while preventing individual burn-out.
Learning Objectives:
Expand your perspectives on diversity, equity, inclusion and belonging efforts.
Gain a greater sense of support in your ongoing work to advance DEI in your organization.
Format: Peer to peer learning allows you to explore and reflect on topics with others engaged in the same work and provides opportunities to teach and be taught by one another.  Helpful frameworks, strategies and practices will be shared by the experienced facilitators.
Meet the Facilitators:
Andrea Monroe: Descendant of sharecroppers and enslaved people, first-generation college graduate, daughter, sister, aunt, and social justice educator –- these are just a few identities that fuel Andrea Monroe's passion to promote diversity, equity, inclusion and sustainable system change. An experienced facilitator who works both independently and collaboratively, her workshops and consultations are designed to help groups recognize and dismantle institutionalized racism and other forms of oppression, as well as create new processes that ensure equal access to both opportunity and success.
Originally from Westfield, NJ, Andrea came to the Monterey Bay area in 2001 to lead a three-day social justice pedagogy workshop for CSUMB service learning faculty. She currently serves as Associate Director for CSUMB's Service Learning Institute, and has also worked as a cultural competency trainer for the University of California-Santa Cruz, the University of Michigan-Ann Arbor, and for various non-profit organizations. Ms. Monroe also serves as District 4 Commissioner for Monterey County's Equal Opportunity/Affirmative Action Commission.
Caroline Haskell has worked as an administrator, educator and mental health professional in the fields of higher education, health care and human/social services. In 2019, she retired with Emerita status from California State University, Monterey Bay as the Founding Senior Director of Health and Wellness Services and the Founding Director of the Personal Growth and Counseling Center. A longtime member of the National Coalition Building Institute, Caroline founded the Campus Affiliate Chapter of NCBI at CSUMB in 1999. In 2013, she co-authored an award-winning book with Ann Jealous, "Combined Destinies: Whites Sharing Grief About Racism".
Currently, Caroline has a small private practice as a psycho-therapist and serves as a consultant to non-profits and universities, facilitating diversity workshops and trainings. She is in an interracial relationship of thirty years with her Japanese American spouse, Gary.
Maria Magaña has more than 11 years of professional involvement in highly innovative educational and training programs and has a deep connections to the families and the diverse communities of Watsonville and Salinas. She has learn the importance of being resilient while demonstrating her value, passion, humility, and her trustworthiness, which are now important threads woven into the fabric of her work ethic.
Maria is a motivated professional with a successful track record working with the Pajaro Valley farm working population as well as with the business and nonprofit community in Monterey and Santa Cruz Counties. While working with the Monterey County Health Department she developing bilingual health toolkit aimed at reducing chronic diseases, while being actively engaged in implementation strategies in schools, worksites, and with business patrons. For the past 5 years, Maria has worked with Central Coast Center for Independent living where she worked in the role of Community Organizer where she helped to create systemic change for the aging and community with disabilities.
Sue Parris is Chapter Director of NCBI Monterey County, Regional Director for NCBI Western U.S. and Leader of the White Race Identity Affinity Group for NCBI International. She has thirty years of experience as a consultant and trainer, assisting organizations to address racial and social equity issues, improve equity and inclusion practices, and resolve conflict.
The Center for Nonprofit Excellence (CNE) has partnered with the National Coalition Building Institute for this series. NCBI Monterey County and NCBI@CSUMB are part of a network of community and campus chapters in the U.S., Canada, and Europe. Since its beginning in 1993, NCBI Monterey Co. has reached over 25,000 individuals in hundreds of nonprofits, schools, businesses and government agencies with Diversity, Equity & Inclusion, and Conflict Resolution programs. NCBI also offers the community facilitated discussions on key equity and inclusion issues, and collaborates with local social justice and advocacy groups.