Description
Michigan Roundtable for Diversity & Inclusion (MRDI) is presenting its inaugural conference on achieving meaningful workplace diversity through Workplace Diversity, Inclusion and Equity Consulting.
The purpose of the conference is to help those tasked with advancing diverse and inclusive organizations, information and tools to better understand the challenges of doing business in one of the most segregated regions in the country, which has left many relationally challenged perpetuating microaggressions and unconscious bias upon their colleagues and neighbors. The tools provided will not only address this challenge but will cultivate a culture that informs the bottom line and significantly benefit the workforce, communities and individuals by examining the critical impact of diversity, equity and inclusion.
Why shoul you attend?
This unique conference hosted by the Michigan Roundtable, partners, and sponsors at the historic site of Marygrove College will deconstruct the idea of diversity as a point of destination and construct a business case for valuing diversity by integrating inclusion and equity into your overall strategy.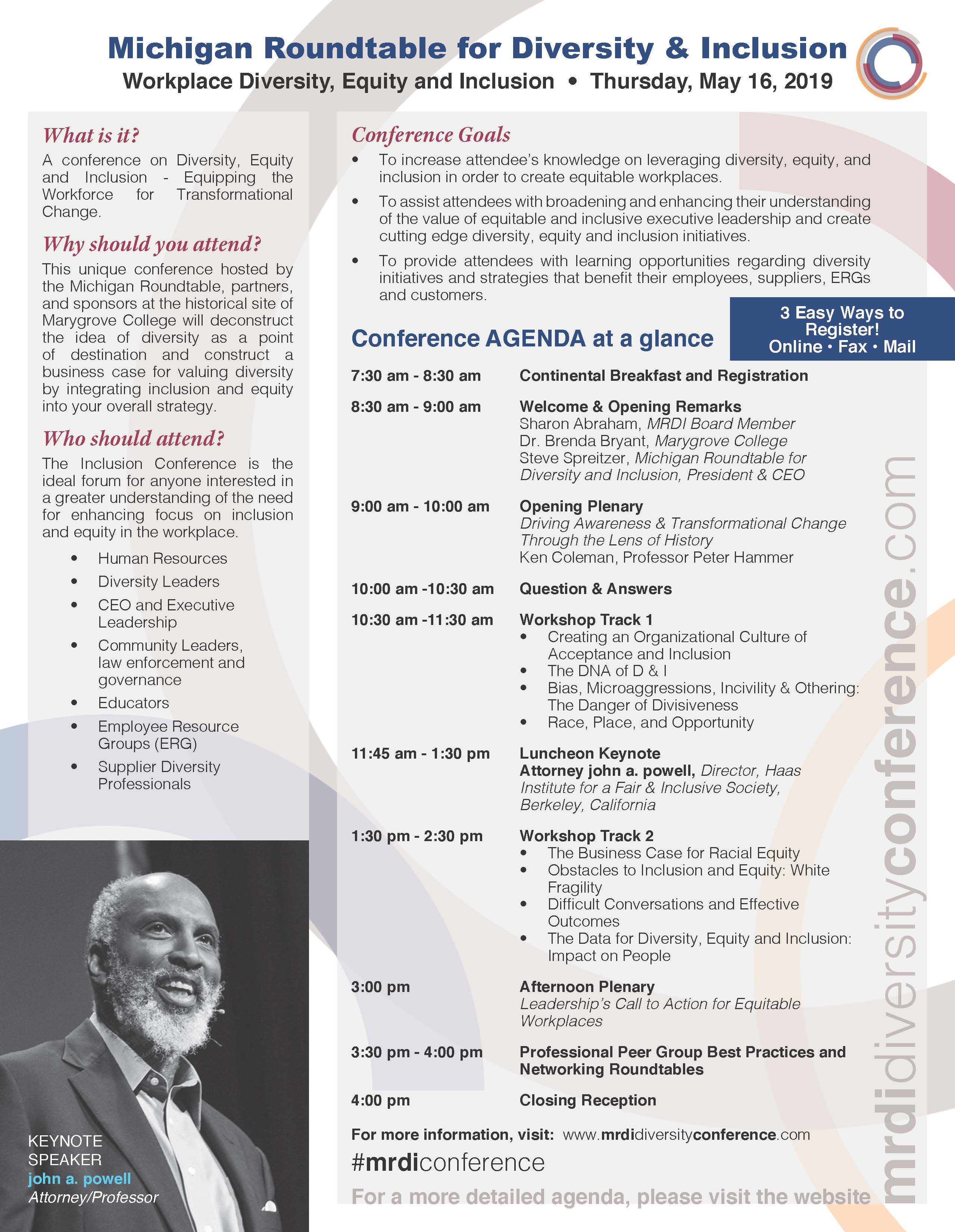 For more informationg and sponsorship opportunities please contact
Steve Spreitzer at 313-870-1500 x102