How to build an inclusive and sustainable culture in the workplace.
About this event
This Diversity, Equity, and Inclusion Conference is designed to engage, educate, equip and elevate attendees with best practice strategies to build a diverse, equitable, and inclusive workplace culture where everyone thrives and has a sense of belonging. Embracing cultural differences and treating one another with respect and dignity regardless of their race, ethnicity, gender, age, sexual orientation, or socio-economic background is crucial in building inclusive cultures. At Eunity Solutions, we believe that your "cultural identity is a hidden treasure, and that it takes a village to accomplish massive goals."
The theme for 2021 is "Creating Sustainable Impact in the Workplace" Our goal is to provide a platform for thought leaders and experts from diverse backgrounds and experiences to share insights and concepts about best practice strategies to build an inclusive workplace culture where everyone has a voice on the table.
What You Will Learn
According to 84% of human resource professionals, Diversity and Inclusion is a strategic opportunity rather than a problem to be solved. Also SHRM research, states that 25% of Americans don't feel respected and valued at work and 1 in 5 workers leave a job due to workplace culture.
• How to have respectful, dignified, and brave conversations with diverse employees and customers.
• Meaningful metrics for measuring diversity and inclusion
.• Best practice strategies to design and implement sustainable D & I initiatives and programs for your organization's corporate culture
.• What internal and external customers want from an organization that is focused on diversity, equity, and inclusion.
• Learn mechanisms other organizations are using to manage and measure the successes of their diversity, equity, and inclusion initiatives.
For this event we will have a panel discussion with diversity, equity and inclusion thought leaders and experts from diverse background sharing their experiences , key diversity, equity, and inclusion initiatives and strategies used to create inclusive culture at their place of work, as well as lessons learned.
Proceeds from this event will go toward funding programs for the Caregiver Support Foundation a 501 (C)3 organization registered in the state of Delaware whose mission is to provide support and resources for caregivers to avoid burnout so that they can achieve the highest level of emotional, physical and mental wellbeing while taking care of loved ones and patients.
Two of our programs include:
1. Put Your Mask On First Caregiver Retreat (PYMOF): The goal of this retreat is to provide a safe and non-judgmental environment where caregivers are given the opportunity to take a break, RELAX, REFRESH AND REFUEL. They will be provided with tools and best practice strategies to prevent burnout so they are happy and healthy while taking care of loved ones
2. Respite Care Services: Statistics show that 85% of family caregivers do not receive respite care. The Emotional health and well-being of caregivers have emerged as a top challenge for nurses and family caregivers.
We understand that life can get busy, so if you are not able to attend the conference you can still support these initiatives by making a donation. At Caregiver Support Foundation, we believe change is possible, and we are here to generate that change. We need you to be a part of our journey to take care of those who take care of us.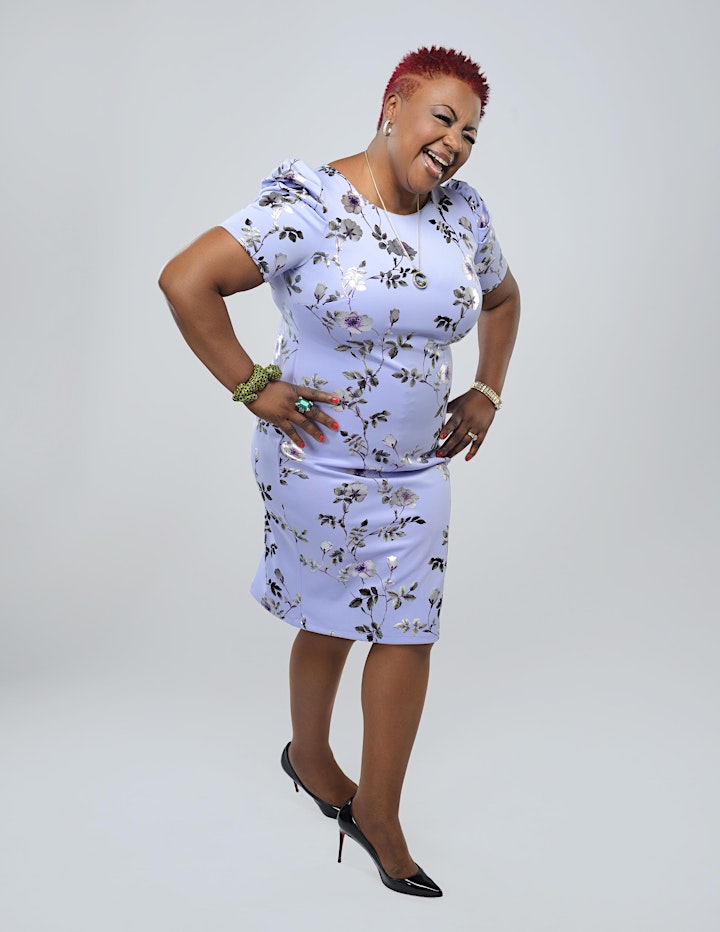 Dr. Eunice B. Gwanmesia - The Host
Founder/CEO of Eunity Solutions
CEO/President of Caregiver Support Foundation, Inc.
Dr. Eunice B. Gwanmesia is the CEO and Founder of Eunity Solutions, a multidimensional consulting firm and the Caregiver Support Foundation a not-for-profit organization. She is a diversity and inclusion strategist, a certified diversity and inclusion coach, a published author, and an acclaimed keynote speaker. She is also an educator, a philanthropist, and has been a registered nurse for over 23 years.
Since founding Eunity Solutions in 2017, Dr. Eunice has enjoyed the triumph and satisfaction of speaking to diverse audiences, including collegians, medical professionals, corporate leaders, and employees at numerous events. Dr. Eunice has a Master of Science degree in Nursing Leadership, a Master of Science in Healthcare Administration, and a Doctor of Philosophy in Nursing.
With first-hand experience of struggling with cultural changes, Dr. Eunice is a passionate advocate of embracing cultural diversity as a strength and seeks to help mitigate racial divisions through education, online courses, coaching, conferences, and workshops. Her message rings with fiery zeal, conviction, and a powerful vision of enabling the creation of cohesive workplaces that leverage diverse talents to maximize productivity, improve retention, increase employee satisfaction, and increase their return on investment.
Dr. Eunice is a recipient of multiple awards and recognitions, including Top Ten Most Inspiring Woman in Delaware, Worldwide Leader in Healthcare, and the Spirit of Nursing Award. She has been inducted into the Institute of Excellence by the National Black Nurses Association and awarded the Leadership Award by the same organization. Dr. Eunice serves as the chair of the Tourism and Culture committee of the Delaware Africa Caribbean Affairs Commission (DACAC) and the chair of the Education and Culture Committee of the Delaware Africa Caribbean Coalition. She also serves on the Delaware Racial Equity and Social Justice Collaborative for United Way of Delaware.
In her free time, she enjoys shopping, cooking, serving her community and spending quality time with her family.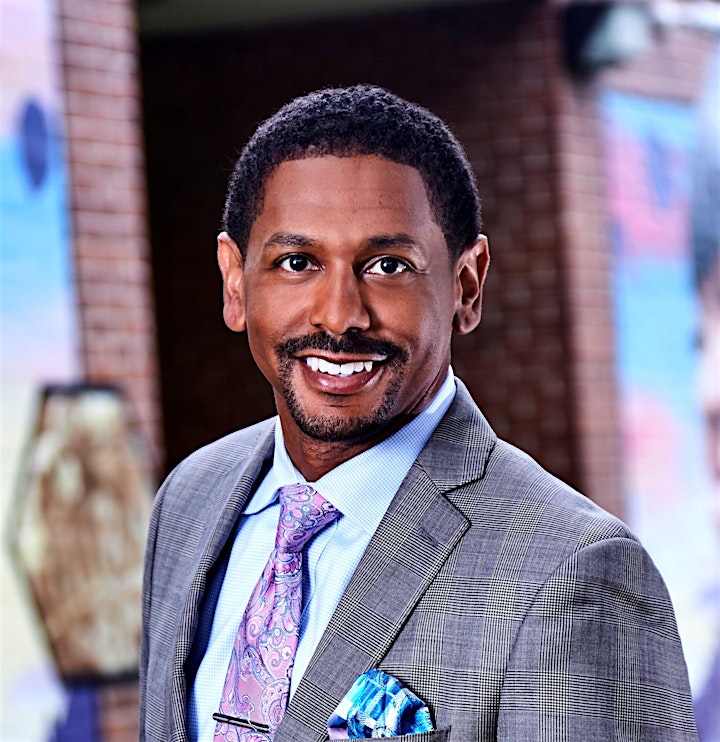 Logan Herring -Keynote Speaker
CEO of The WRK Group
2021 Delaware Business Times CEO of the Year
Logan Herring is the CEO of The WRK Group (The Warehouse, REACH Riverside, and Kingswood Community Center). Raised in Wilmington's West Center City neighborhood, Logan knows that other people helped guide him to success, and his goal is to now, pay it forward. Logan started his work in the Riverside neighborhood of Wilmington in 2016 as the Executive Director for Kingswood Community Center (KCC), which serves the young and old alike, including an early learning center, before and after care, and senior center.
REACH Riverside (Redevelopment Education and Community Health) is a non-profit community development corporation created to lead the $250 million revitalization of the Riverside neighborhood under the nationally acclaimed, and Warren Buffett funded, Purpose Built Communities model, to include 600 units of mixed-income housing and a new state of the art KCC; REACH has been officially named as the nineteenth of twenty-eight network affiliates of Purpose Built Communities.
REACH and KCC are working in partnership with The Warehouse, a co-working facility and network for teen-serving organizations designed to address violence, academic performance, and workforce readiness amongst Wilmington's youth by providing them with access to more than 140 teen-focused program and service providers. Capital One donated the former 43,000 square foot Prestige Academy building, and The Warehouse invested $3M of renovations into the facility, transforming it to a modern, open-floor concept designed "for teens, by teens". In its first year of opening, nearly 400 teens have become members, and 125 will be employed by the end of 2021.
Logan holds a Bachelor of Arts in Business Management from Goucher College and a certificate in Non-Profit Leadership from Boston College. In 2018, Logan was recognized in the Delaware Business Times 40 Under 40, which pays tribute to ambitious professionals who are making a name for themselves through professional excellence and community involvement. Additionally, Logan was recognized as one of Delaware Online's Most Influential Delawareans for 2021. Logan has also been named 2021 CEO of the Year for Large Nonprofits by Delaware Business Times.
Professional Associations
Delaware Business Roundtable 2021 – Present
ChristianaCare Health System Board of Directors 2021 – Presen
Leadership Delaware, Inc. Board of Directors 2020 – Present
Delaware State University College of Agriculture, Science Technology External Advisory Board 2019 – Present
Community Education Building Board of Directors 2018 – Present
Goodwill of Delaware and Delaware Board of Directors 2018 – Present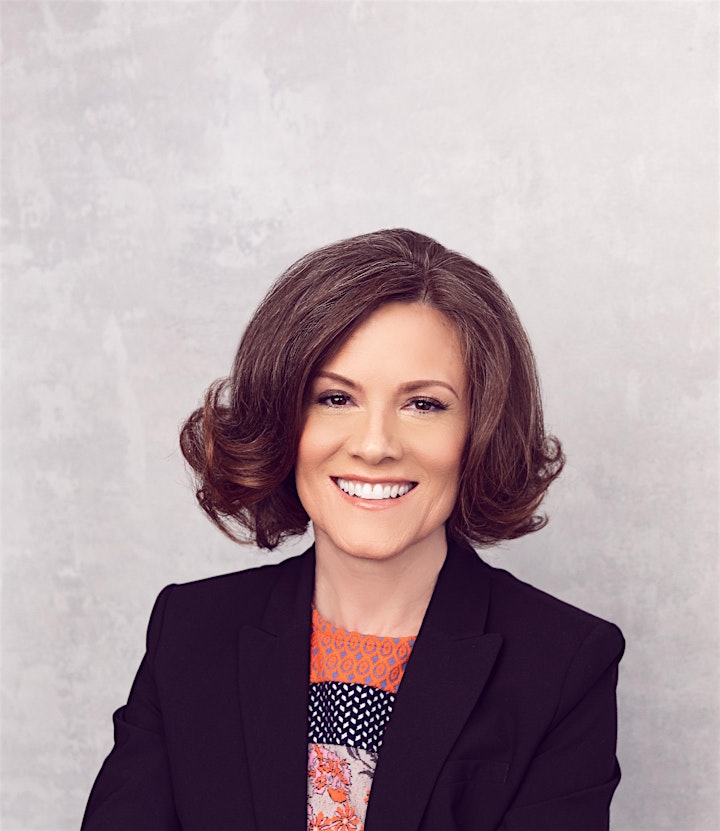 Laura Kriska - Panelist
Cross-Cultural Consultant
Laura Kriska is a leading cross-cultural consultant with more than thirty years of experience bridging gaps in diverse workplaces. She has worked with Fortune 500 companies on four continents helping thousands of professionals build trust across Us versus Them differences based on nationality, ethnicity, race, religion, age or any factor of identity. Her WE-building framework provides practical and actionable insights for creating a more inclusive and productive world.
Born in Tokyo, raised in Ohio and now residing in NYC, Laura has been navigating culture gaps her whole life. She regularly speaks on the topic of inclusion and conducts bilingual training sessions around the globe. Considered an authority on cultural integration, she is a regular lecturer and a TEDx speaker. She was the first American woman to work in Honda Motor Company's Tokyo headquarters. This experience is the basis of her first book The Accidental Office Lady.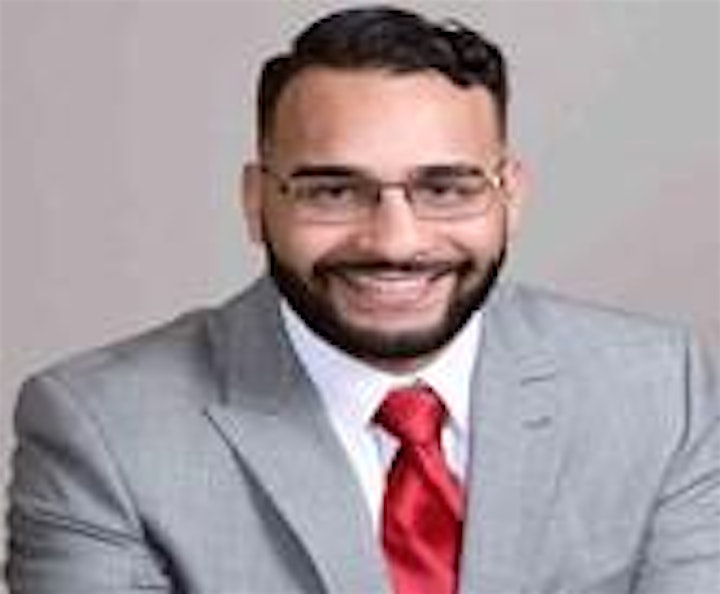 Luis Santiago -Panelist
Vice President, BOA Corporate Audit Department
Mr. Luis Santiago is a Vice President at Bank of America's, Corporate Audit Department where his responsible for process improvement. Prior to this, he provided anticipatory risk audit coverage for Consumer Banking, Global Wealth Management, and Global Markets. Additionally, Luis worked in Corporate Finance where he provided financial guidance for a $45B credit card portfolio. Before Bank of America, he was in Commercial Banking at M&T Bank where he helped manage both a $400M Middle Market and a $1B Commercial Real Estate loan portfolio.
Mr. Santiago graduated from Goldey-Beacom College (GBC) where he earned both his Bachelors and MBA. During his undergraduate studies, he served on the Student Government Association as Community Service Chair for two years. From 2011-2013, Luis served as the Director of Corporate Affairs for the Delaware Chapter of the Association of Latinos Professional in For America and from 2011-2017, a member of GBC's Alumni Association. Currently, he serves as Chairman of the Amanecer Counseling & Resource Center and Treasurer of the Charter School, Las Americas ASIPRA Academy.
Mr. Santiago was awarded the Ray A. Jackson Award for Outstanding Community Service in 2009; and the Who's Who Among Students in American Universities and Colleges in 2012. In addition, he was honored by Delaware Technical Community College for his commitment to the Hispanic community in 2014 and as GBC's 2015 Rising Star.
In his spare time, watches Shark Tank and loves spending time with his wife Brittney, his sons LJ and Lennox, family, friends and two dogs, Bentley and Bella.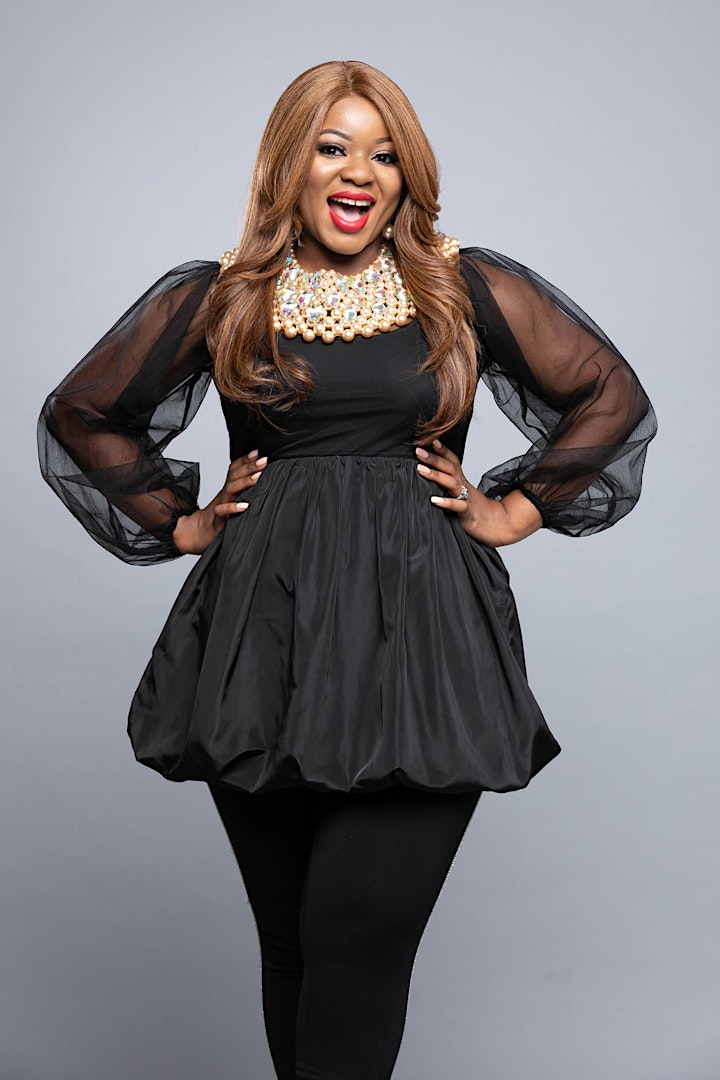 Pastor Nancy Dozier -Panelist
Personal Pastor & Life Coach
CEO of Joy Life Enterprises
Nancy Joy Dozier lives on purpose to elevate others into their destinies. As Founder and CEO of Joy Life Enterprises, Nancy serves as a Life Skills Specialist and Personal Pastor to female entrepreneurs and women in ministry. A certified Life Coach, She helps her clients to access their redeemed reality by discovering their divine purpose, resulting in vibrant spiritual lives, increased productivity, and restored vision. In 2017 she launched the "I Am A Miracle" movement, an annual gathering of champions and overcomers that continues to grow in attendance and impact. Affectionately known as the IAAM Movement, these gatherings have been the breeding ground for miraculous physical and emotional healings, restored purpose and identity, the launch of entrepreneurial endeavors and the development of community amongst attendees. Nancy is dedicated to affecting positive change, especially in the lives of women. With nearly 15 years as a coach in corporate and spiritual settings, she has developed a unique set of skills that allow her to guide people through transitional and transformational life changes, as a cheerleader. Committed to helping women birth their God given dreams, she embraces the role of a spiritual midwife.
With the recent release of her brand-new book, Decree A Thing: Creating Your World with Your Words, Nancy is taking her message of life, hope and healing to the masses. The book was birthed as a way to share spiritual truths about the creative power of words, in a very practical and interactive format. A prolific speaker, with signs and wonders following, since the age of 13, she is a firm believer in the power of God and His word. Whether she's behind a pulpit, teaching a seminar, in a boardroom or one on one with someone the message does not change. Her desire is to inspire all people to become the best versions of themselves, personally, professionally, and emotionally. Through various forms of media, speaking engagements, upcoming book releases and a lifestyle brand, Nancy is giving countless people tools to be strong and to be whole by choosing to live in joy.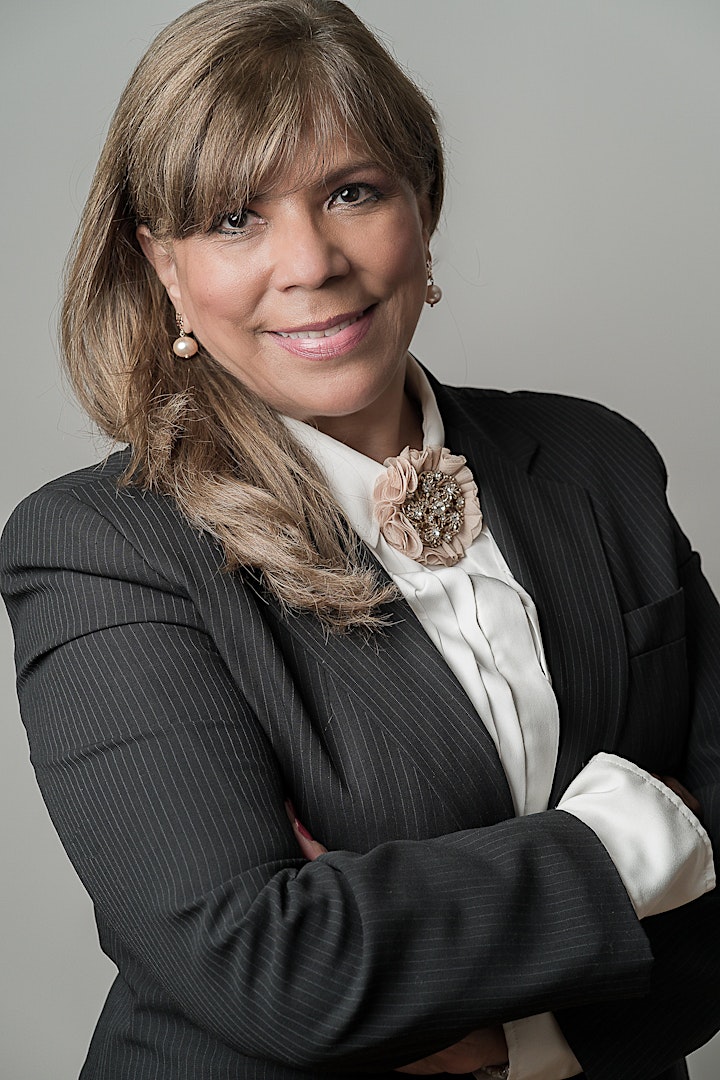 GINA MIRANDA-DIAZ, DNP, MS/MPH, APHN-BC, H-O - Panelist
President/CEO Hudson Consultants, LLC
Dr. Gina Miranda-Diaz, DNP, MS/MPH, APHN-BC, H-O, is a board-certified advanced public health nurse, and certified contact tracer. As a New Jersey licensed health officer in Teaneck New Jersey, and the former director of two health departments in the state, she informs the community in English and Spanish about culturally appropriate approaches to health and wellness while advocating for environmental and social justice. She has collaborated with numerous organizations, including the AARP, American Diabetes Association, and the American Heart Association (AHA). In March, she became its spokesperson for the AHA to educate Latinos in the United States and Latin America about COVID-19-related topics. For over a decade Dr. Miranda-Diaz has been a member of the executive board of the National Association of Hispanic Nurses-New Jersey Chapter, and is the past president (2016-2018). She has lectured in the academic setting about Public Health and has delivered podium presentations in the US and Puerto Rico. She has volunteered with the American Red Cross and Medical Reserve Corp and has lectured widely on public health topics. Since May, she has partnered with a colleague to vaccinate vulnerable populations against COVID-19 from their "My Mobile Clinic" van. She has received numerous awards for her contributions to nursing and public health, including being named a Fellow in the New York Academy of Medicine.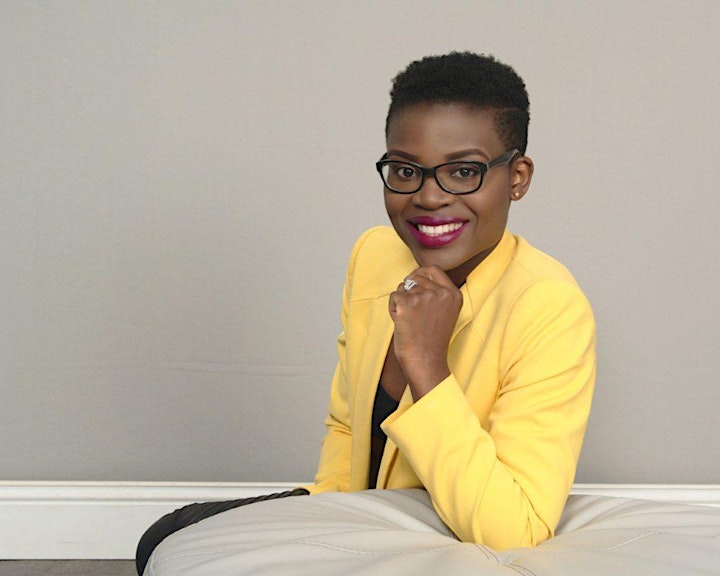 Linda Arrey Nkwenti- Mistress of Ceremony
CEO of WILDE
Nonprofit Business Coach
Widely known as Linda Arrey or The People's GPS, Mrs. Linda Arrey-Mbi Nkwenti is a Nonprofit Consultant, Published Author and International Speaker. After dedicating several years as a Certified Life and Leadership Coach, helping women all over the world find clarity, overcome personal and professional roadblocks and equipping them with strategies to live a fulfilling lifestyle, she wrote her first book, "Memoirs of a Working Mother: Fighting for Balance, Managing Expectations and Channeling Love", a self-help tool for women to thrive at home and work. With over 10 years of experience in the nonprofit sector, serving corporations and communities in various capacities, she curated, The Nonprofit Institute, a premier academy for current and potential Nonprofit Entrepreneurs to transform their vision into compliant, sustainable and impactful 501(c)(3) Nonprofit Organizations, even if they have zero experience.
She is the Chief Executive Officer of Women in Leadership Development and Empowerment, Inc., a professional women's charity serving women and underserved communities through mental wellness, physical wellness, spiritual wellness, and financial literacy initiatives.
As an Active Duty Captain in the United States Air Force Medical Service Corps, she is currently serving as a Chief Financial Officer. She is also the first elected President of the Cameroonian American Military Professionals organization, a 501(c)(3) charity providing mentoring, leadership and support services to Cameroonian-Americans serving in the U.S. Military and their families.
Among several community and state recognitions, Coach Linda is the recipient of the Military Outstanding Volunteer Service Medal for her substantial service to women and the local community.
She enjoys the beach, serving her community, cooking, traveling, and spending quality time with her husband and children.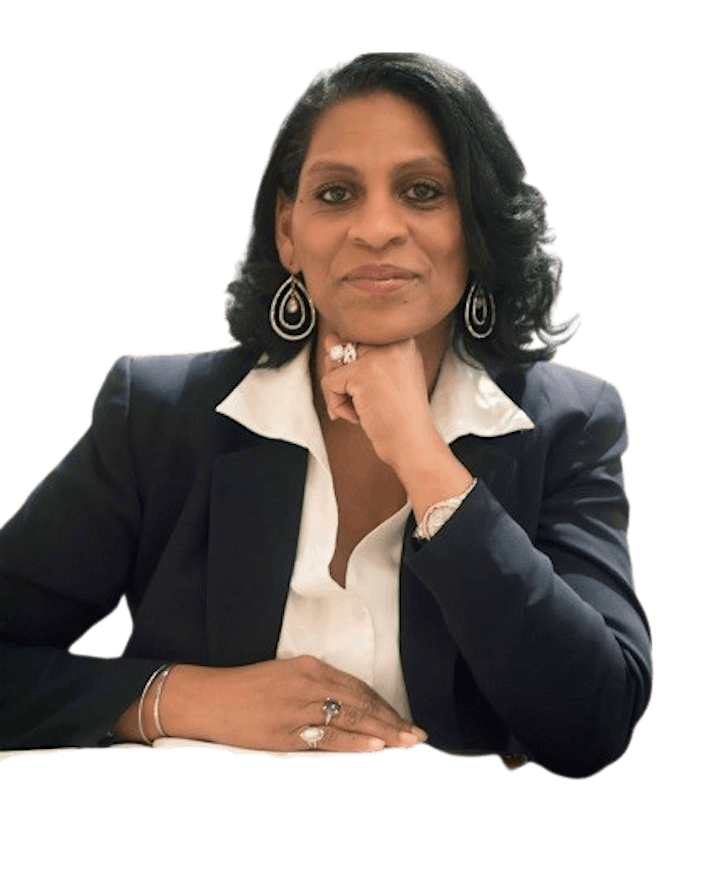 Troy Farmer - Moderator
Director for Delaware State University's Maker Space, The Garage
Troy Farmer, MSW, CCM, CPC, CLC, CGC, is the Director for Delaware State University's maker space, The Garage. She manages the ecosystem designed to support and drive innovation, product development and commercialization. Troy is an Alumni of Delaware State University with over 28 years of combined professional experience in Entrepreneurial Business Development Consulting and Coaching, Mental Health, Learning and Development, Organizational Development and Executive Coaching. Previously, Troy was the Director of the Entrepreneurial and Career-Readiness Programs for the YWCA Delaware, LLC. She was responsible for growing the career-readiness and entrepreneurial programs, working with minority groups, underrepresented populations and those with barriers to economic development. Troy has also partnered with the Small Business Administration (SBA) as a co-facilitator of their 12-month Think Tank (Think Main) for Growth Start Businesses. Troy has designed and delivered numerous curriculums for programs, such as, Zip Code Wilmington's nine-month Techpreneur Business Incubator for Software Developers. She has managed and judged pitch programs for new and current ventures. Troy recognizes that there is support needed in cultivating business ownership through the visionaries of our community and acquiring effective tools to help create the reality of owning and operating a viable, profitable business. Providing those essential tools are a part of the scope of learning, knowledge acquisition and experience that she brings to organizational programs.
Troy is also the founder and CEO of EVA Enterprises, known as Empowerment That Values All, LLC, helping minority and women-owned businesses to shift the parallel by maximizing opportunities through variables of excellence (M.O.V.E™). Troy's wheelhouse is assisting businesses in developing and navigating through systems for effectiveness, efficiency, growth and sustainability in their business. Troy also partners with higher education institutions, corporations, government, small businesses, public safety and non-profits; helping each partner to participate in creating a "Healthy Business Culture", while working to exercise potential and increase performance through business development best practices.
Troy also helps her clients maneuver through diverse cultural shifts and challenges by utilizing Organizational and Leadership Development practices, "Soft Skill" Trainings and Change Management Strategies. Troy teaches organizations, teams and individuals the essential practice of equity building through diversity and inclusion initiatives. She is a requested engaging and high energy speaker/trainer, delivering in numerous forums by touching thousands of individuals. Troy also provides Business Development and Executive Coaching, helping individuals to identify blind spots and create a roadmap for their success.
Troy graduated from Widener University with a Master's in Clinical Social Work, which lead her to travel to Italy to study their social system. She earned a duel Bachelor's Degree in Business and Marketing from Delaware State University. She holds the following certifications: Professional Coach (CPC), Master Coach (MCC), Laser Coach (CLAC) and Group Coach (CGC) as governed by the International Coaching Federation (ICF).
Troy was the recipient of the Her Story Our Story Awarded by the Women's Business Center/First State Loan Fund (True Access Capital) for her dedication to women in business. Currently, she sits on the planning committee of the popular Mill Summit Conference geared towards the empowerment of millennials seeking to grow in leadership through a culturally diverse lens. Troy mentors young leaders through the UD Lerner Leadership Program. She has sat on the Advisory Board of the National Association of Women Business Owners (NAWBO) Delaware Chapter, and has been a Board Member of the National Association of African Americans in Human Resource (NAAAHR). She has also served as a mentor through United Way and as a member with the New Castle County Chamber of Commerce (NCCCC). Her ongoing commitment of support and nurturing the process of personal and professional development leads her to continue to mentor many in the community.
Date and time
Location
Refund policy
Organizer of Diversity, Equity, and Inclusion Conference
Eunity solutions is a consulting company that provides cutting edge services in many areas to include the following: Philanthropy Services: Annual Diversity, Equity and Inclusion Conference, diversity ball, online curriculum on caregiving and caregiver retreats, coaching services (individual and group, and NCLEX mentoring for LPNs and RNs), consulting services, diversity and inclusion training, and speaking services.