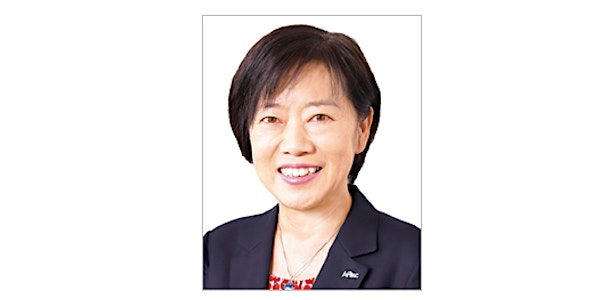 Diversity Driving Change: Aflac Japan's Diversity Initiatives and Impacts
(Live Webinar) Diversity Driving Change: Aflac Japan's Diversity Initiatives and Impacts
About this event
Thursday, April 7, 2022 | 7:00-8:00 PM (EDT)
Friday, April 8, 2022 | 8:00-9:00 AM (Japan Time)
(Simultaneous translation will be provided.)
Featuring:
Yoko Kijima
Director, Executive Vice President; Chief Administrative Officer;
Chief Diversity and Inclusion Officer, Policy Services, Diversity Promotion
Aflac Life Insurance Japan Ltd.
Moderator:
David E. Weinstein
Director, Center on Japanese Economy and Business (CJEB);
Carl S. Shoup Professor of the Japanese Economy, Columbia University
What You'll Learn:
● Although Japan ranks high globally in closing the gender gap in education and health, women's participation in political and economic spheres remains a significant challenge, including in business management
● Since its founding in 1974, Aflac Japan has encouraged professional development for women in its business and more broadly in Japan, and continues to implement diversity programs supported by the company's leadership
● Ms. Kijima will offer insight on the situation in Japan and how Aflac Japan's diversity initiatives to empower women and incorporate new working styles have had a positive impact on the company's performance
About the speaker:
Yoko Kijima joined Aflac in 1986, engaging in insurance premium billing and collecting operations in the Premium Accounting Department. In 1995, she was involved in call center establishment and later engaged in company-wide customer satisfaction promotion operations before being promoted to manager in 2001. She was promoted to general manager of the Administration Planning Department in 2006 and appointed vice president, serving as general manager of the Policy Administration Planning Department in January 2012. She has engaged in insurance policy administration operations since joining Aflac until the end of 2014. In January 2015, she was appointed compliance officer with responsibility for the Corporate Division. She was promoted to senior vice president in January 2017, to first senior vice president in July 2018 and to executive vice president in January 2020. She graduated from Jissen Women's University in 1986.
Admission and Contact:
This is a free event. You must register for this webinar to receive the login details. Registrants will receive a link to access the live webinar upon registration. Simultaneous translation will be provided in English and Japanese. Click here to learn how to listen to Zoom's language interpretation.
If you have questions about the event, please contact us at cjeb@gsb.columbia.edu.
For more information about other CJEB events, visit our website or contact cjeb@gsb.columbia.edu.