Description
Thank you for your interest in Diversity & Drinks! Unfortunately, we have reached maximum capacity for this event and are no longer accepting RSVPs.
Diversity & Drinks is a casual event that brings law firms, law students, and community advocates together to talk about ways to change and improve the justice system. This free event series is organized by California Bar Foundation and hosted by law firms in cities across the state.
Thank you to Tom Girardi and his law firm Girardi I Keese for hosting Diversity & Drinks Los Angeles!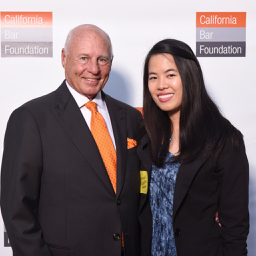 Pictured: Tom Girardi with Joy Yin Chang, a law student at Loyola Law School. Girardi | Keese sponsored Joy's scholarship.