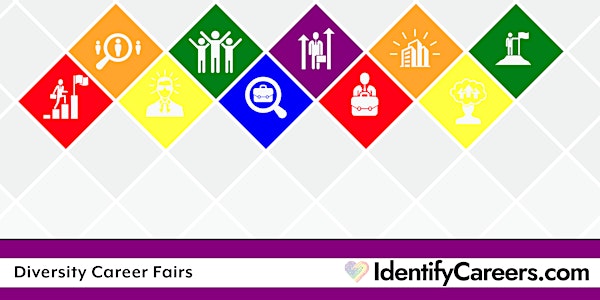 Diversity Career Fair 3/04/2021 Virtual Job Seeker Registration Seattle, WA
Register as a job seeker for this free Virtual Diversity Career Fair by IdentifyCareers.com & Chaleur Creative
About this event
Join us for this Virtual Diversity Career Fair
Timeline:
• Job Seekers Arrive: 5:00 PM
• Offline: 7:00 PM
Platform: Zoom with breakout rooms
For additional information on participating companies please visit upcoming events on IdentifyCareers.com or ChaleurCreative.com
You can also sign up at the job seeker portal at IdentifyCareers.com to connect with employers year-round 24/7.
When registering, you're able to add your LinkedIn profile URL to the registration system. In addition, you will be asked if you'd like to share your information with the participating companies and sponsors. By checking 'YES' to this, your information will be sent in advance to participating companies.