Diversity by Design: Raising Up The Voices of Women of Color
This panel is dedicated to women of color in our tech community. Hear these women's stories, their hopes for the future.
About this Event
ABOUT:
This panel is dedicated to women of color in our tech community. Diversity initiatives vary from company to company and can take on many shapes depending on a company's size or age. Some women exist as the sole representation at their company and others can connect with large ERGs and networks. Hear these women's stories, their hopes for the future, and their ideas of how diversity programs and leadership could truly make a difference in our organizations no matter the size.

This event is presented as part of the 3rd annual Amsterdam Women in Tech Regatta week 7-11 Dec. 2020.
Tickets can be purchased for individual events or as part of a full access package.
All sessions are scheduled for a total of 90 minutes. They start with our experts panel discussion, and continue with small breakout groups. The Regatta is designed for sharing our experiences and helping each other to move forward.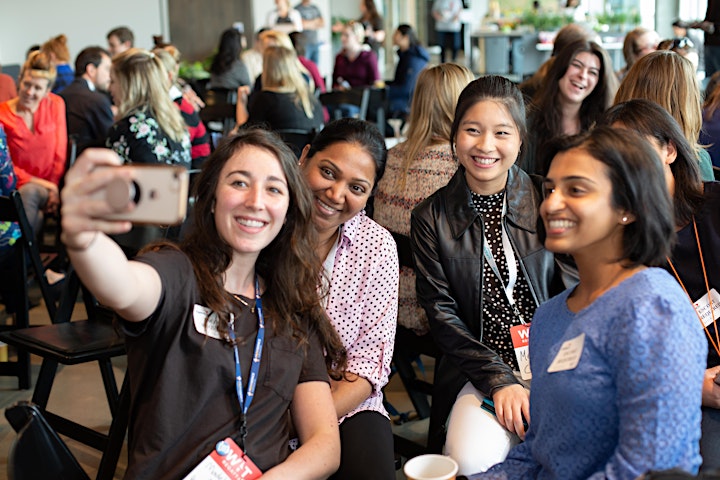 MEET THE PANEL:
Pilar Quezzaire, International Baccalaureate, Curriculum manager, edtech and design
Pilar is the curriculum manager for educational technology and design at International Baccalaureate. She investigates the impact of technologies on learning, teaching and learning environment design. Her recent work has focused on the use of data artificial intelligence in learning and teaching, including learning analytics, data modeling and learning agents for K-12 education. Linkedin.
Shea Harty, Empower Amsterdam, Managing Director
Shea Harty is the Managing Director of Empower Amsterdam. A non-profit organization that believes in creating inclusion and community for foreigners in different cities. They help unemployed professionals get back to work faster with free career coaching and workshops. The organization also partners with companies to outsource their career development for their employees. Linkedin.
Diana Van Roest, Google Netherlands B.V., Sales Director
Diana van Roest, Director at Google Netherlands. Together with her teams in Amsterdam and Dublin, she aims to increase the healthy growth and digital transformation of large Dutch companies in 9 sectors. She always combines business growth with the growth of people. Member of the Dutch Management Team; Executive Sponsor for the People agenda with a special focus on Diversity, Equity and Inclusion. Proudly a non-executive board member at the ANWB, Dutch largest association; she is chairman of its remuneration committee. She prefers to travel the world with her family. Looks for the outdoors every day while exercising. In short, she is energetic, goal-oriented and people-oriented and prefers to stay true to herself wherever she goes. Linkedin.
Vivian Acquah, Viva la Vive, Workplace Wellness & Amplify DEI Advocate
As an inclusive Workplace Wellness Advocate, I advise managers on how to keep their team members engaged, energized, and safe in a sustainable, long-term way.
A clear Workplace Wellness strategy & implementation will fix your hidden cost drains and missed opportunity cost because it will improve talent retention, engagement, employer branding, and connection with diverse talent. It will prevent your company from leaving money on the table. It will also make your organization a better place to work and be in.
Working with me means working towards sustainable employability in a holistic way: all elements of wellness and wellbeing are interconnected, including physical, mental, career, social, community, and financial wellness. I also purposefully incorporate diversity, equity, and inclusion (DEI).
What I do is make workplace wellness & DEI accessible for everyone. I provide people with the right tools at the right time to embrace inclusive changes. I encourage people to think consciously and inspire them to get them moving.
I am a proud NERD and often work with international (tech) companies.
As a multicultural and multi-passionate human being, I inspire and empower people to be their best selves. Becoming a mother inspired me to shift from being a Finance/ IT consultant to becoming a workplace wellness & Amplify DEI advocate. I made a promise to my son Orlando (2013) to help make the world a better place by creating thriving workplaces for EVERYONE. This is a promise not only to him and his generation but also for future generations. Linkedin.
Faith Opiyo, IBM, Threat Hunter
Faith is a global citizen having been born and raised in Nairobi, studied in Moscow and currently works in Amsterdam as a Threat Hunter for IBM.
She has over 10 years of diverse hands-on experience in IT and Security, the past 5 of which were specifically in Security. Her current role involves conducting proactive threat analysis and research within an environment to identify security threats that would otherwise go undetected by automated systems.
In her personal time, Faith is an active participant in the InfoSec Community by volunteering her time as an organizer for various security events and conferences, participating in CTFs or teaching Network Security.
To unwind, Faith appreciates a good board game or puzzle, enjoys running, immersing herself in books, traveling and spending time with her husband. Linkedin.