Diversity and Inclusion

Thursday, April 18, 2013 from 6:00 PM to 8:00 PM (EDT)
Event Details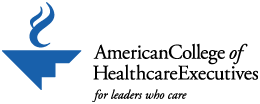 Attend this event and receive 1.5 Face-to-Face (ACHE Category I) Credit!
The communities for which healthcare organizations operate are rapidly diversifying. Not only do they provide care for a diverse community of patients and families, but their workforce is also growing more diverse. This diversity is exhibited in a number of ways, including nationality, race, religion, language, age, sexual orientation and physical ability.
The business implications and imperatives healthcare organizations face concerning diversity and inclusion are immense. Diverse communities will demand different care needs, improved quality, new or modified operational processes and services, strategic planning for a diverse patient demographic and continuum of care.
It is incumbent on healthcare organizations and their leaders to both understand and embrace the needs of diverse populations. Their ability to respond to the needs and preferences of a broader customer base will be critical to their financial and operational survival.The purpose of this educational program is to help participants explore this concept and:
- Understand organizational and community implications and barriers to inclusion
- Assessing the diversity within your community and staff
- Administering quality practices for diverse populations
- Realizing financial outcomes from implementing diversity initiatives
- Understanding federal and state diversity compliance and regulation
- Measuring patient and employee satisfaction
- Comparing organizational diversity models and plans
- Evaluating organizational culture and cultural competency
FEATURED MODERATOR: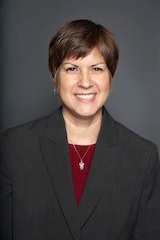 Mary E. Medina, MSW, JD, LCSW
Executive Director, GNYHA Center for Trustee Initiatives and Summer Enrichment Program
Ms. Mary E. Medina, a veteran of the greater New York health community, is the founding Executive Director of the Center for Trustee Initiatives. She is responsible for recruiting diverse candidates to serve on the governing boards of hospitals and continuing care facilities, with a special emphasis on identifying candidates from underrepresented communities to enhance board composition and enrich the quality of services delivered by member facilities. Additionally, Ms. Medina has been serving as the Executive Director of GNYHA's Summer Enrichment Program a 12-week internship program that provides minority students interested in pursuing careers in health care an opportunity to work closely with leadership at member facilities.
Prior to joining GNYHA, Ms. Medina served as the founding Executive Director of the Health and Hospitals Foundation for the City of New York, Inc. and Chief of Staff to the New York City Health and Hospitals Corporation's Chairman of the Board. 
Between 1984 and 2001, Ms. Medina worked at the Mount Sinai Medical Center in New York, NY - a 1,029 bed acute care teaching hospital, assuming positions with increasing responsibilities and culminating in her appointment as the Director of Government Relations in 1994.
Ms. Medina is a Board of Director with Health Care Chaplaincy Network, Inc., - and has previously served on the Boards of the American Cancer Society and the National Forum for Latino Health Care Executives.
Ms. Medina holds a Juris Doctor from the Benjamin N. Cardozo School of Law and a Master of Social Work from Fordham University's Graduate School of Social Service. 
FEATURED PANELISTS: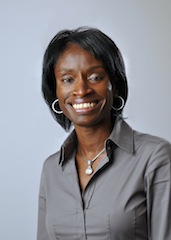 Pamela Y. Abner
Chief Cultural Diversity Officer and HR Administration, Continuum Health Partners
Pamela Abner has over twenty years of comprehensive senior level experience in a multi-site health care system overseeing recruitment, cultural diversity, benefits, pension, compensation and HR systems. 
She currently serves as chief cultural diversity officer and benefits executive for Continuum Health Partners, the parent company for a major academic, tertiary care hospital system in New York City and the sixth largest private employer in the region.  In this capacity, she is responsible across all business lines for defining, assessing, nurturing and cultivating diversity and inclusion as a corporate resource.  As such, she sets the strategic, innovative and programmatic agenda to create an organizational culture of diversity and inclusion-- emphasizing valuing differences.  As a member of the senior Human Resources staff, Ms. Abner oversees and functions as the administrator for Continuum's benefits and pension programs. She is additionally responsible for creating and promoting a culture of health for employees through the organization's wellness initiative.
Ms. Abner received her Bachelor's degree from Brown University and her Master's from Columbia University. She first joined St. Luke's-Roosevelt Hospital Center as an administrative resident and held a series of progressively responsible roles since that time.  She currently is a member of the Brown University Alumni Association, Fresh Air Fund Benefits Committee and supports a variety of charitable events geared toward youth development.  Her other interests include travel, cuisine and tennis.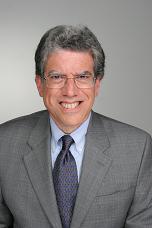 J. Emilio  Carrillo, MD, MPH
Vice President, Community Health
Dr. J. Emilio Carrillo is Vice President of Community Health at NewYork-Presbyterian and Associate Professor of Clinical Public Health and Medicine at Weill Cornell Medical College. He graduated from Columbia College, received his M.D. and M.P.H. from Harvard, and served for ten years in the faculties of Harvard Medical and Public Health schools. 
As the twelfth President of the NYC Health and Hospitals Corporation, he implemented a multitude of health promotion and cultural competency initiatives, strengthened primary care services and laid the foundation for managed care readiness. He also led the NewYork-Presbyterian Community Health Plan which in 2008 achieved the best quality performance results in the entire State of New York.
Dr. Carrillo also served the Robert Wood Johnson Foundation as Senior Fellow in Residence - "Eliminating Racial-Ethnic Disparities in Health", and as Distinguished Scholar in their Network for Multicultural Research on Health and Healthcare. He co-chaired, the Steering Committee of the National Quality Forum's project, "Endorsing a Framework and Preferred Practices for Measuring and Reporting Culturally Competent Care" and participated in other NQF Expert Panels and Steering Committees. At New York Presbyterian he Co-Chairs the Cultural Competency and Workforce Diversity Task Force.
Dr. Carrillo's research and collaborations at Harvard laid the foundation for Patient Based Cross-Cultural Healthcare. His work has helped to define the fields of Cultural Competence and Cross-Cultural Communication.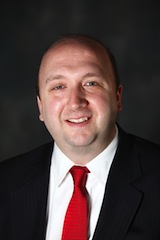 Arthur A. Gianelli, MA, MBA, MPH
President and Chief Executive Officer of the Nassau Health Care Corporation
Arthur A. Gianelli is the President and Chief Executive Officer of Nuhealth (the Nassau Health Care Corporation), a publicly-run healthcare delivery system which provides high-quality care to Nassau County's most vulnerable populations while offering top-notch training to hundreds of medical professionals every year.  He has served in this position since June 1, 2006. Previously, Mr. Gianelli served as NuHealth's Executive Vice President and Chief Operating Officer.  He was appointed to this position on March 8, 2006.  
NuHealth operates the Nassau University Medical Center and the A. Holly Patterson Extended Care Facility; co-operates five family health centers in partnership with the Long Island FQHC, Inc.; runs one school based clinic; oversees the operation of Island Assisted Living; and is a part owner of Healthfirst, Inc., a provider-sponsored health insurance company for low-income residents living in New York and New Jersey.   NuHealth employs 3,400 workers and has a budget of $567 million.  NuHealth is a clinical affiliate of the North Shore – Long Island Jewish Health System.
Under Mr. Gianelli's leadership, NuHealth has stabilized its finances, earned national recognition for improvements in the quality of care it provides its patients, and invested over $200 million dollars in modernizing and expanding its services and facilities.
For the prior ten years, Mr. Gianelli served in senior executive positions for two Long Island municipalities.  He was Deputy County Executive for Budget and Finance for Nassau County and Director of Operations for the Town of North Hempstead. 
Mr. Gianelli serves on the boards of directors of the Long Island Association, Island Harvest, and Regional Policy Board 2 of the American Hospital Association.  He also serves on the Executive Committees of Healthfirst and the National Association of Public Hospitals and Health Systems.  He has delivered presentations at conferences across the country on public hospitals, health reform, emergency preparedness, and public finance.  And he has received numerous professional, educational, and civic awards, including being designated by both the Long Island Press and the Long Island Business News as one of Long Island's most influential leaders.
Mr. Gianelli earned a Bachelors Degree in History from St. John's University, a Master of Arts Degree in Political Science from Brown University, a Masters Degree in Business Administration from Dowling College, and a Masters Degree in Public Health from Columbia University. Mr. Gianelli teaches healthcare and hospital management to graduate students at Hofstra University, Dowling College, St. Joseph's College, and Columbia University.
__________________________________________________________________________________
There will be limited seating for this event, register early to reserve your spot. 
This and all our programs and events are made possible by the generosity of our 2012-2013 HLNY Corporate Sponsors who are ardent supporters of the healthcare executive profession.
Platinum Sponsors:
Gold Sponsors:
Silver Sponsors:

When & Where

Griffis Faculty Club
521 E 68th St
New York, NY 10065


Thursday, April 18, 2013 from 6:00 PM to 8:00 PM (EDT)
Add to my calendar
Organizer
Healthcare Leaders of New York
HLNY represents professionals who manage the business affairs of healthcare organizations throughout the New York Metropolitan area. No other professional association is more essential for meeting the career needs and interests of healthcare executives in New York State. The 1500+ members come together for networking and events, career advancement, professional enrichment, and continuing education. Our Leadership Team strives to make HLNY the pre-eminient organization for Healthcare Business Professionals in the Greater New York Area.
The HLNY Mission is to advance healthcare leadership and management excellence through professional enrichment and continuing education of our members. We support high ethical standards and conduct, and promote the mission of the American College of Healthcare Executives.
Through HLNY, ACHE members have access to local professional development and networking events, mentoring, and career services which include a jobs data bank and resume support.