Diversity and Collaboration in Tech

Saturday, April 21, 2018 from 7:00 PM to 9:00 PM (EDT)
Event Details
Join us as we discuss diversity and inclusion in the tech industry. Panelists will provide their personal experiences, industry expertise, and insights into inclusiveness. We seek more empathetic collaboration as we create stronger communities within the industry and beyond.
Our Panelists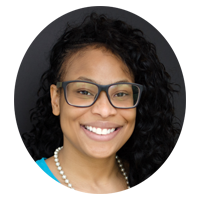 Kyree Holmes
Kyree is a proud native Philadelphian who has lived all across the city. Originally on track to pursue a career in marketing, she serendipitously discovered the user experience field and fell in love with it. She is currently a User Experience Researcher in the tech industry, leading research efforts to enhance products and services and inform the design of future projects.
Now wanting to introduce others to the user experience field, she founded Onyx Valley, a community building organization designed to identify and prepare diverse talent for careers in the tech field. Launched in 2016 out of the Institute of Hip Hop Entrepreneurship's startup incubator, Onyx Valley has hosted several events and workshops to generate interest in user experience. Onyx Valley is currently gearing up to launch the pilot version of a one-week intensive program for students from underrepresented groups in the Philadelphia area.
Kyree is a graduate of Howard University's School of Business and completed her Master's degree in Design at Carnegie Mellon University.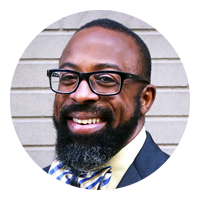 Marc Coleman
Marc is the founder, chief executive officer, and president of The Tactile Group  - a Philadelphia based application development and web design agency. A highly motivated serial entrepreneur, he has more than two decades of experience in creative direction, design, business management, and client relations.
With a diverse staff of 14 in 2017, the firm's mission states "Designed to give a damn, we actively seek work whose goal is to improve the quality of life for all people." The company's clients include the U.S. Department of Education, the City of Philadelphia, Philadelphia International Airport, PGW, the City of Boston, The University of Pennsylvania, small and medium size not-for-profits, and professional corporations including attorneys and architects.
Marc relaxes with the occasional video game, and he and his husband enjoy travel, fine food and wine, camping in Pennsylvania's Endless Mountains, and spending time with family and good friends. His snark factor can go from 0 to 11 in 3.7 seconds.
You can follow Marc on Twitter and Instagram.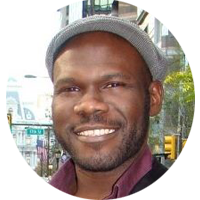 Quincy Greene
Quincy has over 15 years of volunteer and professional experience working with LGBTQIA youth, HIV/STI prevention, research and public health.  He has held professional positions at the Mazzoni Center, PHMC, Children's Hospital of Philadelphia and the University of Pennsylvania in Biostatistics, Phlebotomy and Clinical Research.
Currently, he works at the College of Physicians of Philadelphia in the Center for Education (CFE).  He manages two STEM mentorship programs: the Teva internship for STEM oriented youth who have experienced community violence and the Out4STEM program for LGBTQ youth interested in careers in STEM. These two programs focus on encouraging underrepresented youth and young adults to pursue careers in STEM.
Quincy will complete his undergraduate degree in Mathematics at the University of Illinois at Springfield (online) in December. His ultimate career goal is to become a Physician Assistant in Infectious Disease and to continue to mentor youth interested in academic and professional careers in STEM.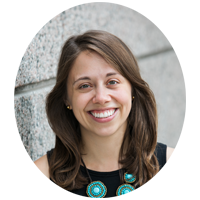 Maggie Deptola
Maggie Deptola is the Chief Operating Officer of Coded by Kids, a nonprofit tech education provider that empowers underserved and underrepresented youth to pursue opportunities in tech. As Chief Operating Officer, Maggie was instrumental in growing Coded by Kids from an organization that taught 30 children at one location to an organization that teaches more than 200 children each week in three states. 
Maggie is an advocate of equity in both technology and public education and her work centers around the nexus between the two. She believes that creating spaces for youth to interact, solve problems, and learn hard skills is the first step towards creating an equitable economic future and finds motivation in the Coded by Kids classrooms she gets to visit every week.
A graduate of Drexel University, Maggie has worked in a variety of roles in government, at tech startups and in nonprofits. She has spent much of her career communicating complex engineering and technical concepts to non-technical people. See her in action in LinkedIn's national #InItTogether campaign, which highlights diverse professionals and what drives them. 
When & Where

The Academy of Natural Sciences of Drexel University
1900 Benjamin Franklin Parkway
Philadelphia, PA 19103


Saturday, April 21, 2018 from 7:00 PM to 9:00 PM (EDT)
Add to my calendar
Organizer
We are a LGBTQ Business directory promoting diversity and inclusion in within our community and the broader communities. We seek to provide a platform for dialogue to improve the lives our community members.