Diverse Suppliers Go Green Webinar

Wednesday, November 16, 2011 from 12:00 PM to 1:00 PM (PST)
Event Details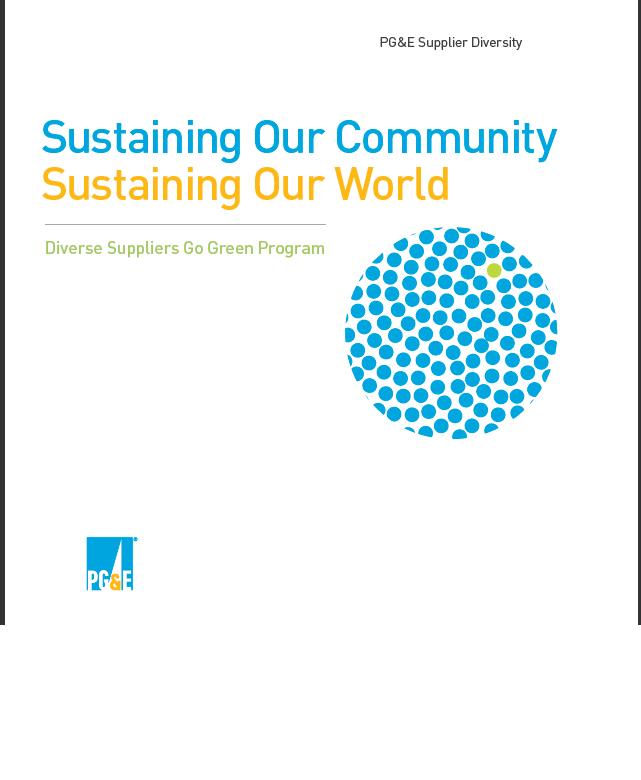 PG&E's Supplier Diversity is hosting a webinar on how green business practices can give your company a competitive advantage. Recognizing the growing role environmental stewardship is playing in the procurement decisions of both large corporations and small companies, PG&E's Diverse Suppliers Go Green workshop is designed to help businesses and get started in "going green."
Workshop includes:
Understanding the competitive advantages of sustainable business practices

Exploring green growth opportunities

Learning about available resources
                    And much more…
Green Business Toolkit can be found at http://www.pge.com/diversesuppliersgogreen/.
___________________
After registering for the program, please set up your computer for the webinar application by clicking and installing:
 <http://content101.mc.iconf.net/gcc_installer/install.asp?ba=300000498> .
 On the day of the webinar, join the webinar at 11:55am by clicking <https://go.mc.iconf.net/fl/5jbg7d>.
 Not on the web?  Call in to audit the webinar. Telephone-ONLY access:
1.    Dial the toll free number or the number closest to your location
United States
Toll 1 720 587 0748
Toll Free 1 866 887 0113         
2.    Enter the Meeting Number: **4159735748** 
(Be sure to enter the * star key before and after the Meeting Number)
 24x7 Technical Support <http://www.genesys.com/support/index.html> 
Organizer
Asian Business Association
The Asian Business Association represents Asian American business owners and creates business opportunities for its members and their diverse communities.