Description
Join us for Date Night with a Dive - In Movie & Dinner
5th Floor Pool Deck
Friday, December 1 | 6:30 pm - 9:30 pm
Dinner Buffet from 6:30 pm - 8:00 pm; Movie starts at 7:00 pm
$29.95 / Adult
Each ticket includes dinner buffet, movie viewing, popcorn, pool access and 3 hr complimentary valet parking.
Featured Movie: The Notebook
Movie is rated PG - 13
Dinner Menu: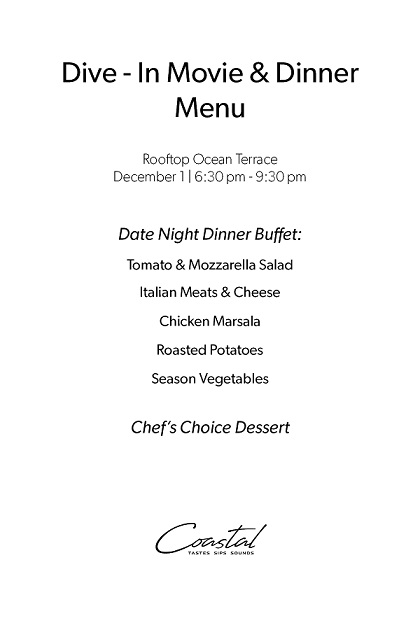 Full bar, wine specials and candy will be available during movie night.
All tickets are pre-paid and non-refundable.
*Ticket price at check out includes tax.