Description
Are you a Fashionista looking for a way into the Toronto Fashion scene? Are you a Fashion Designer looking for a way to have your collection noticed by buyers, press and the public? Are you a Woman looking for an event to have a great night out with your girlfriends?

Then you've come to the right place! Fashion Friday Fall/Winter Runway is a different fashion experience where you get to mix and mingle with everyone from fashion fans, stylists, bloggers, buyers, and press in an interactive experience.

Your Ticket Gets You:
- Access to all Fashion Shows during the evening
- Access to Fashion Buyer's Marketplace
- Network with Toronto's Fashion Industry
- Swag Bag
- and More!

Reserved Seating is limited, so make sure you get yours in advance!

Shining a spotlight on Toronto based fashion, businesses, talent and culture, the re-imagined fashion extravaganza will include our buyers' marketplace, runway shows, cocktail hour and special presentations. We invite women of all ages to attend our fashion shows while building lasting connections, shopping, and being part of a unique experience like no other in Toronto.

Located in the most diverse city in Canada, Fashion Fridays occur three times a year, drawing on local designers, entertainers, media and the community to show off our own talent, and that anyone can become successful as a Toronto-based brand. Our Friendship in Fashion environment provides a catalyst for media engagement and coverage, retail activity and communitiy – showcasing that when women come together, great things can happen!

Did you know that DivaGirl Members attend as a VIP for free? There is still time to become a DivaGirl Lifestyle or Business Affiliate Member before October, and get access to complimentary events and more! To apply for your Membership please visit www.divagirl-inc.com.

For all Media & Photography Coverage, please contact:
Fatima Syed - fatima@fatmomediagroup.com

For Designers:
Deadline to apply is September 18th. https://form.jotform.com/divagirlfashion/dgfffallwinter19

For Fashion Buyers' Marketplace:
Deadline to apply is October 1st. https://form.jotform.com/divagirlfashion/dgfffallwinter19

Interested in sponsoring this event?
Contact DivaGirl Toronto Assistant
Nikki Kochar - divagirlassistant@gmail.com

Interested in Volunteering?
Receive two free passes to the event!
Email: divagirlassistant@gmail.com for more information.


Passion Fruit Beachwear Fashion Show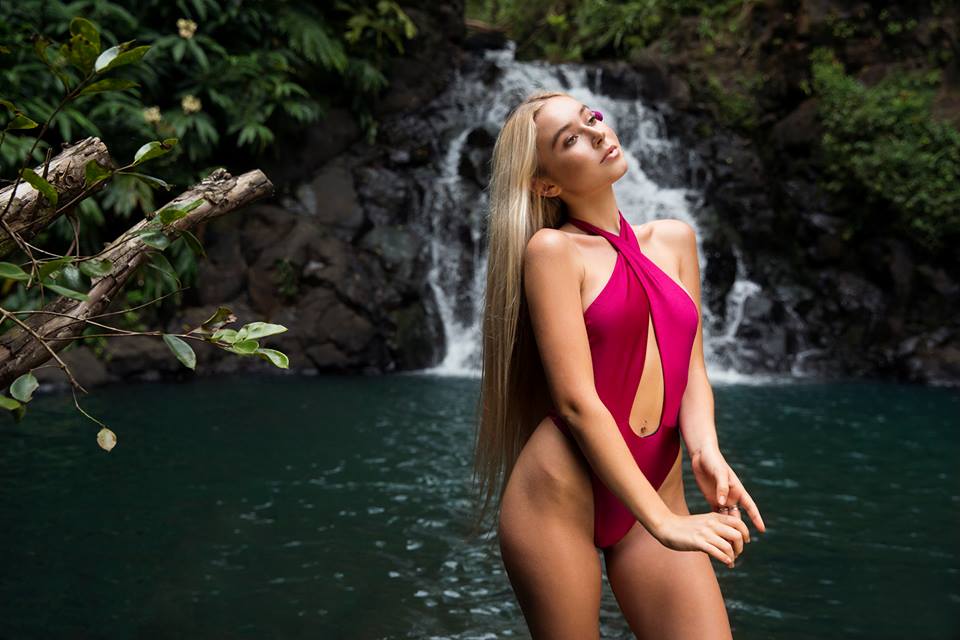 Passion Fruit Beachwear is a Toronto based sustainable beachwear company that produces handmade, eco friendly Brazilian swimwear. We are a female owned and operated company with a focus on creating sustainable fashion with minimal impact to our planet. All of our swimwear is produced using UV protected, biodegradable Lycra. This fabric is made using recycled industrial wastewater in the dying and printing process, and thanks to revolutionary technology, allows garments to fully decompose once they are discarded into landfills. We take pride in the design and creation of each piece of swimwear, and strive to create sustainable products of superior quality.
#FashionFriday #FallFashion #WomensFashion #FemaleOwned #TorontoBusiness #CanadianFashion #Torontoevent #FashionShow #Runway #The6ix #womenempowerment #fashion #womensupportingwomen #womenempoweringwomen #womensfashion #torontolife #torontofashion #toronto #torontonightlife #runway #fashionable #fashionfriday #canadianfashion #bloggerfashion #fashionpost #girlsnight #events #fridaymood #fridaynight