Description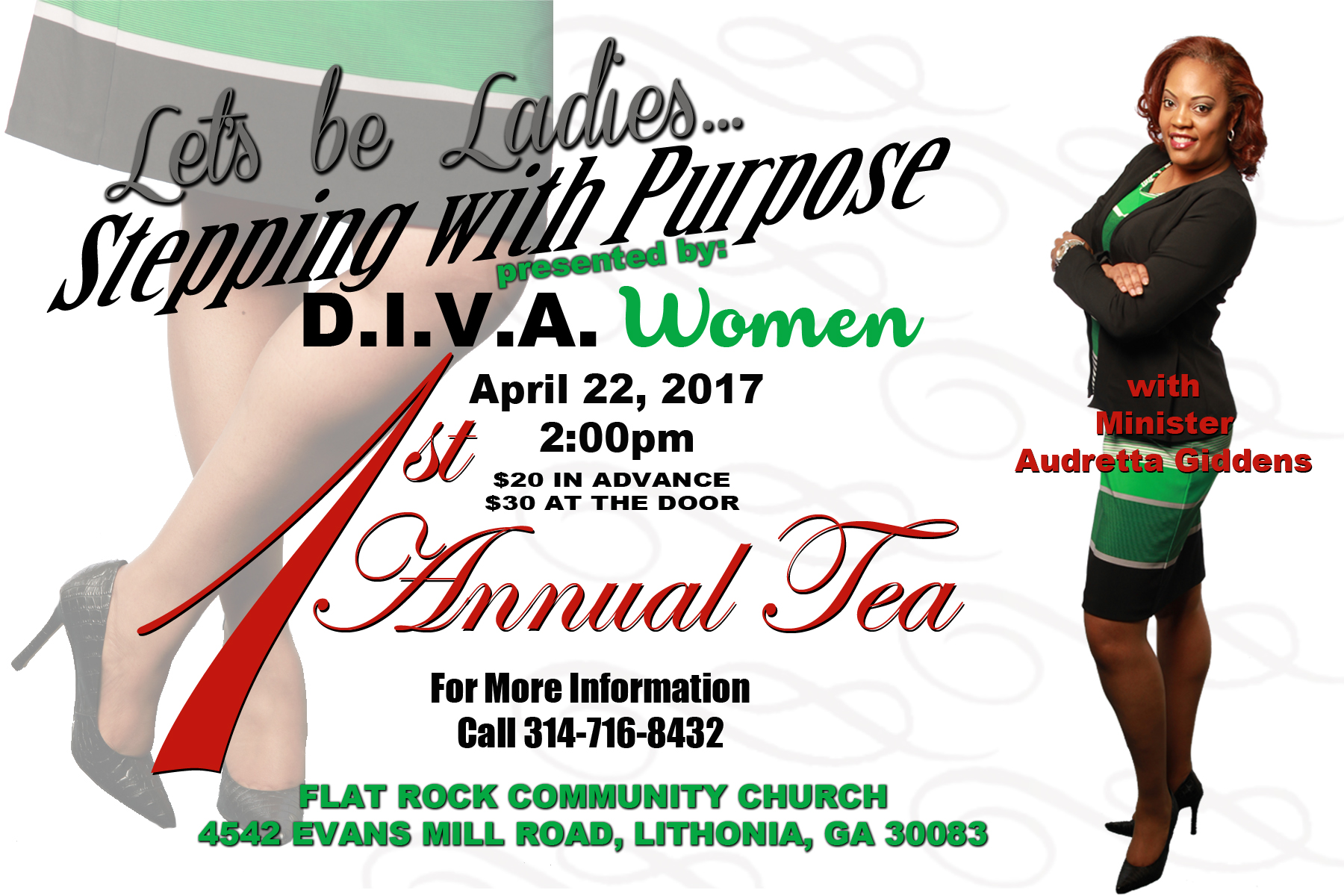 Come and be a lady at our 1st D.I.V.A Women Tea Conference. We will be going back to the basics. This will be an event to remember. We will be revisiting our ancestors at a time when tea dresses, head attire and glove were worn. Yes will be so eloquent as we step in to hear our dynamic speakers.
Please note attire requires
Come with an appetite- I promise you will leave full.