DITA Graphics for a Multi-Screen World

Tuesday, September 16, 2014 from 7:00 PM to 8:00 PM (CEST)
Event Details
Summary
Good visual communication is essential, yet graphics are often an afterthought in DITA implementations. We need a new approach to make them work well over an increasing range of screen sizes, devices, and contexts. Graphics illustrate relationships, demonstrate subtle concepts, and build emotional connections with brands. But they have to look clear and attractive over many screen sizes and software tools. As our image libraries grow, we can't keep manually tweaking different versions for different outputs. Image processing tools are smart enough to handle this automatically; we just need to set up the rules. But the key to success is information architecture: the same needs analysis, planning, and content type definitions that we'd apply to any structured content solution.
About the Presenter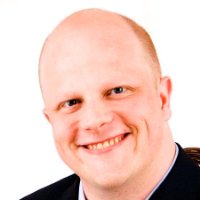 Joe Pairman is a Senior Consultant at Mekon, helping clients in a wide variety of industries realize the full potential of structured content. Before joining Mekon, Joe led the implementation of DITA at HTC, driving development of the information model, solving numerous publishing and localization challenges, and designing the support content architecture for HTC's help app and responsive website. Jointly with SDL, Joe helped to develop an image rendition plugin for SDL LiveContent Architect which was vital for HTC's visually rich user education content and is now being used by a number of SDL customers.
Organizer
STC France
Established in 1991, STC France is an international community of the Society for Technical Communication (STC) with a local focus in France, supporting technical communication professionals and students with networking opportunities, educational events, and career development resources.