Description
This event is an all-female sprint-distance race. It starts with a 300-meter swim in an outdoor pool. The course then takes athletes on a rewarding bike route. The race finishes with a run through the Community.
This event was created to introduce women to multisport racing. Multisport racing is a family of athletic competitions in which athletes race in a continuous series of stages or "legs", and rapidly switch from one discipline to another. The Women's Triathlon provides a pressure free and friendly environment for a variety of ability levels of each athlete.Through funding from the USA Triathlon Women's Committee we're thrilled to build upon the celebration of the collective spirit of the sport of triathlon.
Below are event details. We hope that you'll join us!

What: A triathlon is a multisport event where individuals compete in a race by swimming, cycling and then a run.
When: Sunday, June 30th 2019
Where: Northridge Community Center, 7801 Quill Point Drive, Bowie, MD 20720
Sign-up: You can sign-up here on the Eventbrite page as an individual or as a relay team of 3
Packet Pick-up: Saturday, June 29th 3:00pm - 6:00pm
Sunday, June 30th 6:30am - 8:15am
Race Start: 9 - 9:15 am
What to bring: Swimsuit, goggles, swim cap, towel, bike, helmet, running clothes & shoes, a change of clothes for after the race, water bottle, hat, sunscreen, bug spray, and a positive attitude!
Race Course: Athletes will complete the swim in the Northridge Community Pool followed by a ride and run on a designated path throughout the community.
Individual Race Distance: 300 meter pool swim + 25.2K bike ride + 5K Run/Walk/Jog
Relay Race Distance: 300 meter pool swim + 25.2K bike ride + 5k Run/Walk/Jog; A relay team allows participants to share the load during this fun, multi-sport event. One athlete will complete the swim followed by another athlete completing the bike ride and finally, an athlete performing the 5k run. Relay teams can be either adults, teenagers, or both.
Finisher Medals: The first 50 indviduals to sign-up and complete the race will receive a medal. Each person on a relay team will receive their own medal.
Please review our Race Waiver.
Contact: info@districttriathlon.com
Medal Preview: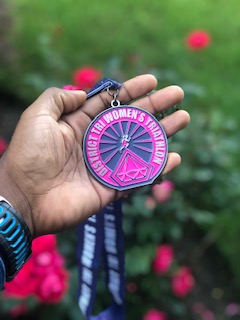 COURSE PREVIEW: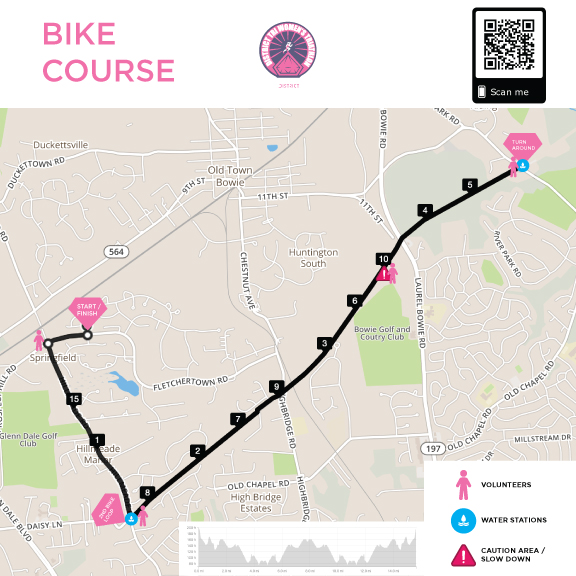 ---