Join us for the launch of District Deviant, a new LGBTQ+ book club from DCLA with your host, Meg Metcalf, DCLA President.
About this event
Join us on June 28th to celebrate the 50th anniversary of Pride with the first discussion of the new LGBTQ+ DCLA book club: District Deviant.
Register directly here: https://www.crowdcast.io/e/district-deviant-dcla/register or await an e-mail from crowdcast.
We will be hosting a three-part discussion on The Devian'ts War: The Homosexual vs The United States of America. During our final session, author Dr. Eric Cervini will be joining us live to answer all our questions(online)!
Get your copy of The Deviant's War:
About The Deviant's War: https://ericcervini.com/book/
"In 1957, at the height of the Space Race, a government astronomer named Frank Kameny received a summons to report immediately to Washington, D.C. The Pentagon had reason to believe he was a homosexual. And for the first time, a homosexual fought back. Based on firsthand accounts, recently declassified FBI records, and forty thousand personal documents, The Deviant's War unfolds over the course of the 1960s, as Kameny built a movement against the government's gay purges. It traces the forgotten ties that bound gay rights to the Black Freedom Movement, the New Left, lesbian activism, and trans resistance. Above all, it is a story of America (and Washington) at a cultural and sexual crossroads; of shocking, byzantine public battles with Congress; of FBI informants; murder; betrayal; sex; love; and ultimately victory."
Everyone who has signed up via eventbrite will get the link to attend sent to their e-mail.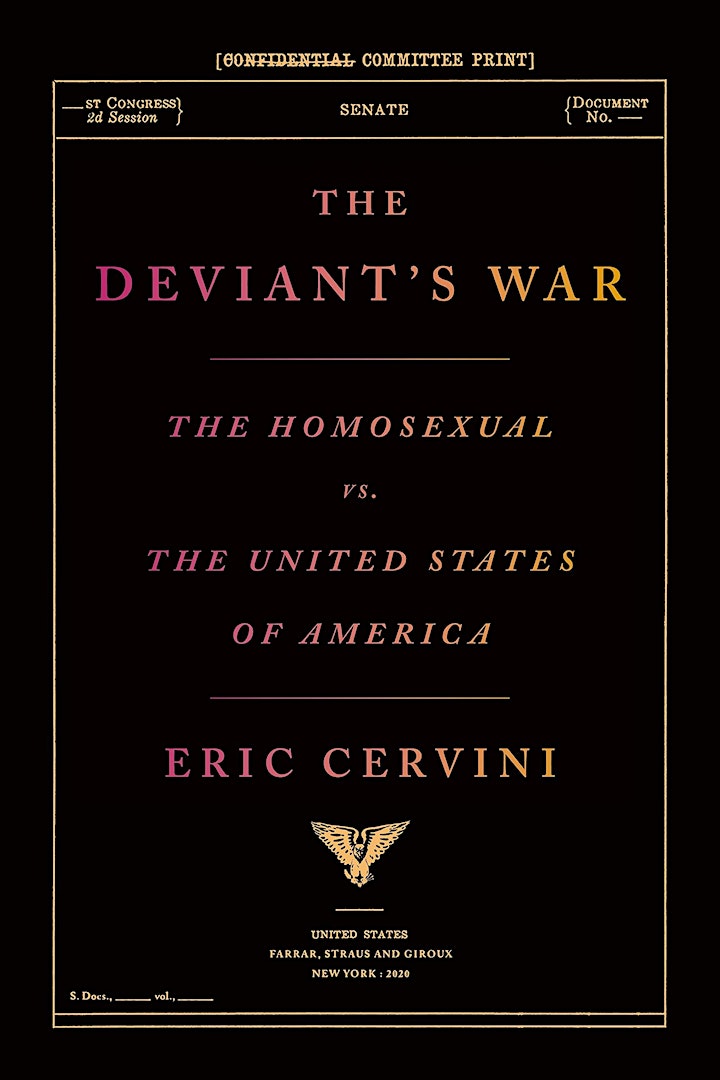 Organizer of District Deviant: DCLA LGBTQ+ Book Club