Description
WHAT IS THE SPRING CONFERENCE?
Members come together from all corners of the District -- San Francisco to Los Altos -- to reunite with old friends, make new friends, and celebrate the successes of the past few months of our Toastmasters term. There will be an educational keynote and workshops, our semi-annual Business Meeting, and of course the District Table Topics and International Speech Contests!
AGENDA
SATURDAY, MAY 19 | CONFERENCE AND RECEPTION
7:00 AM - Registration, Breakfast, Networking
7:30 AM - Welcome Remarks
8:00 AM - Table Topics Contest
9:15 AM - Break
9:30 AM - Keynote Session
10:15 AM - Break
10:30 AM - Breakout Sessions
11:45 AM - Lunch with Hall of Fame
1:00 PM - Break
1:30 PM - District Business Meeting, Parallel Breakout Session
3:00 PM - Break
3:15 PM - International Speech Contest
5:00 PM - Conference Adjourns, Unofficial Reception (free)
SUNDAY, MAY 20 | PANEL
8:00 AM - Registration & Breakfast
8:30 AM - Panel
12:00 PM - Session Adjourns
---
SATURDAY MORNING KEYNOTE SPEAKER
9:30 AM - The Next Step on Your Leadership Journey
MARK PITCHFORD
About the Session: Mark Pitchford, Chief Sales & Marketing Officer for Esurance, has spent much of his career leading and developing high-performing teams. If growing as a leader is on the menu for your future, Mark will provide insights into what it means to be a great leader and the capabilities that he looks to instill into the future leaders on his team. Whether you are a leader at work, a leader of your peers, or a leader in your personal life, these fundamental principles of leadership will reinforce what you already know and provide some insights that will help you be even more successful.
About the Speaker: Mark Pitchford is a seasoned senior leader, who has held officer roles in multiple Fortune 500 companies, as well as spent time as a consultant for venture capital turn-arounds in Asia and Europe. He has spoken at numerous events on leadership and is also a sought-after presenter on Marketing.
Mark is currently the Chief Sales & Marketing Officer for Esurance, a S2B personal lines insurance company owned by Allstate. He is responsible for Esurance's corporate strategy, advertising, performance marketing and customer contact activities, including inbound and outbound sales and customer service. In this role, he has helped the company more than double in size, win the J.D Power award for auto insurance in California, and turn a profit for the first time. He leads a team of over 1,000 associates across the country.
Prior to moving to Esurance, Pitchford spent three years leading Allstate's direct business. Prior to joining Allstate, Pitchford spent three years in South Korea as CMO for hanarotelecom as well as CMO for hanaromedia. Prior to joining hanarotelecom, Pitchford spent six years in senior marketing and customer service positions at Qwest Communications and spent more than 15 years in various senior-level marketing, sales/service and product management positions at AT&T/Pacific Bell, as well as multiple roles in marketing, engineering and operations.
Pitchford received an M.B.A. from Santa Clara University and a Bachelor of Science in engineering from Harvey Mudd College.
---
SATURDAY MORNING BREAKOUT SESSIONS
10:30 AM - Don't Panic!
JIM KOHLI, DTM



About the Session: "Change" - an important word with important consequences. Is change good? Is change difficult? Is change something you can control? Change is inevitable - find out what's coming and how to deal with Pathways, change, and how your world will get better in this presentation from International Director Jim Kohli.
About the Speaker: Jim Kohli, DTM, of San Ramon, California, is a principal architect at GE Healthcare, where he has worked since 1982. Kohli holds a master's degree in electrical engineering and computer science from Marquette University in Milwaukee, Wisconsin. He is also trained as a medical first responder as well as a fire responder.
A Toastmaster since 2002, Kohli is a charter member of his home club, Electric Speakers Toastmasters, in San Ramon. As a member of the Toastmasters International Board of Directors, Kohli is a "working ambassador" for the organization. He works with the Board to develop, support and modify the policies and procedures that guide Toastmasters International in fulfilling its mission.
---
10:30 AM - The Power of Connection: The Real Secret to Moving Your Audience
LYNN KIRKHAM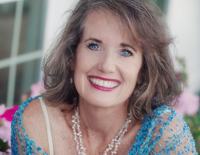 About the Session: Learn to connect with an audience in a way that inspires them to action. Lynn will take you through a series of practices to establish your powerful presence and deliver a message that influences.
With this fun, interactive and empowering workshop you'll kick self doubt to the curb and step into your true value as a speaker, catapulting your success and confidence in any speech contest. Feel comfortable in your own skin, command the room and captivate your audiences through the power of connection.
This secret power to moving audiences is tried and true for the the TEDx speakers and 1,000 plus students and who have gone through Lynn's trainings.
About the Speaker: The moment she said YES, pushed through her terror of public speaking and delivered her powerful story in front of a crowd of 400, Lynn Kirkham went from a wall flower to a woman on a mission. She now empowers others to feel comfortable in their own skin, come out of their shells and step firmly into their own powerful voices.
Her passion and her San Francisco Bay Area company, Yes, You Can Speak! has successfully coached over 1,000 to speak with unstoppable confidence – corporate professionals, high-tech CEO's, TEDx presenters, solo entrepreneurs, and underserved women. Lynn's students leave her one-of-a-kind training with a YES, excited to share their messages from important job interviews to large public stages.
Her secret sauce is in her exceptional ability to see people in ways they've never been seen before, so they can show up in ways they had only dreamed they could. Her inside-out approach identifies and brings forth the innate talents and abilities of each individual presenter, making it easy to find words relevant to their audience, without memorizing scripts or relying on PowerPoint slides.
---
10:30 AM - Pathways: A Hands-On Session
TIM CARLISLE, DTM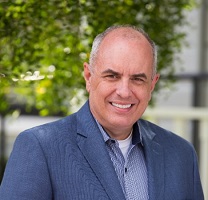 About the Session: Have you had difficulties either understanding or using Pathways, either as a regular user or as Base Camp Manager? Join Area E5 Director and Distinguished Toastmaster Tim Carlisle, who will discuss and try to answer all Pathways related questions. The audience is encouraged to bring their laptops, iPads or other electronic devices. In this interactive session, let's figure out what questions are out there and help everyone move forward together.
About the Speaker: Timothy Carlisle has a widely varied background, including serving 20 years on nuclear submarines, project management and cybersecurity in large government organizations, taught technology at two colleges, managed a $200 million project for 5 years, saved the Navy $10 million personally, and worked in the technology world for over 30 years. He is the President of Plane Talk Toastmasters, VPE of Evening Stars, District 4 Logistics Manager and Area E5 Director. He has completed the Team Collaboration and Visionary Communications paths and is on Level 5 of Presentation Mastery.

---
10:30 AM -
Engaging in Breakthrough Conversations
LINDA GONZALEZ, ACS, CL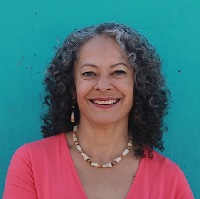 About the Session: While most people want to be authentic and speak their truth, this also requires a mindset to hear different points of view. Understanding your core values and current mindset obstacles are the beginning steps to engaging in conversations that break through unhelpful patterns of communication. You will learn and practice how to approach challenging conversations with a process that diffuses conflict and increases your willingness to tackle difficult topics. Bring a specific situation you are committed to shifting so positive outcomes can occur.
About the Speaker:
Linda González, ACS, CL is a bilingual organizational consultant and coach with many years of experience facilitating and building consensus for groups of diverse participants in the non-profit, social justice, philanthropic, and educational arenas.
Linda has a thriving practice as a life coach, coaching clients to discover and achieve their important goals.
Linda possesses e
xcellent oral and written communication skills and is adept at creative, authentic partnerships with people and organizations. Linda collaboratively designs and facilitates conflict resolution processes that address dynamics of power and take into account differences of values and work approaches. Linda's focus for all her work is to offer clients models and tools that can be used beyond the specific intervention.


---
SATURDAY AFTERNOON PARALLEL SESSION
1:30 PM - In My Darkest Hour, I Found My Greatest Strength: A True Story of Love, Compassion & Forgiveness
JABALI SMITH

About the Session: Jabali will discuss his traumatic experience as a child human trafficking victim from when he was six years old until twelve. He will also offer insight on how he overcame his traumatic experience and his healing process.
About the Speaker: Jabali Smith was a 6-yr-old in Berkeley, California when he was trafficked along with his sister over the border into Mexico and held captive by a messianic doomsday sex cult. He is a Bay Area native and Founder/Executive Director of The Well Child foundation. The foundation is dedicated to creating an environment that fosters health, growth and transformation for foster children and inner city youth who have experienced abuse, as well as for victims of human trafficking and sexual exploitation. Through the program, Jabali, a martial arts instructor, provides children with growth through music, dance, theater, yoga, martial arts, cognitive art and music therapy. Jabali is an avid community volunteer, environmental consultant and father of a handsome, healthy son.


---
SUNDAY WORKSHOP/PANEL SESSION
Crafting a Five-Star Toastmasters Member Experience
When we dine at a restaurant, we expect excellence in customer service, quality of food, and overall vibrant atmosphere. Guests and members have similar expectations from our Toastmasters clubs. This in-depth session will cater to what participants want to learn about taking their members' club experience to the next level.
Topics include making guests feel welcome, on-boarding new members, and keeping seasoned members engaged. Discussion will be inspired by the Moments of Truth module and feature input from our expert panelists from around the Bay Area. This deep-dive is perfect both for clubs that are thriving, barely surviving, or somewhere in between.
Facilitator: Stefanie Chow, DTM
District 4 Program Quality Director
Member of Rhino Business Toastmasters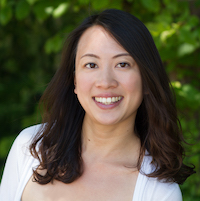 About the Speaker: Stefanie has been in Toastmasters since August 2013. Since then, she has attributed much of her success personally and professionally to this organization. Starting her own business, getting promoted to manager at a fundraising software company, and volunteering as an advocate speaker against human trafficking are just a few of the ways Stefanie has demonstrated her confidence boost gained from communication and leadership opportunities in Toastmasters.
In the Toastmasters world, she has competed in the District level of the International Speech Contest, as well as earned her Distinguished Toastmasters (DTM) designation. Stefanie currently serves as the District 4 Program Quality Director, channeling her events industry background to support other District leaders as they plan club officer trainings, contests, and conferences.
Panelist: Noemi Gonzalez, DTM
District 4 Director
Member of Spanish Bilingual SF Toastmasters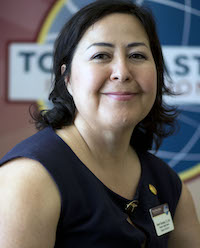 About the Speaker: Noemi Gonzalez serves as District 4's District Director. Since joining Toastmasters 5 years ago, she has since served as President, VPE, VPM, and at the district level as Area, Division, Club Growth and Program Quality Director, solidifying the belief that we grow the most as leaders and communicators when we enable leadership in others.
Panelist: Jim Kohli, DTM
Region 2 International Director
Member of Electric Speakers Toastmasters

About the Speaker: A Toastmaster since 2002, Kohli is a charter member of his home club, Electric Speakers Toastmasters, in San Ramon. As a member of the Toastmasters International Board of Directors, Kohli is a "working ambassador" for the organization. He works with the Board to develop, support and modify the policies and procedures that guide Toastmasters International in fulfilling its mission.
Panelist: Michael Chojnacki, DTM
Member of Surf City Advanced Toastmasters (Santa Cruz)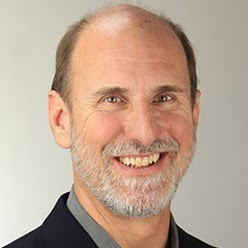 About the Speaker: Michael Chojnacki is a speaker, trainer, coach, and an expert in human dynamics. In his insightful presentations and workshops, Michael helps people discover their greater potential while solving their most pressing issues. His unique perspective and effective techniques give people the skills and confidence they need to make powerful changes in their lives.
---


SATURDAY RECEPTION VENUE
This year, instead of charging an additional fee for our post-conference reception on Saturday, we're extending an open invitation for everyone to join us at our usual spot.
The Clubhouse Bistro @ Crowne Plaza
According to their website, the Clubhouse radiates an upscale club atmosphere with a laid-back, Northern California party vibe. From happy hour meet-ups, to private parties, live DJ's, dancing, big-ticket sports events and an expertly crafted food and drink menu, the Clubhouse Bistro is the place to find a party every night of the week. Click here to see their website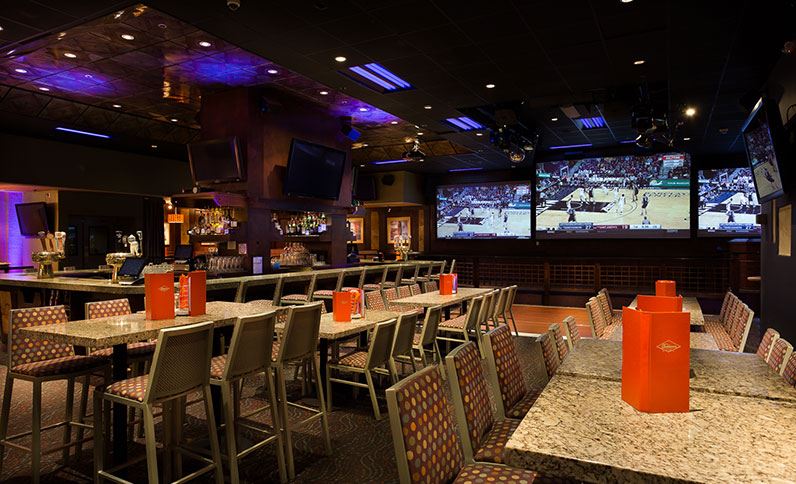 ---
SUNDAY LUNCH SPOT
If you'd like to join us for lunch after the Sunday session, here is the "unofficial" meet-up spot:
MOD Pizza, 1297 Chess Dr, Ste B, Foster City, CA 94404
Customizable pizza and salads with over 30 toppings. Need we say more? See here for the menu.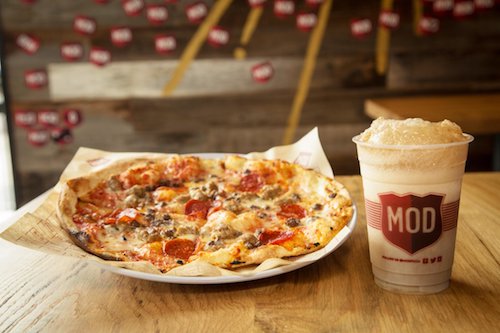 ---
FREQUENTLY ASKED QUESTIONS
Q: What's the dress code?
A: Business casual.
Q: I'm only attending the Business Meeting. Do I have to register?
A: Yes, we need an accurate headcount to provide sufficient printed materials.
Q: Who needs to attend the Business Meeting?
A: Presidents and VPEs automatically get one vote each. Or proxies that they assign. This Eventbrite page will be updated with the proxy assignment form provided by the Credentials team.
Q: Should I purchase two tickets if I'm attending Saturday and Sunday?
A: No. Please register only for ONE ticket, either Saturday, Sunday, or Saturday & Sunday.
Q: What if I want to pay by check?
A: Please make check payable to "District 4 Toastmasters." Register and select "Pay Later." Email finance@d4tm.org for specific instructions on submitting check payments.
Q: I'm interested in being a conference sponsor. Who do I get in touch with?
A: Click this link for more information on sponsorship. Email quality@d4tm.org if you're interested.
Q: Are there hotel rooms available?
A: Call the Crowne Plaza at (888) 233-9527 and mention District 4 Toastmasters for our group rate of $159 (single) $169 (double). The deadline to reserve is May 4th.
Q: Is there parking available at the hotel?
A: Yes, and it's FREE!