Description
WHAT IS THE FALL CONFERENCE?
Members come together from all corners of the District -- San Francisco to Los Altos -- to reunite with old friends, make new friends, and celebrate the sucesses of the past few months of our Toastmasters term. There will be an educational keynote and workshops, our semi-annual Business Meeting, and of course the District Humorous Speaking and Evaluation Contests!
AGENDA
SATURDAY, NOVEMBER 11 | CONFERENCE AND OPTIONAL RECEPTION
7:00 AM - Registration, Breakfast, Networking
7:30 AM - Welcome Remarks
8:00 AM - Evaluation Contest
9:15 AM - Break
9:30 AM - Keynote Session
10:15 AM - Break
10:30 AM - Breakout Sessions
11:45 AM - Lunch with Hall of Fame
1:00 PM - Break
1:30 PM - District Business Meeting, Parallel Breakout Session
2:45 PM - Break
3:00 PM - Humorous Speech Contest
4:30 PM - Conference Adjourns
5:00 PM - Evening Reception (hors d'oeuvres & cash bar)
7:00 PM - Reception Ends
SUNDAY, NOVEMBER 12 | OPTIONAL PANEL AND WORKSHOP
8:00 AM - Registration & Breakfast
8:30 AM - Panel: How to Leverage Toastmasters to Level Up Your Career
12:00 PM - Session Adjourns
---


BREAKOUT SESSIONS
Level Up With the Delatorro Experience!
DELATORRO MCNEAL, II, MS, CSP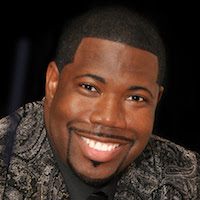 About the Session: Get ready for The Delatorro Experience! In this rock star, roller-coaster experiential keynote presentation, Delatorro pulls back the curtain on his 20+ year climb in the professional speaking industry. He reveals how Toastmasters has served as a principle underpinning throughout his massive acceleration and ascension to become one of the top peak performance experts in the world today.
Distilling five peak performance strategies that served as mile markers along his journey, you will learn exactly what it takes to achieve any goal or aspiration with excellence and integrity. Delatorro will teach you how to:
Apply relevant peak performance strategies to take your goals from idea to implementation

Execute Delatorro's 7-Part Formula for leveraging public speaking to achieve career goals 10 times faster

Incorporate Delatorro's 6 Components of a Killer Keynote, which will enable you to get paid and rebooked

Implement interpersonal and intrinsic motivational psychology to persevere and persist regardless of obstacles and challenges

Leverage experiential learning activities to rapidly connect with and mesmerize your audience
About the Speaker: Delatorro L. McNeal, II MS, CSP is ranked as one of the BEST Motivational Speakers in the World. His Certified Speaking Professional designation places him in the top 7% of paid speakers worldwide. Delatorro has spoken in 49 of the 50 US states (only missing Alaska) and abroad and has delivered well over 3500 paid presentations. Delatorro McNeal has been featured on national and worldwide television networks like FOX, ABC, NBC, BET, TBN, Daystar and Oxygen. In 2016, Delatorro became the Executive Producer and Star of THE KEYNOTE, a brand new inspirational business Reality TV Show based on the speaking industry endorsed by Toastmasters International & the National Speakers Association. Delatorro is best known for his life and destiny-transforming LIVE events and training experiences including Crush The Stage, Speaking Business Mastery, Anointed 4 Business & The Full Throttle Experience. Most recently he was the Opening Keynote Speaker for the 2017 Toastmasters World Convention.
---
SATURDAY MORNING BREAKOUT SESSIONS
Level Up Your Personal Brand with Social Media and Podcasting
TONY WOODALL, ACB, CL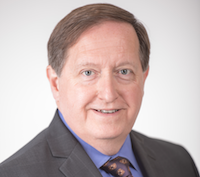 About the Session: It's no longer about your resume or CV. It's about you, as a brand. How can you set yourself apart from the competition? You probably already figured this out, but if you don't let people know, how will they find out about you.
In this session you will learn to use today's digital technologies to Level Up your personal brand. Social Media is a key element of marketing you and Your Brand. There are so many tools to use. Which one is best for you? We will focus on:
Knowledge is Power (Know your audience)

Fishing Where the Fish Are (Where is your audience)

Don't Build Your Brand on Rented Land (Blogging)

Can You See Me Now? (Video)

To Be or To Be On (a Podcast)
Social media is written, audio and video today. Knowing what to use for your brand will let you Level Up Your Personal Brand.
About the Speaker: Tony Woodall is a founding member of the First Republic Toastmasters club. He is an active Toastmaster and Professional Speaker, as well as the Founder and Host of Goal Getting Podcast. Tony started this, his second podcast, in February 2015 to start building his brand and share his Goal Achievement Success System. His successful podcast helped him earn a BizHUMM 2015 Best Business Blog award. Tony hosts an internal podcast for First Republic Bank helping to spread their corporate culture and share The Best Advice I Ever Received from company leaders.
* * *
Level Up Your Six Human Needs and Perception of the World
ORLANDO REDDEN, ACB, ALB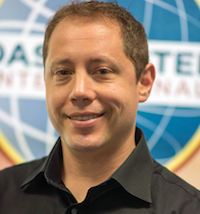 About the Session: This breakout session has 2 parts, with the goal to help you feel more rounded and in control of how you see and react to the world around you.
Part 1: Based on the Robbins - Madanes Training(Coaching program) we have six human needs. We discuss the 6 human needs, use those human needs to self evaluate, and create an action plan. You will be able to use this skill in times when you have that feeling of missing something or just want to add to your life.
Each person's human needs order is different. For the best results from this breakout session please complete the following assessment and bring the results to the breakout session.
http://six-human-needs-test.herokuapp.com (Smartphone-friendly)
Part 2: Reframing is a tool used in Neuro - Linguistic Programming (NLP). It was created in the 70's by Richard Bandler & John Grinder. We will go over the 2 types of Reframing. I will show you how to use Reframing take the power away or to empower a situation.
By the end of the session, you will be empowered with new tools to take control of how you see and react to the world around you.
About the Speaker: Orlando is an NLP Practitioner and is undergoing 100 hours of Strategic Intervention Coaching Training. He utilizes these skills to find value in challenging life experiences, resolve conflict in his professional and personal life, and build value and motivation to achieve goals. This year, Orlando has a goal of changing the lives of ten people this year, who will in turn change ten other people's lives. Being District 4's Club Growth Director this year and conducting this workshop is two ways in which he plans on achieving this milestone.
* * *
Mindfulness and Leveling Up in your Confidence, Speaking and Your Life Purpose
BRENDA SALGADO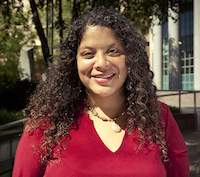 About the Session: As Kimberly Schaufenbuel writes in the Harvard Business Review, "mindfulness research is convincing many managers that investing in reflection, openness, and thoughtfulness will have a positive impact on employees and on the bottom line." Mindfulness is being embraced by companies such as Google, Target, General Mills, and many more, in order to boost productivity, focus, and more engaged and responsive team environments. It is also increasingly becoming urgent for managers and leaders to develop emotional intelligence and mindfulness to be more effective supervisors and project managers. In fact, conferences and business schools are carrying outtheir own programs and research on mindful leadership. Join us for a discussion on how mindfulness can help you improve your confidence, your speaking, and your life purpose.
About the Speaker: Brenda Salgado (Nepantla Consulting) is a spiritual teacher, movement builder, and traditional healer. She holds degrees in Biology, Psychology, and Animal Behavior, and has over 16 years of experience in leadership development, nonprofit management, spiritual teaching, movement building, women's health, and social justice. She serves on the boards of Movement Strategy Center and Lion's Roar Foundation, and is a founding member of WisdomWomen. In the past, she served as Director of East Bay Meditation Center, and as Senior Fellow at Movement Strategy Center. She is author of Real World Mindfulness for Beginners: Navigate Daily Life One Practice at a Time. Trained by indigenous elders, Brenda draws on the healing powers of the natural world to guide her work. She is committed to co-creating a society filled with wholeness and beauty. Her current projects focus on sacred economics, land trusts for social good, ceremony for collective healing, and the weaving of mindful and indigenous teachings for our times. www.nepantlaconsulting.com
* * *
Level Up Your Presence, Spontaneity and Confidence with IMPROV!
CRAIG HARRISON, DTM, PDG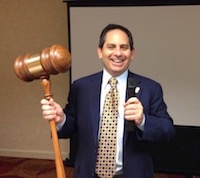 About the Session: We live in a world of disruption…seemingly everything is in flux. Your ability to improvise — listening, speaking and leading in the moment — is vital to your and your teams' success. Learn to tap your inner wisdom, cogently respond in the moment, and collaborate effectively in this fun, lively session on improvisation where we allsucceed. You'll learn new communication and collaborative skills, uncover dormant skills you can apply in new ways, and gain confidence to apply in networking, interviews, meetings and presentations. All you have to do is say YES, and…!
About the Speaker: Craig Harrison DTM, the founder of Expressions Of Excellence!™, is a professional speaker, trainer, coach and storyteller who helps professionals aspire and achieve greatness. He is a past district governor, former president of the National Speakers Association—Northern California, and founder of its successful Speakers Academy. Craig is also the author of 5 books, a prolific contributor to Toastmaster magazine since 1994, and a leader in the National Storytelling Network and Storytelling Association of California. Visit www.ExpressionsOfExcellence.com and www.SpeakAndLeadWithConfidence.com for more resources for speakers, leaders, storytellers and professionals at all levels.
---
SATURDAY AFTERNOON BREAKOUT SESSION
The Fiction of Storytelling
CARMEN SIMON

About the Session: Is storytelling overrated? We must ask because there has been so much hype lately regarding the impact of storytelling. By now we know that the brain is "wired" for stories. We know the importance of setting, character, and action. And we realize that while bullet lists make communication efficient, it's the emotion behind a story that counts. This is why we devour news, novels, and movies. We know all this. But there is so much more.
For example, not all stories are created equal. While we tout the "memorability" factor of stories, it is possible for the human brain to forget them. How many stories do you really remember from the past week? To influence others' action, we must ask: what makes a memorable story? And what is the optimal amount of narrative we can use to create impactful events and experiences, especially when we deal with technology-based companies? After all, we want to be memorable and credible. Join The Fiction of Storytelling session to learn the latest brain science research on storytelling and how to best apply it to your own business setting to inspire and influence others.
About the Speaker: Carmen Simon is a cognitive neuroscientist, bestselling author, and founder of Memzy, a company that uses brain science to help corporations create memorable messages. Her most recent book, Impossible to Ignore: Create Memorable Content to Influence Decisions, has won the acclaim of publications such as Inc.com, Forbes, and Fast Company, and has been selected as one of the top international books on persuasion. Carmen speaks frequently to corporate and government audiences on neuroscience research findings related to creating memorable messages based on how the brain works. She holds two doctorates, one in instructional technology and another in cognitive psychology.
---
SUNDAY WORKSHOP/PANEL SESSION
How to Leverage Toastmasters to Level Up Your Career
Change doesn't just happen within the organization of Toastmasters. It happens within ourselves and around us, including our career, whether we're working professionals or retired. Toastmasters offers endless opportunities for learning how to be a communicator, leader, and mentor, all of which are valued traits in the workplace and at home. Join us for a panel of accomplished Toastmasters and professionals as they share how they have and how you can leverage Toastmasters to level up your career.
* * *
Facilitator: Stefanie Chow
Regional Services Manager at BidPal
Executive Events Producer at Growth Marketing Conference
District 4 Program Quality Director & Member of Rhino Business Toastmasters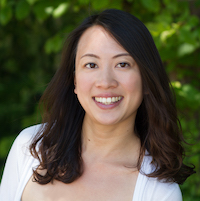 About the Speaker: Stefanie has been in Toastmasters since August 2013. Since then, she has attributed much of her success personally and professionally to this organization. Starting her own business, getting promoted to manager at a fundraising software company, and volunteering as an advocate speaker against human trafficking are just a few of the ways Stefanie has demonstrated her confidence boost gained from communication and leadership opportunities in Toastmasters.
In the Toastmasters world, she has competed in the District level of the International Speech Contest, as well as earned her Distinguished Toastmasters (DTM) designation. Stefanie currently serves as the District 4 Program Quality Director, channeling her events industry background to support other District leaders as they plan club officer trainings, contests, and conferences.
* * *
Panelist: Craig Harrison
Founder and Chief Expressionist of Expressions of Excellence!™
Member of Silicon Valley ImprovMasters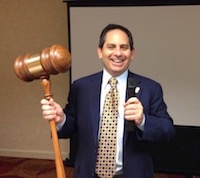 * * *
Panelist: Alexandra Watkins
Founder & Chief Innovation Officer of Eat My Words
Author of "Hello, My Name is Awesome"
Member of San Francisco Toastmasters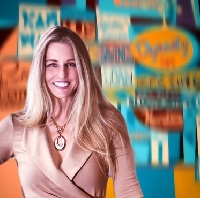 About the Speaker: Alexandra is a leading authority on brand names who readily credits ten years of Toastmasters being instrumental in her success as a professional speaker, business leader and best-selling author. Alexandra is and entertaining and engaging speaker who is not afraid to name names. In addition to speaking at entrepreneur and branding conferences, she is a poplar speaker at MBA programs including Stanford, Berkeley, USC and the Tuck School of Business at Dartmouth. Her go-to presentation has deep roots in Toastmasters – it started out as her CC Speech #2. But as she'll tell you, "I've come a long way, Baby!"
* * *
Panelist: Michael Osur
Assistant Director, Chief Health Strategist, Riverside County Department of Public Health
Assistant Clinical Professor, Loma Linda University, School of Allied Health
Adjunct Professor, University of La Verne, School of Business and Profesional Management
Region 10 Toastmasters International Director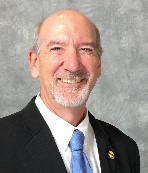 About the Speaker: Michael Osur, DTM is a leader both in Toastmasters and in his professional life. He is the Assistant Director and Chief Health Strategist for the County of Riverside Department of Public Health where he oversees a staff of 300 and a budget of more than $30 million. In this role he works to ensure the health of more than 2.3 million residents in Riverside County.
In his Toastmasters experience he was a Presidents Distinguished Division Director, a Distinguished District Director for District 12 in Southern California and is currently the International Director representing Region 10 ( Southern California, Arizona and México).
* * *
Panelist: Ed Kressy
Learning Associate at Defy Ventures
Member of Rhino Business Toastmasters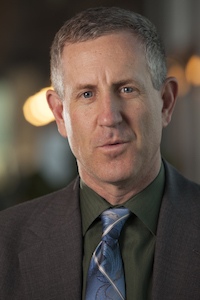 About the Speaker: Ed Kressy says: If it's true one learns from one's mistakes, I must be a genius! I had so much in life...career with Genentech, home ownership in San Francisco, loving relationships...and threw it all (and much more) away to decades of drug addiction. Spent nights in homeless shelters, two-and-a-half months behinds bars, years in destitution."
In 2007, Ed put drugs and criminal activity behind him. Thanks in large part to organizations such as Rhino Business Toastmasters and Defy Ventures (a non-profit which delivers entrepreneur training to currently and formerly incarcerated persons) in 2016 he launched a corporate training business and built a client list including Cisco, Google, LinkedIn, Nest and Slack. In 2015, Ed advanced to the District 4 International Speech Competition, and he co-facilitates a weekly Toastmasters-styled meeting inside a women's jail. Ed published an article on Vox about overcoming his methamphetamine addiction.
---
FREE SUNDAY PROFESSIONAL HEADSHOTS!
Need to update your LinkedIn profile? Our official conference photographer Robert Tang, DTM is offering professional headshots to those attending the Sunday session. Cash donations are welcome for such an incredibly generous service!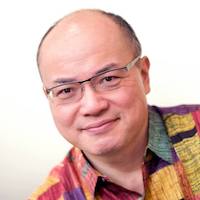 ---
SUNDAY LUNCH SPOT
If you'd like to join us for lunch after the Sunday session, here is the "unofficial" meet-up spot:
MOD Pizza, 1297 Chess Dr, Ste B, Foster City, CA 94404
Customizable pizza and salads with over 30 toppings. Need we say more? See here for the menu.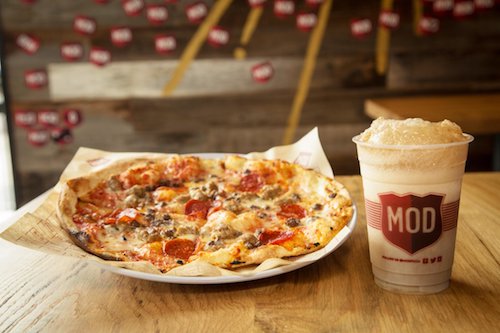 ---


FREQUENTLY ASKED QUESTIONS
Q: What's the dress code?
A: Business casual.
Q: I'm only attending the Business Meeting. Do I have to register?
A: Yes, we need an accurate headcount to provide sufficient printed materials.
Q: Who needs to attend the Business Meeting?
A: Presidents and VPEs automatically get one vote each. Or proxies that they assign. This Eventbrite page will be updated with the proxy assignment form provided by the Credentials team.
Q: Should I purchase two tickets if I'm attending Saturday and Sunday?
A: No. Please register only for ONE ticket, either Saturday, Sunday, or Saturday & Sunday.
Q: Are there hotel rooms available?
A: Click this link to book your room at the Crowne Plaza. The deadline to reserve at the $149 / $159 rate is Friday, October 27th. You can still book after this deadline. Just call the hotel at (888) 233-9527.
Q: Is there parking available at the hotel?
A: Yes, and it's FREE!