Description
WHAT IS THE FALL CONFERENCE?
Members come together from all corners of the District -- San Francisco to Los Altos -- to reunite with old friends, make new friends, and celebrate the sucesses of the past few months of our Toastmasters term. There will be an educational keynote and workshops, our semi-annual Business Meeting, and of course the District Humorous Speaking and Evaluation Contests!
LOOKING FOR LEADERSHIP OPPORTUNITIES?
We are seeking a strong and enthusiastic team of committee members to lead the conference planning:
Graphic Design Chairs
Program Content Chairs
Registration Chairs
Decorations Chairs
Contest Chairs
Audio/Visual Coordinators
Hospitality Chairs
Bookstore Chairs
If you're interested in learning more, contact Program Quality Director Stefanie Chow at quality@d4tm.org. Participating in these roles will strengthen your teamwork and leadership development and can be credited towards your Distinguished Toastmaster (DTM) designation through the High Performance Leadership (HPL) Program.
---
TENTATIVE AGENDA
SATURDAY, NOVEMBER 11 | CONFERENCE AND OPTIONAL RECEPTION
8:00 AM - Registration & Breakfast
8:30 AM - 4:30 PM - Contests, Keynote, Educational Sessions, Hall of Fame, Business Meeting
5:00 PM - Evening Reception (hors d'oeuvres & cash bar available)
7:00 PM - Event Ends
SUNDAY, NOVEMBER 12th | OPTIONAL WORKSHOP
8:00 AM - Registration & Breakfast
8:30 AM - Workshop Begins
12:00 PM - Workshop Ends
The speaker line-up will be announced closer to the event. If you're interested in presenting an educational session, please contact Program Quality Director Stefanie Chow at quality@d4tm.org to apply.
---
BREAKOUT SESSIONS
Level Up With the Delatorro Experience!
DELATORRO MCNEAL, II, MS, CSP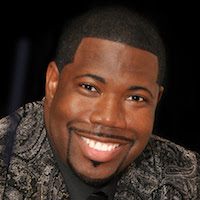 Get ready for The Delatorro Experience! In this rock star, roller-coaster experiential keynote presentation, Delatorro pulls back the curtain on his 20+ year climb in the professional speaking industry. He reveals how Toastmasters has served as a principle underpinning throughout his massive acceleration and ascension to become one of the top peak performance experts in the world today.
Distilling five peak performance strategies that served as mile markers along his journey, you will learn exactly what it takes to achieve any goal or aspiration with excellence and integrity. Delatorro will teach you how to:
Apply relevant peak performance strategies to take your goals from idea to implementation

Execute Delatorro's 7-Part Formula for leveraging public speaking to achieve career goals 10 times faster

Incorporate Delatorro's 6 Components of a Killer Keynote, which will enable you to get paid and rebooked

Implement interpersonal and intrinsic motivational psychology to persevere and persist regardless of obstacles and challenges

Leverage experiential learning activities to rapidly connect with and mesmerize your audience
---
SATURDAY MORNING BREAKOUT SESSIONS
Level Up Your Personal Brand with Social Media and Podcasting
TONY WOODALL, ACB, CL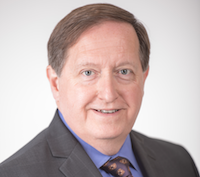 It's no longer about your resume or CV. It's about you, as a brand. How can you set yourself apart from the competition? You probably already figured this out, but if you don't let people know, how will they find out about you.
In this session you will learn to use today's digital technologies to Level Up your personal brand. Social Media is a key element of marketing you and Your Brand. There are so many tools to use. Which one is best for you? We will focus on:
Knowledge is Power (Know your audience)

Fishing Where the Fish Are (Where is your audience)

Don't Build Your Brand on Rented Land (Blogging)

Can You See Me Now? (Video)

To Be or To Be On (a Podcast)
Social media is written, audio and video today. Knowing what to use for your brand will let you Level Up Your Personal Brand.
About the Speaker: Tony Woodall is a founding member of the First Republic Toastmasters club. He is an active Toastmaster and Professional Speaker, as well as the Founder and Host of Goal Getting Podcast. Tony started this, his second podcast, in February 2015 to start building his brand and share his Goal Achievement Success System. His successful podcast helped him earn a BizHUMM 2015 Best Business Blog award. Tony hosts an internal podcast for First Republic Bank helping to spread their corporate culture and share The Best Advice I Ever Received from company leaders.
* * *
Level Up Your Six Human Needs and Perception of the World
ORLANDO REDDEN, ACB, ALB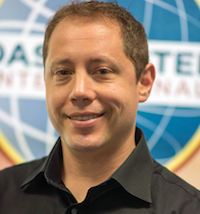 Orlando has a goal of changing the lives of 10 people this year, who will in turn change 10 other people's lives. In this session, he will be demonstrating the skills he learned from being a Neuro-Linguistic Programming (NLP) Practitioner and Certified Strategic Intervention Life Coach through Robbins-Madanes training. Orlando will level up your personal understanding of others and how you see the world. He will share our six human needs and how to better fulfill them. He will also use reframing to enhance your perception of the world and what is happening in our immediate surroundings.
---
SATURDAY AFTERNOON BREAKOUT SESSION
Level Up Your Presence, Spontaneity and Confidence with IMPROV!
CRAIG HARRISON, DTM, PDG
We live in a world of disruption…seemingly everything is in flux. Your ability to improvise — listening, speaking and leading in the moment — is vital to your and your teams' success. Learn to tap your inner wisdom, cogently respond in the moment, and collaborate effectively in this fun, lively session on improvisation where we allsucceed. You'll learn new communication and collaborative skills, uncover dormant skills you can apply in new ways, and gain confidence to apply in networking, interviews, meetings and presentations. All you have to do is say YES, and…!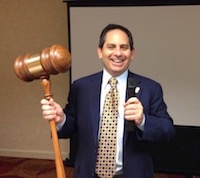 About the Speaker: Craig Harrison DTM, the founder of Expressions Of Excellence!™, is a professional speaker, trainer, coach and storyteller who helps professionals aspire and achieve greatness. He is a past district governor, former president of the National Speakers Association—Northern California, and founder of its successful Speakers Academy. Craig is also the author of 5 books, a prolific contributor to Toastmaster magazine since 1994, and a leader in the National Storytelling Network and Storytelling Association of California. Visit www.ExpressionsOfExcellence.com and www.SpeakAndLeadWithConfidence.com for more resources for speakers, leaders, storytellers and professionals at all levels.
---
SUNDAY WORKSHOP/PANEL SESSION
How to Leverage Toastmasters to Level Up Your Career
Change doesn't just happen within the organization of Toastmasters. It happens within ourselves and around us, including our career, whether we're working professionals or retired. Toastmasters offers endless opportunities for learning how to be a communicator, leader, and mentor, all of which are valued traits in the workplace and at home. Join us for a panel of accomplished Toastmasters and professionals as they share how they have and how you can leverage Toastmasters to level up your career.
[Speaker Bios Coming Soon]
---
If you'd like to join us for lunch after the Sunday session, here is the "unofficial" meet-up spot:
MOD Pizza, 1297 Chess Dr, Ste B, Foster City, CA 94404
Customizable pizza and salads with over 30 toppings. Need we say more? See here for the menu.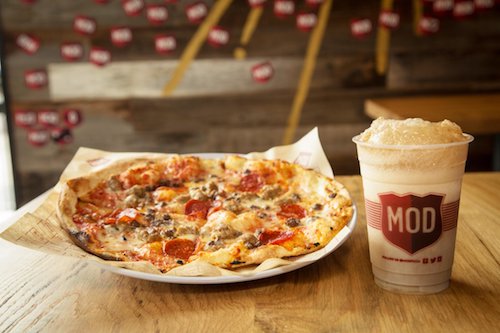 ---
FREQUENTLY ASKED QUESTIONS
Q: What's the dress code?
A: Business casual.
Q: I'm only attending the Business Meeting. Do I have to register?
A: Yes, we need an accurate headcount to provide sufficient printed materials.
Q: Who needs to attend the Business Meeting?
A: Presidents and VPEs automatically get one vote each. Or proxies that they assign. This Eventbrite page will be updated with the proxy assignment form provided by the Credentials team.
Q: Should I purchase two tickets if I'm attending Saturday and Sunday?
A: No. Please register only for ONE ticket, either Saturday, Sunday, or Saturday & Sunday.
Q: Are there hotel rooms available?
A: For overnight accommodations, call (888) 233-9527 and let them know you are paying for your room as part of the District 4 Toastmasters Room Block.
Q: Is there parking available at the hotel?
A: Yes, and it's FREE!