Description
Join District 35 leadership and Toastmasters from across Wisconsin and Upper Michigan at the beautiful Monona Terrace in Madison for the Winter 2018 Toastmasters Leadership Institute!
Registration opens at 8:30, and the event begins at 9:30 a.m.!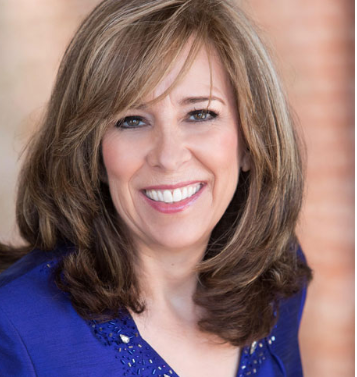 Saturday Keynote - Eldonna Lewis Fernandez, ACS, ALB, AS
Presentation Title: Think Like A Negotiator ™
Have you ever have ever lacked confidence, missed an opportunity because you didn't ask for exactly what you wanted or avoided negotiation because you didn't want to seem pushy? Would you like to improve those skills, be more confident, competent and successful?
Today's best leaders are also great negotiators, whether they are discussing a multi-million dollar deal or simply where to meet for dinner. Negotiation is simply the technical term for discussions and conversations to reach an agreement. Improving your negotiation skills will give you more confidence and better results.
* * * * * * * * * * * * * * * * * * * * * * *
Saturday Education Session - Eldonna Lewis Fernandez, ACS, ALB, AS
Presentation Title: Effective Communication – Advance Speaking Tips for Engaging Your Audience
Do you want to take your speaking outside of Toastmasters?

Would you like to become a more confident speaker and learn some advanced speaking techniques that will enable you to stand out from the rest of the speakers whether in Toastmasters or outside of Toastmasters?

Does learning how to engage the audience interest you?
In this session you will learn techniques to engage your audience, things to consider when speaking outside of Toastmasters and how to be more confident in your speaking. Eldonna will show you the key advanced speaking techniques that will make you memorable and get you booked again and again.
This session will be informal and interactive. Eldonna will share some tips and strategies that have helped her be front of mind for meeting planners. You will also learn ways to engage the audience and keep their attention.
The conference agenda can be found on the District 35 Site: http://district35.org
FAQs
Refund Policy:
We are fortunate to have secured the Monona Terrace in Madison for the upcoming District TLI. We've planned an amazing event. Based on your registration, we've incurred costs for the room, meals, materials, duplication and anticipated seating, etc. As such, no refunds will be issued after Thursday November 1 at 6:00 pm. Thank you for your understanding. We're looking forward to seeing you on December 1st in Madison.
Parking and local lodging information:
Parking: There is ample parking at Monona Terrace and on Saturdays is $5 for the entire day. Other information about the venue can be found here at http://www.mononaterrace.com/.
Local lodging: A small block of rooms has been reserved at the Hilton Madison Monona Terrace at a reduced rate of $139 for Friday night. The block will be held until November 1, 2018 . Call 877-510-7465 or 414-935-5941 and mention group code "TOAST".