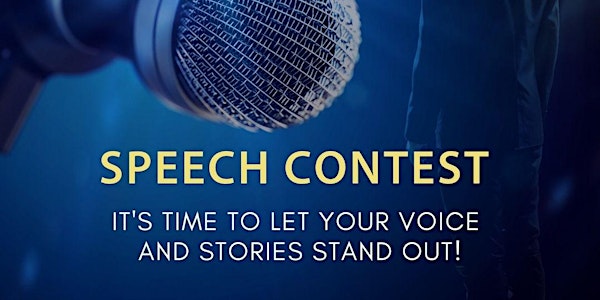 District 27 Spring Speech Contest Training for Division Directors Session C
District 27 will be having Evaluation & International Speech contests this spring. Are you and your functionaries ready for contest season?
About this event
This spring, District 27 Toastmasters will be having both the Evaluation Speech Contest and the International Speech Contest. Are you and your contest functionaries ready for contest season?
This training session is designed to help District 27 Division Directors and their contest functionaries with organizing a speech contest and understating their roles during the speech contest. This session will provide the necessary training, tools, and resources to empower them to successfully plan and implement an efficient and fair speech contest.
Open to anyone to attend but targeted to Division Directors.
If you have any questions, please contact District 27 Program Quality Director Jeanna Lee, DTM at pqd@d27-tm.org.