District 22 Fall Conference

Saturday, October 22, 2016 from 8:00 AM to 6:00 PM (CDT)
Event Details
We invite you to join us for a day of camaraderie, competition, learning, laughter and inspiration.

Bring family. Bring friends.  Bring your club banner for the opening parade.

Register by 10/13/16 for First Timer rate, by 10/13/16 for C&L Luncheon.

COUNCIL MEETING & PROXY:  Make sure your club is represented at the District Council business meeting by the Club President, VP Education or someone carrying their PROXY vote form, which can be found by clicking HERE.  Members may attend the Council meeting and the Hall of Fame without registering.  Upon arrival, sign in at the Council Credentials desk prior to 1:30. 


AREA MAP, driving DIRECTIONS and a list of AREA HOTELS 
are available online at the Ball Center website:  http://ballconference.com/contact-us/

 
---


Schedule - Saturday
Time      End       Event
7:30       9:40      7:30 DEC registration & snacks
                           8:00 DEC Meeting (for District Officers only)
8:45       4:30      General registration table open*
8:45       1:30      Credentials table open*
9:00       9:30      Contest Briefings
9:45      10:00     Gather for banner parade
10:00     11:20     Opening Ceremonies & Banner Parade
                            * U.S. flag ceremony presented by Boy Scout Troop 451
                            * Keynote Presentations by Eric Fors II, Maslyn Prosper-Mayberry,  
                               LaDonna Greiner, and Mary Nord

11:30     12:20     Evaluation contest
12:30     1:20       Communication & Leadership Award Luncheon
                            with keynote by recipient Bruce Mathews

1:30      2:20        Hall of Fame
2:30      4:10        Council Meeting
4:10      4:30        Confection break
4:30      6:00        Humorous speech contest
* Registration and Credentials tables will be open before and between sessions when they are not in progress.
---
COMMUNICATION AND LEADERSHIP AWARD RECIPIENT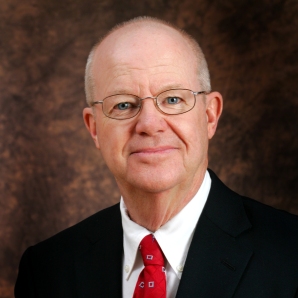 Bruce Mathews
Photographer, Author, Publisher
Our special guest and keynote luncheon speaker is Bruce Mathews. Bruce will be accepting our 2016 Communication and Leadership Award, for contributions to his community through outstanding communication and leadership.
Bruce was awarded the 2011 Kansas City Spirit Award, given to individuals who have contributed to making Kansas City a better place to live. 
In 2008, Bruce began publishing books with unique perspective on the history of Kansas City.  Three of his books have received Book of the Year Award awards by the Jackson County Historical Society
-    Elmwood Cemetery: Stories of Kansas City
-    The Kansas City Spirit: Stories of Service Above Self
-    Windows of Kansas City: As Art, History and Inspiration

He is currently working with local historian Steve Noll on additional volumes of his book, Kansas City: Our Collective Memories. He is also the photographer for an upcoming book, Great Houses of Kansas City.
Opening KEYNOTE SPEAKERS
Eric Fors II
"LISTEN to Learn"
Member of Jack's Springfield Speak-EZ in Missouri.
As a military and missionary kid, Eric learned to communicate in a cross-cultural environment at a young age.  In the US Army, he again used foreign language skills to communicate across cultures.  Working as an IT auditor still provides him the challenge of communicating with people who are listening to him from a different context than his own. 
Maslyn Prosper-Mayberry, CC ALB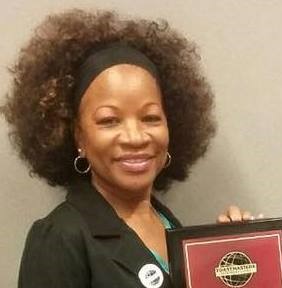 "ENCOURAGE to Empower"
Member of Manhattan Toastmasters since 2013.  Served 20 years in the US Army.
Leader, Mentor, Encourager.  
Empowering women to live an abundant life; not only for their families, but for themselves.  It is imperative to 'mask ourselves first' so we can be around to mask others!  Living a colourful life gives me a positive return on my investment. 
LaDonna Greiner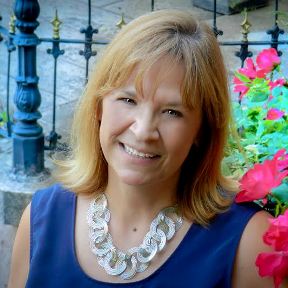 "APPRECIATE to Transform"
Member of  Uptown Talk Toastmasters in Springfield.
Experience an Appreciation Transformation!. 
Appreciative people are happier, healthier and wealthier.  You can be one too!  Join LaDonna, as she shares her journey from sudden job loss to author, motivational speaker and coach.  Expressing appreciation can transform your life, personally and professionally.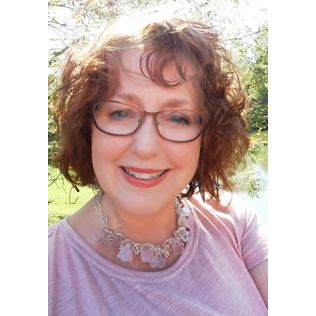 Mary Nord, ACG ALB
"DIRECT with Vision"
Member of Energizing Voices, Pro-Mo and A Taste of Success Toastmasters in the KC metro area.
Please join Mary Nord, a veteran Toastmaster and this year's Division R Director.  Find solutions to direct your own vision for accomplishing an end result you didn't know was possible.
Save
Save
Attendee List
Sort by:

Date

|

First Name
When & Where

KVC Ball Conference Center
21350 West 153rd Street
Olathe, KS 66061


Saturday, October 22, 2016 from 8:00 AM to 6:00 PM (CDT)
Add to my calendar
Organizer
About Toastmasters District 22

District 22 of Toastmasters International includes Toastmasters clubs located in Kansas and western Missouri.

About Toastmasters International

Toastmasters International is a world leader in communication and leadership development. Our membership is more than 332,000 members. Members improve their speaking and leadership skills by attending one of the 15,400 clubs in 135 countries that make up our global network of meeting locations.

The world needs leaders. Leaders head families, coach teams, run businesses and mentor others. These leaders must not only accomplish, they must communicate. By regularly giving speeches, gaining feedback, leading teams and guiding others to achieve their goals in a supportive atmosphere, leaders emerge from the Toastmasters program. Every Toastmasters journey begins with a single speech. During their journey, they learn to tell their stories. They listen and answer. They plan and lead. They give feedback—and accept it. Through our community of learners, they find their path to leadership.