Description
District 18 Training Extravaganza
District 18 Training Extravaganza is leadership, communication, and personal development experience designed to equip you with new perspectives, practical tools, and key takeaways. You'll breathe new life into your leadership during this information-packed full-day event.
Learn from world-class leadership and communication experts and return to your home and office ready to implement your new action plan and lead with renewed passion and commitment.
2 Incredible Keynote Speakers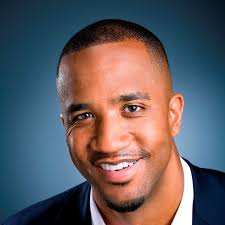 Craig Valentine, MBA, an award-winning speaker, and trainer, has traveled the world, helping thousands of individuals and hundreds of organizations reap the profitable rewards that come from presenting with impact and persuading with ease.
As a motivational speaker, he has spoken in the United States, Taiwan, Canada, Jamaica, Qatar, England, Bahamas, Hong Kong, China, Saudi Arabia, Kuwait, Indonesia, Japan, South Africa, India, Sri Lanka, and Australia giving as many as 160 presentations per year. Craig is the 1999 World Champion of Public Speaking for Toastmasters International.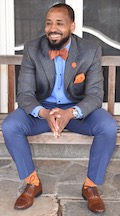 Rashad "Bow Tie" Mills, LCPC, MS, is a licensed therapist, broadcast journalist, radio host, and motivational speaker who has a passion for speaking on being broke but not broken. Rashad desires to talk with at-risk youth and re-direct them based on his life experiences of being shot, battling and overcoming alcoholism and growing up in a single-parent household.
His persistence and determination have initiated his personal development of an unending self-education which has distinguished him as an authority on mental health. Rashad's passion for learning and his hunger to realize greatness in himself and others has helped him to achieve self-love.
PLUS 6 Personal Growth and Leadership Workshops
Register now and join us to grow yourself and career by learning from our lineup of speakers.
Saturday, September 28, 2019
Continental Breakfast

Registration Opens - 8 AM

Event Begins - 9 AM

2 Keynote Speakers

6 Workshops (3-morning sessions and 3-afternoon sessions)

Author's Corner

Lunch and Afternoon Refreshment Break

Celebration Ceremony