Description
Join us for the August 2019 District 100 Learning Lab and expand your knowledge! Two sessions for Club Officer Makeup Training
Area and Division Director Training runs from 8:00am to 4:00pm in Keck Building next door to Steele

Courses designed with you in mind.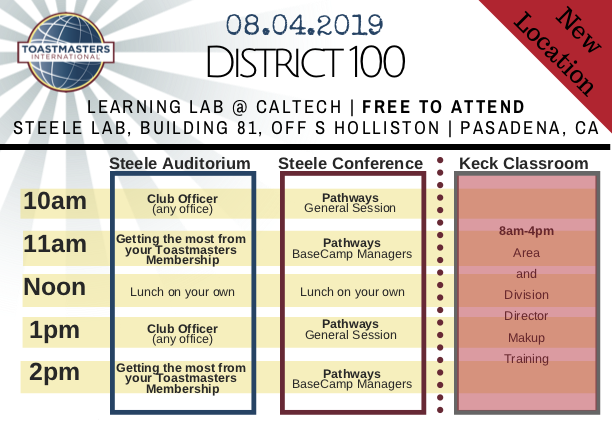 Park at 370 S. Holliston. Parking is FREE in any
unnamed
spot (number and carpool are OK)
Park on the south side 2nd floor for the shortest walk to Steele Lab
Follow Toastmasters Signs to Steele Lab. Cross the street and walk straight down the driveway past the loading dock and gas pumps. Signs will point you to back door of Steele Lab. Enter and turn left down main hall.