Description
NOTE: This event is sold out! Please add your name to the waitlist, we will be releasing tickets that become available.
The State of CA has created a license category for DISTRIBUTORS bringing in a new way of doing business. Over 300 Distribution licenses have been issued - who are these companies? There are 9 types of companies that have added this license type, from Growers, Brands, Retailers and Delivery Services, to Security Firms and Waste Management companies, to pure-play Distributors who focus on compliant transport and tracking.
Distributors have 2 things in common:
1) Tax collection and payment, so companies need specific record-keeping to document and account for all transactions, pay State taxes, and remain compliant.
2) Tracking (it's coming). When the State's system is up and running, all product will need to be tracked through the supply chain. Are Distributors ready? (Are you ready?)
Our entire supply chain is reorganizing, so the event will focus and feature what's ahead, best practices, and better:
We've invited a family-run (wholesale) liquor distributor to discuss what their company has done for 50 years in support of the brands they carry; how they manage multiple brands in the same category; how they promote brands both online and in-person; and how they support their customers (retailers) by providing education, advice, and sales/support materials that help increase sales. This company is NOT "big liquor", but the opposite of it: they represent brands sometimes overlooked by Big Distributors, and sell under-serviced retailers who can't meet order minimums. Their business model brings Brands, Retailers, and a Distributor together as partners in success.
Speakers:
Megan Clarke, Senior Account Manager, ELLO LLC, "Distribution and Taxes: Recording, Reporting, and Filing - what you need to know."

Andrew Hopkins, Compliance Director, THE WERC SHOP, "5 tips to get ready for Track and Trace: the Werc Shop's experience setting up compliant systems in OR and WA."

Nick Capriccio, SVP, GARVEY WHOLESALE BEVERAGES, "50-years of experience in the Liquor Industry: Best Practices on how to create long-term, successful, partnerships between Distributors, Brands, and Retailers."
Who should attend?
- Brands
- Distributors
- Growers
- Retailers
- Manufacturers
INDUSTRY SUPPORTERS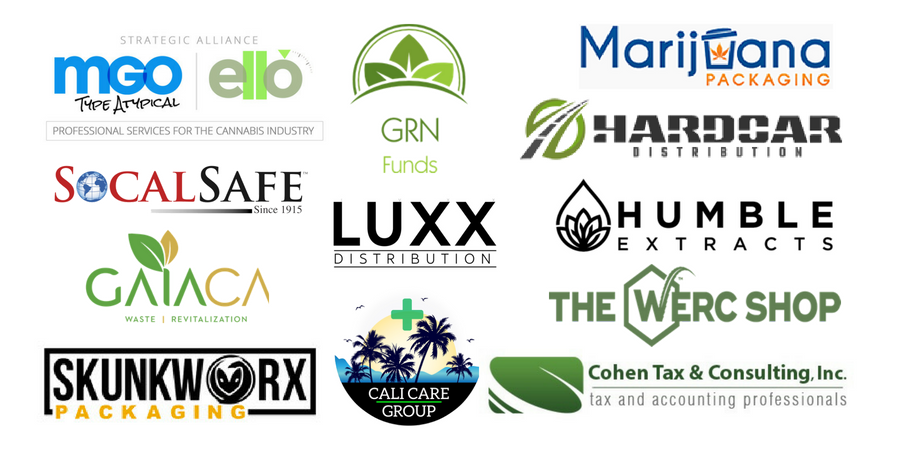 ASSOCIATION & STATE SUPPORTERS