Description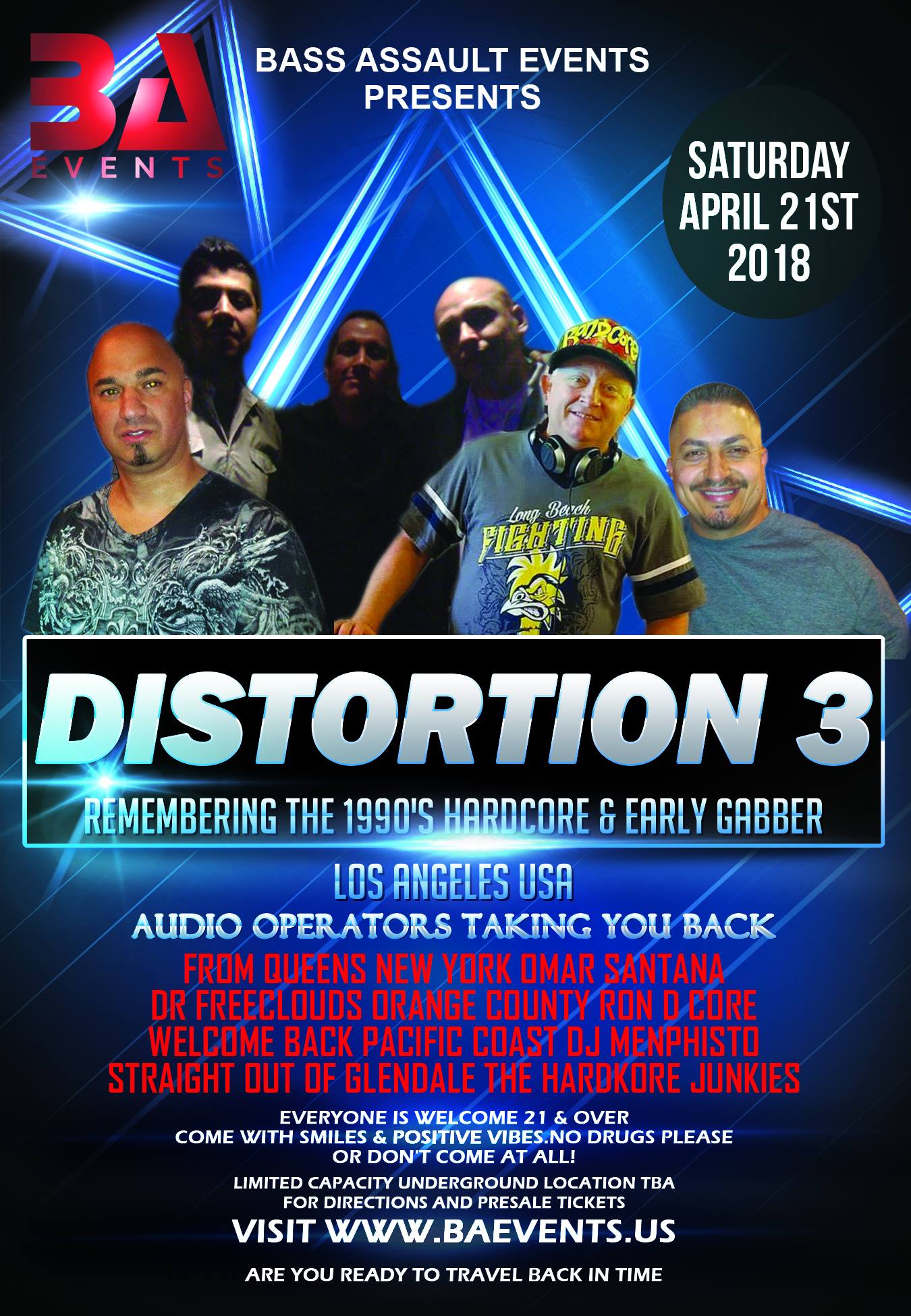 saturday april 21st 2018
Bass Assault Events
presents
Distortion 3
Remembering the 1990's Hardcore
& early gabber.
Los angeles USA- Underground Location

Music operators taking you back in time.

From Queens New york OMAR SANTANA
Dr freeclouds orange county RON D CORE
Welcome back Pacific Coast DJ MENPHISTO
Straight out of Glendale THE HARDKORE JUNKIES
Everyone is welcome 21 & over event
Come with smiles & positive vibes.no drugs
Or don't come at all!

For directions to the venue and
more information visit
www.baevents.us
Are you ready to travel back in time .