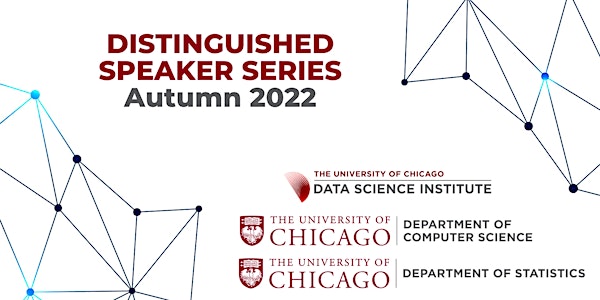 Distinguished Speaker Series: Suvrit Sra (MIT)
Join us for the UChicago Data Science Institute Distinguished Speaker Series with Suvrit Sra from MIT.
By Data Science Institute
Date and time
Wednesday, December 7, 2022 · 12 - 1:30pm CST
Location
John Crerar Library 5730 South Ellis Avenue Chicago, IL 60637
About this event
This event will take place in person and online via Zoom. Please register with your preference for in-person or remote. For in-person attendees, lunch will be provided starting at noon, and the talk will begin at 12:30 p.m.
Bio: Suvrit Sra is the Esther and Harold E. Edgerton (1927) Career Development Associate Professor of EECS at the Massachusetts Institute of Technology. He works in machine learning, optimization, and math — where he cares about fundamental theoretical and algorithmic questions as well as applications. The focus of his research is mathematics of ML / Data Science. A main component of his work is optimization for ML, especially non-convex optimization, including non-Euclidean and geometric optimization. Other key topics of interest include discrete probability, theory of deep learning, optimal transport, convex geometry, polynomials, and non-Euclidean statistics. He is interested in applications of machine learning to operations research (supply chains especially), AI-for-social-good, among others.
About the organizer
Executing the University of Chicago's bold, innovative vision of Data Science as a new discipline, the DSI seeds research on the interdisciplinary frontiers of this emerging field, forms partnerships with industry, government, and social impact organizations, and supports holistic data science education.