Distinguished Speaker Series: Planning a Year Around Workshop Teaching with...
Description
*PLEASE NOTE NEW DATE AND CHANGE IN VENUE*
Planning a Year Around Workshop Teaching: Grades 5-12
Recent research indicates that students are reading less as demands for literacy increase across all professions. Now is the time for the artful teaching of reading: to teach young readers the moves necessary to make sense of difficult texts; to motivate students to read independently; to create classrooms that inspire students to be lifelong readers. When it comes to teaching young writers, how do we move students beyond the "flat and stagnant" writing that has become the normal in many schools? Our democracy demands engaged writers who craft voices that are heard and valued. The conditions we create in classrooms build trust in young writers, thus increasing their willingness to take risks. Daily writing deepens an understanding of tone, genre, and structure, building our students' stamina, fluency and "writerly" habits of mind. Most importantly, we seek to increase the likelihood that our students become lifelong writers. How do we decide what and what not to teach? With increased expectations and so little time to meet them, the time is right for teachers to reflect professionally on the balance between process and outcome, or in the words of Rock and Roll Hall of Famer, Bob Seager, to carefully consider our "deadlines and commitments—what to leave in, what to leave out." Positioning our students closer to reading and writing excellence begins with decisions we make before, during, and after today's lesson. This session will explore those decisions.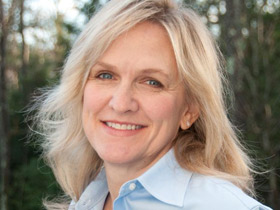 Author and Educator, Penny Kittle is a professional development coordinator in Conway, New Hampshire, where she acts as a K-12 literacy coach and directs new-teacher mentoring. In addition, she teaches writing at Conway's Kennett High School and in the Summer Literacy Institutes at the University of New Hampshire. She is the author of Book Loveand Write Beside Them, which won the James N. Britton award from NCTE in 2009. Penny speaks throughout the U.S. and internationally on empowering all students to love reading and writing. Penny was given the 2015 Exemplary Leader Award from the Conference on English Leadership.
---
When: Wednesday, April 11, 2018
Where: Centre Concord, Madrone Room
Time: 8:30 am - 3:00 pm
Cost: $110
Non-Refundable, but Substitutions are welcome! Space is limited so be sure to register early!
For questions about the event, please contact Marsha Tokuyoshi
(925) 942-3385