About this Event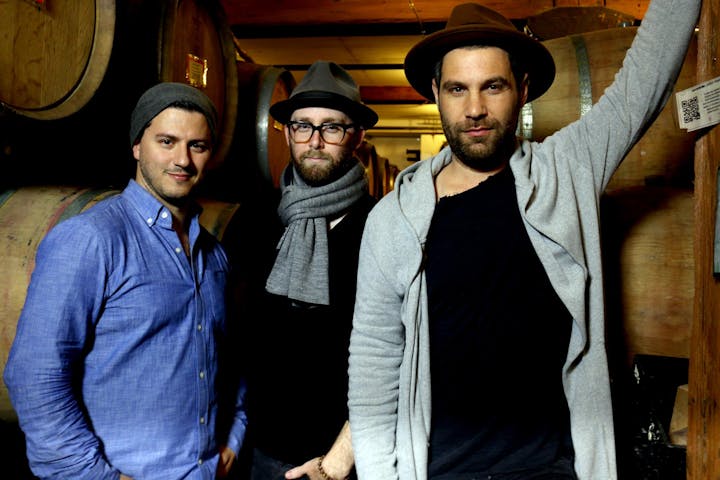 LA-based folk-pop trio Distant Cousins offers up a blend of music that, like the band name, suggests both deep connections and a wide variety of genres – all on display in their Jullian Records' debut album, "Next Of Kin," out this fall.
Their original music reflects a fluid collaboration of three distinct songwriters, producers, and performers. In the studio, the cousins share various roles as producers, writers and musicians. At their live shows, however, roles are more delineated; Ami sings, plays bass, and handles looping responsibilities, Dov sings, plays drums, and acoustic guitar, and Duvid sings and is the maestro of a myriad of stringed instruments. Onstage, the band also augments it sound with "honorary cousins" as guest musicians.
Each cousin brings his unique background to the group. Duvid grew up in the Middle East, on a small musical commune in Israel full of hippies and gypsies - owning only record players as appliances. Ami and Dov grew up on the East Coast, attending the same high school in New Jersey a few years apart. Ami is formally trained from Berklee (spelling?) and is forever a fan and student of bold and modern production values. Dov and Duvid come from the organic perspective of stripping a song down to its essentials—guitar and voice—to test its mettle. The blend of these two vantage points—cutting edge pop sonics with classic songcraft—is a thorough line that runs deeply through the Distant Cousins song catalog.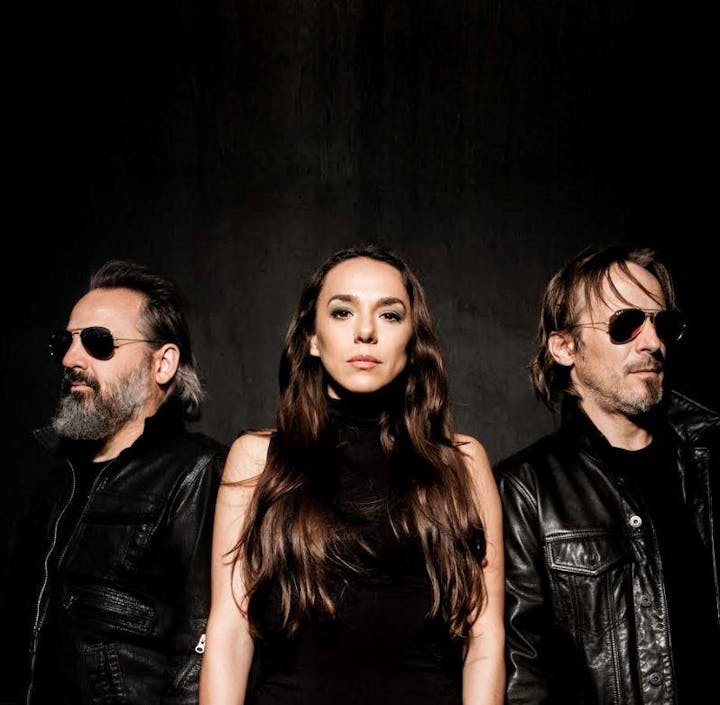 Earth Moon Earth is a cosmic rock collective created by Drummer/Producer, Dan Joeright (The Rentals). Originating from Joshua Tree with roots spreading from Los Angeles to New York, this rhythm and synth based project blends elements of electronic, space and psychedelic rock, creating cinematic soundscapes.Starting as an experimental - passion project taking shape in Dan's desert recording studio (Gatos Trail), Earth Moon Earth evolved quickly and has been a vehicle to host a variety of collaborating musicians including: Be Hussey (Radar Bros) - Bass, Esteban Chavez (the Freeks) - Synths, Gabriella Evaro - Vocals, Rich Good (The Psychedelic Furs) - Guitar, Jonathan Hischke (Broken Bells) - Bass, Heather Paauwee - Strings, Ryan Johnson - Keys, Vincent Signorelli (Unsane) - Percussion and Algis Kizys (Swans) - Short Wave Radio.The name Earth Moon Earth (EME) was derived from a radio communications technique of the same name. EME is the technique of bouncing radio waves off of the moon for the purpose of extending a short wave radio signal around the curvature of the Earth.The current live band consists of Dan Joeright - Drums, Scott "Glitch" Schaffer - Theremin, Esteban Chavez - Synths, Bob Villwock - Keys, Jonathan Hischke - Bass and Gabriela Teran - Vocals.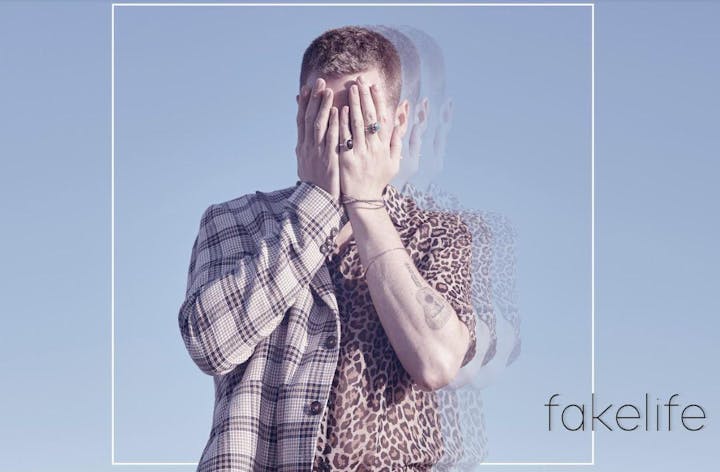 Matt Couchois of atmospheric indie-pop project, fakelife, has had his share of music biz "almosts" in a career that has included partnering with a superstar manager and experiencing something of a label signing frenzy. Yet, a few years ago, he found himself entering his 30s, living with his parents with no musical prospects. Today, the Chino Hills, California-based artist bounces back with a series of singles, including Your Love Is A Flood.
"Back then, I didn't know what the hell I was going to do," he admits. "I had no band and no music—the rug got pulled from under me, and I had to do a lot of soul searching. I had to be honest with myself and make the music I love."
Matt's new music melds the evocative quality of film scores with the emotional anthemics of 1980s pop. Key inspirations in this span include composers Danny Elfman and Jon Brion, and pop-rock soundscaper Brian Eno, along with Matt's childhood favs such as Michael Jackson, Peter Gabriel, and Phil Collins. Within this ambient pop framework, Matt thematically explores themes of love and loss; struggles with coming of age; and musings on existential crises.
Matt comes a vast lineage of entertainers—his grandmother was a concert pianist who played piano to accompany silent films in New York, and his father is a 1970s rocker who hobnobbed with many classic rock icons. Matt started playing in bands at age 12, and quickly found he was a gifted multi-instrumentalist. When he was 24, he discovered his love of songwriting, and that facet of music became his focus as his talents as a writer came to the fore. fakelife, brings together Matt's journeys as a songwriter and multi-instrumentalist, and introduces him as a producer and a solo artist with a well-developed ambient pop sensibility. Matt has been aided in his return by the artist-friendly imprint WAX LTD who have offered him studio time and mentorship.
Performers
Date and Time
Location
Refund Policy