| | |
| --- | --- |
| Distal Method Acupuncture: Basic and Advanced Concepts | |
Event Details
Distal Method Acupuncture for the Treatment of Disease
Basic Concepts: Part 1: March 5th
&
Advanced Concepts: Part 2: March 19th
with Nate Mohler, L.Ac.
Sunday, March 5, 2017 and Sunday, March 19, 2017
Basic Concepts: Part 1: This seven hour workshop will discuss the basic theories and methods for treating disease using distal needling ranging from pain to more complex conditions, utilizing distal method acupuncture. The focus of the Basic Concepts workshop will be on treating pain using channel relationships and mirroring and imaging in the Balance Method, as well as the implementation of some of Tung's Points with the goal of increasing clinical expediency and efficiency. Some of the conditions covered will be: Pain (Headaches, Back Pain, Joint Pain, etc.), Insomnia/Shen patterns, Digestive issues, Colds/Allergies, Fibromyalgia and many others. Handouts will be provided.
Advanced Concepts: Part 2: The advanced concepts will detail how to treat internal conditions using and expanding upon the theories of Basic Concepts as well as how to convert from Balance Method diagnosis to TCM diagnosis.
Times: 9:00am – 12:30 pm & 1:30 pm – 5:00 pm
Where:CSTCM Campus, Room A/B
NCCAOM Certification 7/14 CEU's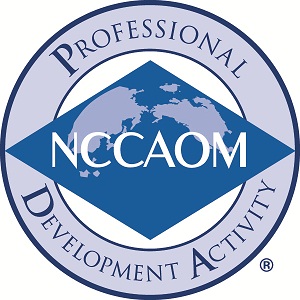 Early Registration Deadline for both:  February 5, 2017
 

Nate Mohler, L. Ac., MSOM

   Nate received his Masters in Oriental Medicine from East-West College of Natural Medicine, in Sarasota Florida (2003). He taught at East-West College (2007-2010) and ran his own private clinic in Sarasota until moving to Denver in 2011. He specializes in Tan/Tung style Acupuncture; he is particularly fond of treating headache/migraine.

   Currently, Nate practices acupuncture at McIntyre Community Acupuncture and Wellness in Golden. Additionally, he is an associate professor at Southwest Acupuncture College and at the Colorado School for Traditional Chinese Medicine where he teaches coursework in herbs and acupuncture as well as supervises the student clinics. In 2013 he went back to school to further his education in the fields of integrative medicine and ethnobotany.

   Nate is also the director and founding member of the American Institute of Integrative Herbalism, a non-profit that is currently building an integrative professional herbal medicine certificate program teaching the integration of endemic North American plants within the context of classical Chinese herbalism. He is also the author of a new book series of medicinal plant field guides covering plants that are native or naturalized to the Colorado region. The first book in this series was published in December of 2016 and the second and third volumes should be completed in 2017.

 

Registration:

Registration is available online at www.Eventbrite.com or by calling the Clinic Director's Office: Continuing Education at 303-329-6355 x16. Email us with any questions: clinicdirector@cstcm.edu.  Registration is not complete until payment is received.

 

Fees:

AAC Members, Licensed Acupuncturists or other medical practitioners:

For one class (7 hours): Early Bird Special: $120 before February 5th, $160 thereafter.

For both classes (14 hours): Early Bird Special: $210 before February 5th, $290 thereafter.

 

CSTCM Students and Faculty:

For one class (7 hours): Early Bird Special: $85 before February 5th, $110 thereafter.

For both classes (14 hours): Early Bird Special: $150 before February 5th, $170 thereafter.

 

Cancellation Policy: 

Full refund 1 month or more prior to workshop date; 50% refund 8 – 30/31 days prior; No refund 7 days or less or No Shows.

 

Please log onto our website for Parking Information and Directions  www.cstcm.edu
FAQs
Do I need to be a licensed acupuncturist or student of TCM to attend this seminar?
Yes.  Only licensed practitioners of Acupuncture/TCM/OM or a currently enrolled student in an accredited acupuncture program will be allowed to attend this seminar.
When & Where

1441 York Street
Room A/B
Denver, CO 80206


Organizer
Founded in 1989, the Colorado School of Traditional Chinese Medicine (CSTSM) is the oldest Chinese medicine school in Colorado.  CSTCM offers two graduate level educational programs with a strong foundation in Traditional Chinese Medicine (acupuncture and related modalities, tui na (physiotherapy/therapeutic massage), internal medicine (Chinese herbal medicine), Chinese nutrition, and energetic exercise/meditation) with a grounding in Western medicine, all as it is currently taught in mainland China.