Description
Disruptive Startup Summit 2019 - Award Reception
Startup Summit Winners Prizes Award
Summary: Annual and exclusive conference, hosted at Stanford Research Park to enable Global Fortune 500 Corporate Ventures, Corporate Development Group and top VC's to interact with Disruptive Startups across stage from Seed to Pre-Exit Unicorns and explore potential partnership, funding or acquisition
Startup Space: Emerging Technologies within respective space: Fintech, eCommerce, O2O, OnDemand, Enterprise, Consumers, CyberSecurity, DigitalHealth, EdTech, MediaTech, AdsTech, Smart Manufacturing, InsuranceTech, Smart Home, Smart Cities, Robotics, Mobility, SpaceTech, AgroTech, ArtTech, SpaceTech, Energy and CleanTech.
Audience: Global Fortune 500, Startup ($1m+ Funding with live product) and Top 100 VC's. We expect 100 Startups backed by top 100 CVC and Venture Capital from seed to Unicorn.
Market: Consumer and Enterprise
Agenda: Please sign up as a member through our site: OneTraction.vc / login
Registration: You must be a member, register using your business email address after purchasing your ticket here or OneTraction.vc / Login
Watch Past Summit Speakers, Judges and Video: Click here
==============Featured Guests and Judges====================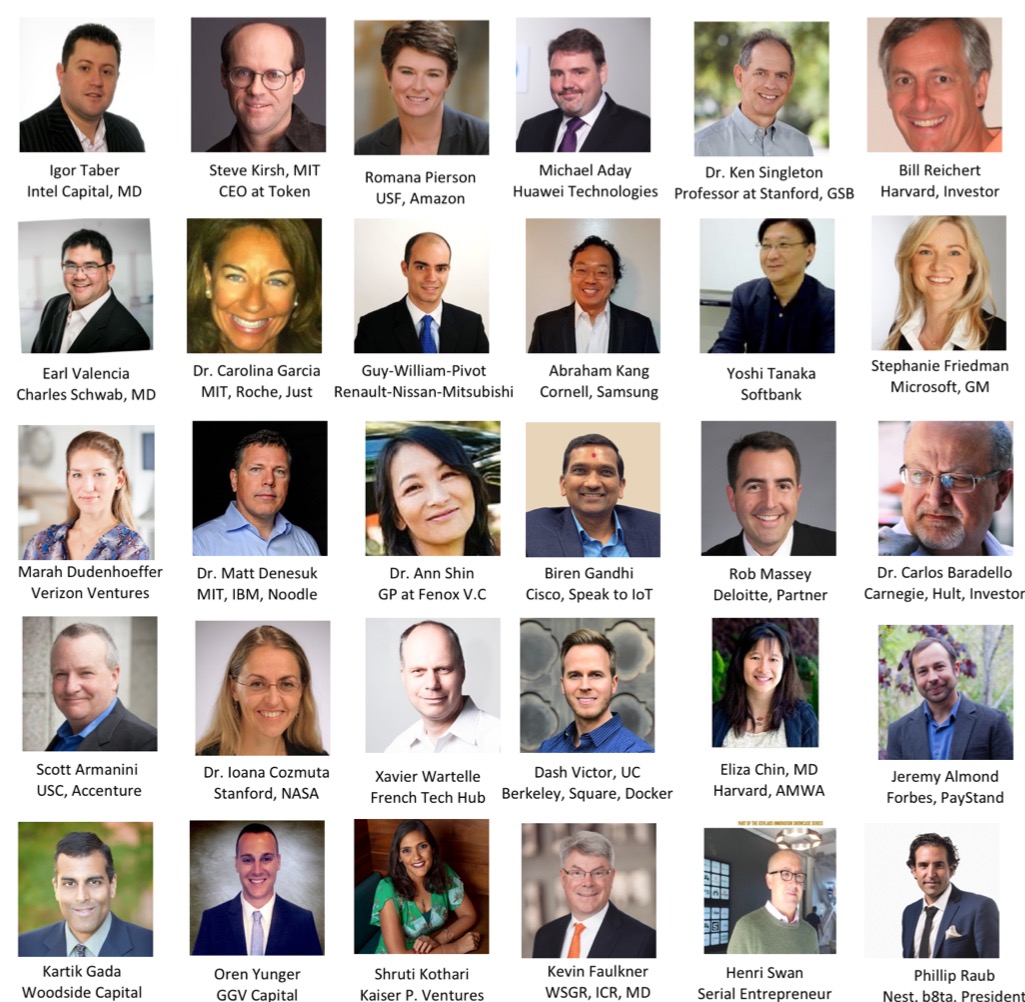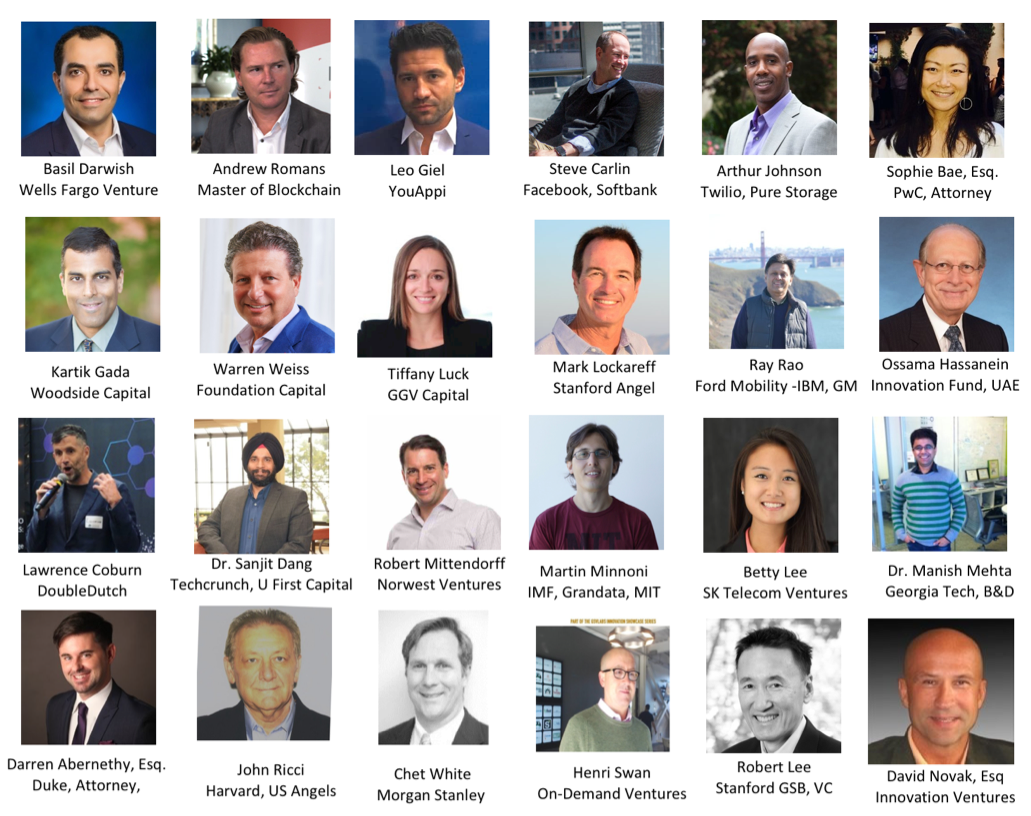 Event Terms: All ticket sales are final with no exchange. In case of last-minute change, capacity constraint or cancellations of the venue by the host, we will reschedule for a future date and issue replacement ticket for the new venue at no additional cost. Given Panel speakers busy schedule, last minute changes happen, and will do our best to find replacement without any guarantee that any or all panelists listed above will attend. Discounted and promotional tickets cannot be transferred or exchanged. All obtained tickets that does not meet the discount or promo criteria would be considered void and non-valid. By joining this event you agree on all terms as listed by the organizer, respective sponsors, and venues host under their respective terms of services web page. Must be 21 or older to attend this event, recording of any type is not permitted unless you have approved media credential, no solicitation or flyers distribution. Corporate Business attire is required from all guests.
Sponsors: Check the event page and detailed agenda section for featured speakers and posted Logo's
Memberships: To become a member, its free and you must register here or OneTraction.vc / login upon purchasing your ticket.
Organizer: Check our team, Portfolio and Global Fortune 500 Partners here or visit LaunchPad here.
ONETRACTION IS THE FIRST ON-DEMAND VENTURE CAPITAL, THAT DISRUPTS HOW CORPORATIONS, STARTUPS, AND INVESTORS IMPLEMENT INNOVATION!
Our founders are serial entrepreneurs, Stanford, Harvard, MIT, McKinsey, Accenture and Google alums!
Based in Silicon Valley, we help global founders build innovative products or services, and fund their launch in the right market, along enabling their backing by top corporate clients and venture capital investors, see past events, featured startups portfolio or join our program here

Contact us (Sponsors Only): Scroll this page below and click on Contact "contact the organizer".