Description
How will new technologies change the way you interact with financial services organizations and the services they provide? A digital revolution is underway in financial services. Cloud computing, robotics, big data, blockchain, peer to peer and other technologies are transforming the landscape. How can organizations adapt? And what are the key things we should be focusing on so as to thrive in a digital world?
About our speaker: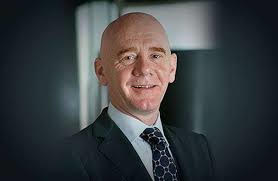 Patrick Maes is Managing Director of Credit Suisse within Group CTO and he is responsible for Technology Strategy and Architecture – with a primary focus on transforming the technology function into a hybrid cloud provider of integrated services.
Patrick has over 30 years of experience in banking, advanced technology, architecture and management consulting. Before Credit Suisse, Patrick was group CTO and GM Head of Strategy & Planning for the COO function within Australia and New Zealand Banking Group (ANZ). He has worked with many companies across Europe, Asia, Australia and North America, including Bankers Trust, WIT Capital, Rabobank, AXA, IBM and HCL technologies.
Patrick is passionate about using technology to transform financial services. He has spoken extensively at international conferences on topics such as innovation and digitization and has worked with many Fintech incubators and start-ups in the past. Patrick has a doctorate degree in Applied Economics, a Master in Financial Sciences and a Postgraduate in Artificial Intelligence. He is an Enterprise professor at the Engineering School of Melbourne University.
Agenda
18:00 Registration
18.30 Presentation
19:30 Q&A
20:00 Networking Apéro
Event Language: English
Professional Development Units: 2
- 0.5 Leadership
- 1.0 Strategic & Business Management
- 0.5 Technical Project Management
Thank you to our sponsor:

Please be aware that at the event photos of the audience are made and published on the PMI Switzerland homepage as well as on Facebook. The event may also be live broadcasted over Facebook. With your attendance you accept these conditions.
Event fee discounts: If your are PMI-CH member, please log in with your PMI-CH member account at www.pmi-switzerland.ch and enter the event from there in order to benefit from the membership discount.
Cancellation policy: 100% refund is possible for a ticket if cancelled 5 days before the event.