Disruptive Innovation Summit - Health and BioTech (Onsite Conference / Reception)
About this event
Summary: Annual Health and BioTech reception and expo for 7th Innovation Conference hosted both in Silicon Valley (Stanford Research Park) and New York City (Midtown Manhattan) from 12/9 to 12/17, to enables Global Fortune 500 and Growth Startup to demo their emerging tech with transformative innovation and positive impact, explore potential GTM partnership, funding or acquisition.
Conference Focus: Enterprise Tech, Health, Bio-Tech and Medical Devices, Deep Tech, Mobility, Space Tech and Impact Tech / Investing.
This Reception Focus: emerging tech in (i.e., Genome Sequencing, Blockchain, 4D Printing, New Material, Digital Health, BioTech, Life Science, Pharma, Tele-Medicine, Wearable, Medical Devices and Life Science).
Audience: We expect over 1,000 decision makers for the conference, comprised of 500 Startup from Pitch Demo to Unicorn and post IPO stage, Fortune 500 Companies across industries and over 500 investors from top VC, CVC, FO and PE.
Speakers: Fortune 500 executives, Growth Stage Startup founders, VC partners and prominent Faculty members from top institution, including top innovative organization
Agenda: The Event is organized into multi-tracks, including thought leadership*, fireside chat, discussion, startup demo / pitch, networking session and VIP reception for CEO from featured startups, Venture Capital, Corporate partners and academia.
Venue: Listed on the event page (Exact space name - see email 10 days prior). Indoor with Outdoor Terrace - weather permit, otherwise indoor space only.
5pm - 9pm: 100 Startup Demo Expo -
5pm: VIP Reception / Networking (Food & Drinks) 21 and over.
6pm: 10 Startup Pitch for Funding (Pre-Seed to Series B)
6:30pm: 10 Startup Pitch for GTM (Series A to Series C)
-----------------------
7pm-7:45pm: Fireside Chat (Pandemics Vaccine - Future of Healthcare)
8pm-8:45pm: Fireside Chat (Startup Disruption, Investment, GTM and Exit)
*Offline no live Stream
-----------------------------------
Members Interaction: View speakers by session and interact prior to the event here: OneTraction.vc / Member Site
Note: "Contingent on NYC local rules for Covid-19" and venue guidelines on the date of the event. Must pass all screening requirements (Proof of fully vaccinated or negative test within 72 hours). If access is constrained by the venue due to covid-19, will stream the entire event online, including demo showcase and notify all guests with access link at no additional cost.
Featured Past Reception Video: Click here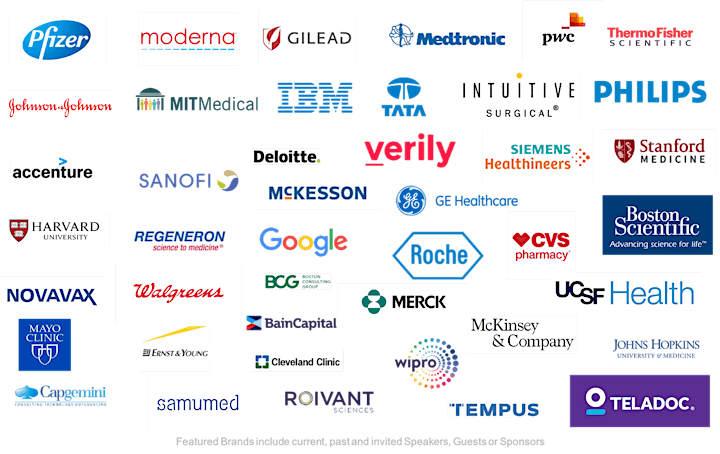 Organizer of Disruptive Innovation Summit - Health and BioTech (VIP Reception)
OneTraction Ventures: We sponsored 100+ Global Events with leading Corporations, Universities, Venture Capital and Law Firm. Our conferences enable Fortune 500 corporate ventures and innovation center executives to meet and gather insights from tier one local venture capital, emerging tech growth startup, top investors and thought leaders. Where startup explore executing go-to-market with industry leaders with a combined revenue of $1+ Trillion in sales, and 1+ Billion in potential customers along investors with $200+ Billion in investment funds. All our upcoming events are exclusive for our ecosystem members and portfolio companies (you must sign up to view detailed agenda, speakers and register). All Tickets sales are non-refundable, but transferable on case by case, if last minute venue partner change in capacity or policies , will reschedule and inform all guests with no additional cost, so you can use same initial paid ticket.