Disruptive Innovation Summit - Health and BioTech
About this event
Summary: Annual Innovation Conference, hosted at premiere venues minutes from MIT and Harvard, to enables Global Fortune 500 and Growth Startup to demo their emerging tech innovation, and explore potential GTM partnership, funding or acquisition.
Industry: Focus on emerging tech in (i.e., Genome Sequencing, Blockchain, 4D Printing, New Material, Digital Health, BioTech, Life Science, Pharma, Tele-Medicine, Wearables, Medical Devices and Life Science).
Audience: We expect over 2,000 decision makers, comprised of 500 Startup from Pitch Demo to Unicorn and post IPO stage, Fortune 500 Companies across industries and over 500 investors from top VC, CVC, FO and PE.
Speakers: Fortune 500 executives, Growth Stage Startup founders, VC partners and prominent Faculty members from top institution, including Harvard, MIT, and Stanford.
Agenda: The Event is organized into multi-tracks, including thought leadership*, fireside chat, discussion, corporate demo, startup demo, networking session and VIP reception for CEO from featured startups, Venture Capital and Corporate partners. To view detailed agenda, use link below.
Format:
Conference: Guests: Onsite and Online Live Stream, Speakers: Onsite and Live Stream Broadcast with featured speakers from MIT, Harvard and Stanford Campus.
Startup Pitch: Onsite and Live Stream open to featured* startup with purchased demo pass "limited spot for the top 10% based on our Judge recommendation".
Startup Demo: Onsite only (Digital & Hardware)
Networking: Onsite only open to all guests, Offline: VIP Reception for select Featured Startup Offline (By Invitation only on or near MIT Campus) "Contingent on Cambridge local rules for Covid-19" and MIT guidelines "https://covid19.mit.edu/". Must pass all screening requirements.
Prizes: Best Startups Pitch and Demo will receive sponsors recognition, exclusive press coverage and priority Funding from our new Global Innovation Funds and our members VC.
Registration: exclusive for tech startup innovators, investors and corporate professionals . Get free pass promo code from our members only website here: OneTraction.vc / Member Site
Becoming a Member: after you purchase your ticket, sign up from member site above and state referred by "event name you are attending". Must be from Startup, Corporate or HNWI / VC-CVC / FO Investor".
Refund: Although Tickets are non refundable, will consider refund request if needed on case by case if impacted by Covid-19. Must be submitted using contact us through this page 30 days prior to this event starting date.
Featured past and current Speakers. Featured past summit video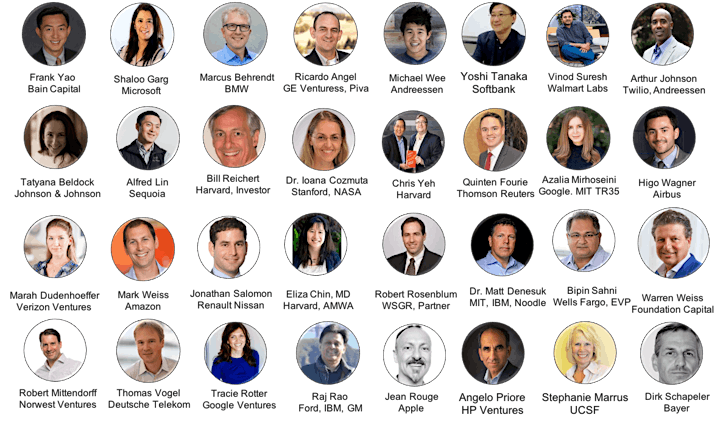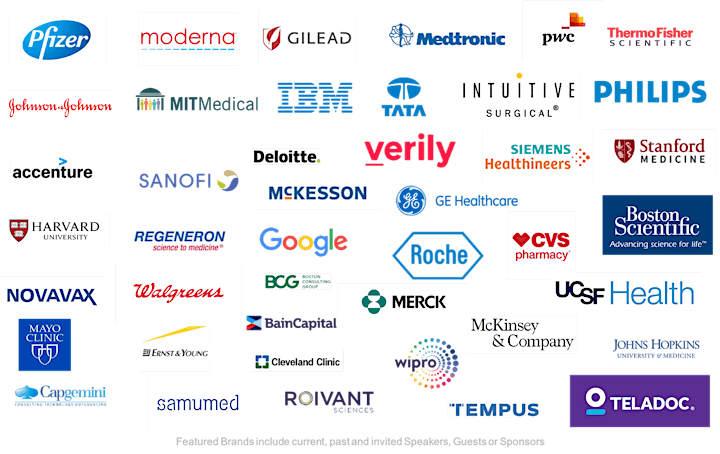 Organizer of Disruptive Innovation Summit - Health and BioTech (Live)