Description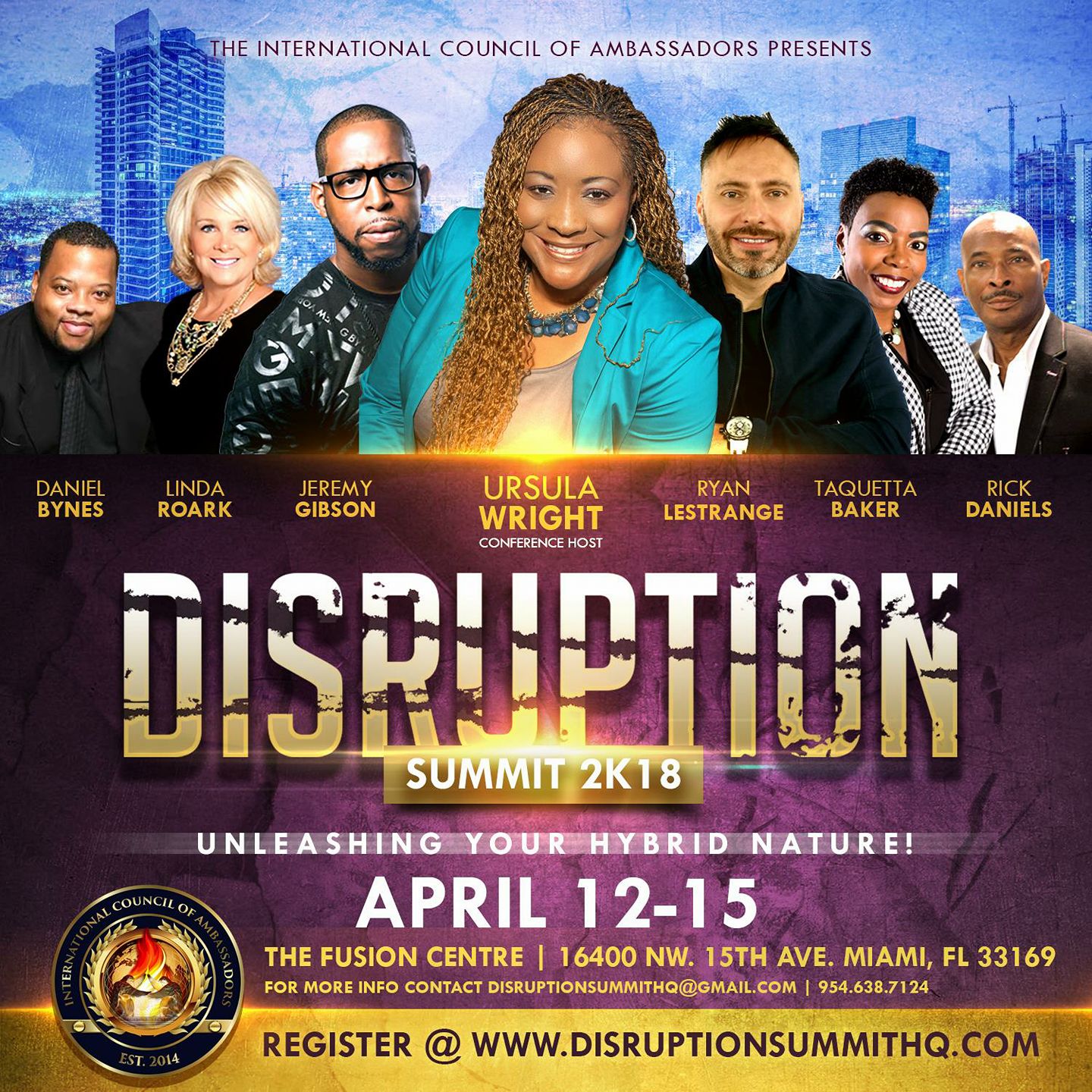 The Disruption Summit 2018 is 4 day Summit call for believers who are ready to awaken and arise. This is a wake up call for what we call the Hybrid Believer: those called to bridge their spiritual acumen with invading the systems of the world with the influence of the kingdom. These believers can invade darkness with kingdom truths. They have the ability to translate spiritual understanding into practical initiatives and kingdom ventures.
There is intense worship, intense training, and opportunities for people to translate what has been abstract into tangible kingdom ventures and initiatives. This is a summit of impartation, but also a place of intense work to bring those ideas out of your spirit and into the earth. Whether you have been thirsting for how God wants to use you in addition to church or ready to birth that vision or kingdom movement, Disruption 2018 is here to disrupt the normal and launch us into the next great place of advancement. Initiatives, Movements, Thoughts, You have them! Let us help you express them!
See summit agenda here.