Description
Disruption in Transportation: It's Going to be Different Getting Around in the 21st Century
Self-driving cars, ridesharing, the hyperloop and massive investments in bicycle infrastructure are all culminating into significant disruption in transportation. And it's happening at a global level. In the 20th Century, the car was arguably one of the most disruptive innovations ever. It changed everything about how we live, shop, eat, work and transformed how we build cities.
Today, a wide variety of technologies and transportation options are set to further disrupt a basic need in our society, getting around. On this panel, we will hear from experts who share their insights into how disruption in transportation will change our daily lives. Learn what the implications are for the environment, business, work, shopping and even real estate prices.
All sales are final. No refunds. Read our privacy policy here.
Speakers: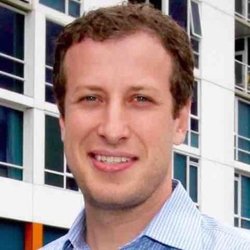 Robert Sadow, CEO and Co-Founder of Scoop Technologies
Rob Sadow is CEO and Co-Founder at Scoop Technologies, the Bay Area's leading community and solution for commuter carpooling. Rob has long been a firm believer that technology could be harnessed to solve everyday problems that impact our quality of life. Rob moved to the Bay Area to join his brother, Jon, and was immediately struck by the magnitude of the area's transportation issues and how they affected the region. Inspired, the two brothers put their heads together and developed Scoop. Rob started his career with Bain & Company in New York as a strategy consultant. He specialized in customer strategy and marketing, helping big companies develop and execute plans to attract and retain customers. Rob graduated magna cum laude from the Wharton School at the University of Pennsylvania with a BSE in Management, Legal Studies & Business Ethics. Growing up in Atlanta, Rob and Jon drove 25 miles each way to and from high school, which put the importance of a better, more sustainable commute into perspective at an early age.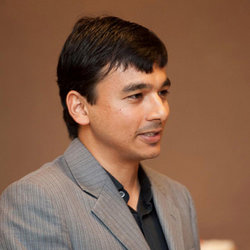 Aarjav Trivedi, CEO of RideCell
Aarjav Trivedi is a CEO and Founder of RideCell, the leading business automation platform to launch, operate, and scale autonomous and new mobility services, including ride-sharing, car-sharing, and dynamic fixed route services. Before RideCell, Mr. Trivedi worked in engineering at SpiDynamics (Acquired by HP) and as a research engineer at CipherTrust and Secure Computing (Acquired by McAfee) where he helped invent and ship security systems used by over 40% of the Fortune 500 as well as the Pentagon. He has a Masters degree in Computer Science from Georgia Tech and a Bachelors in Computer Science from the University of Mumbai.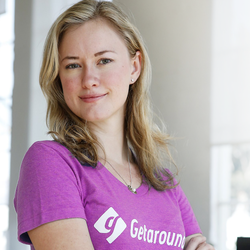 Jessica Scorpio, Founder of GetAround
Jessica Scorpio is the Founder and VP Marketing at Getaround, the leading peer-to-peer carsharing community. As a member of the inaugural class at Singularity University (SU '09)Jessica was challenged to facilitate the developing technologies in order to address humanity's grand challenges. Focused on transportation, Jessica is passionate about the Sharing Economy and the positive impact it can have on individuals and their communities and has been recognized on both the Forbes 30 Under 30 and Inc 30 Under 30 lists for her work.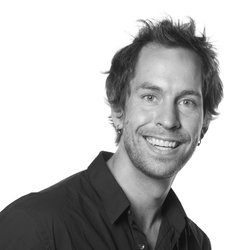 Adam Vollmer, Founder and CEO of Faraday Electric Bicycles
Adam is the founder and CEO of Faraday Bicycles. Faraday designs exceptional electric bicycles and believes that everyone deserves a commute that's efficient, healthy, sustainable, and fun. Formerly a senior engineer at IDEO, Adam brings years of expertise in medical device design and biotechnology, as well as a passion for designing considered products and services that responsibly address pressing human needs.
In 2010 Adam co-hosted the Emmy Award-winning PBS Kids TV show Design Squad Nation, a nationally broadcast series that showcases real, exceptional kids using engineering and design to turn their dreams into reality. Adam studied mechanical engineering at Stanford and MIT. Originally hailing from Portland, OR, Adam has ridden, raced, built, wrecked, and advocated for bikes for close to two decades.
Moderator: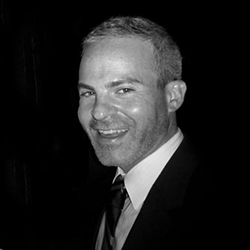 Rob Goodman, Principal at OpenVerse & Marketing with Foundation Capital (@therobgoodman)
Rob Goodman is principal at OpenVerse, a marketing and storytelling firm, and marketer with Foundation Capital, a 20-year old venture firm in Silicon Valley. Rob's ability to blend business sense with creative expertise defines his work as a marketing consultant, content strategist, and writer. Rob was most recently head of global marketing for digital publishing at Google, and previously led online marketing for Simon & Schuster and helped shape grassroots digital marketing at Sony Music. Today, he works with an array of startups and technology companies to drive brand and content initiatives. Rob can often be found exploring the city's many music venues, illustrating band posters, running, or eating BBQ.
Agenda:
6:00 p.m. to 7:00 p.m. Networking and refreshments

7:00 p.m. to 8:00 p.m. Panel discussion
8:00 p.m. to 8:30 p.m. Wrap up and meet the speakers
Venue Sponsor and Location:
WeWork Transbay, 535 Mission St. 14th Floor, San Francisco


Read our terms and conditions here.