Description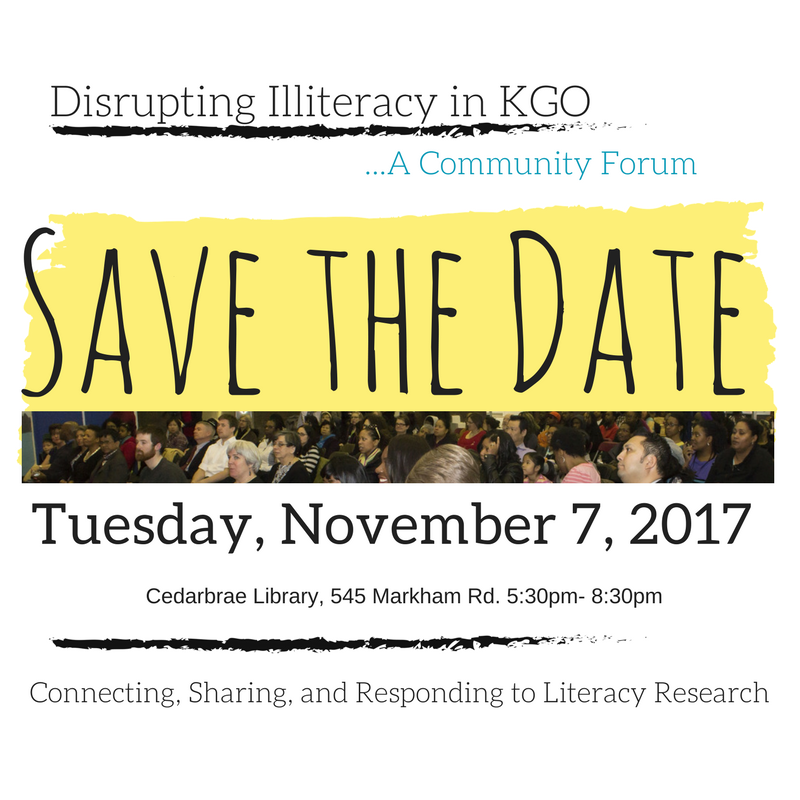 We are excited to report that we are nearing completion of the Disrupting Illiteracy in KGO research project, and we invite you to provide your input!
We will host a Community Forum on November 7th at Cedarbrae - Toronto Public Library (545 Markham Rd) from 5:30-8:30 PM. Dinner will be provided.
The forum will be an opportunity to:
Gather as a community
Share your ideas
Review the research findings and recommendations of the study
Provide feedback on the recommendations
Shape our next steps as we take action as a community
If you are connected to the Kingston Galloway Orton Park community and identify as a parent, educator, service provider, student/youth or resident, we would like to hear your voice.

Space is limited so please RSVP as soon as possible!