Description
DisruptHR Tulsa is a high-energy idea forum designed to inform and empower executives, business leaders, people in the human resources field and anyone, really, who is PASSIONATE ABOUT TALENT.
We are about blowing up the norms to which we've fallen prey, innovating, and creating a more meaningful, rewarding, and engaging experience from this thing called work.
The Event
12 speakers with a recognized voice and something really disruptive to share will be given 5 minutes each to wow you - they'll do it while 20 slides advance automatically every 15 seconds. It's energetic, thought-provoking, and high-impact. Seasoned speakers talk about the challenge of this 5 minutes (hey, we're keeping them on their toes!). Focused storytelling with punch.
When?
Thursday, September 13th, 2018
5:00 - 5:45pm Networking, Taco Bar, Open Bar with a just-for-us specialty cocktail from Inner Circle Vodka Bar (as well as beer, wine and non-alcoholic drinky drinks) Brilliant!
5:45 - 7:30pm Let's Do This - 12 Disruptors - Talent Talks, Rants, Innovation, and Invention

Where?
41st floor Ballroom with the most amazing views you've seen in a long time, smack in the middle of downtown. First Place Tower is located on Boston Ave between 4th & 5th Streets, valet parking provided...of course!
What?
No, You don't have to be in HR to attend. In fact, Disrupt talks have been given and attended by C-Suite Leaders, Business Owners, Technologists, Politicians...and, yes, even a few HR Professionals.
---
Here's what attendees said about our first two events:
DisruptHR-Tulsa at Hardrock Casino was absolutely amazing last night! Networking, great food & drinks, and disruptive & stimulating speakers!
-Shae Factory, Recruiter / US Beef Corp-ARBY'S
Tulsa hosted its first #disrupthr event last night and I am thankful for the inspiring disruptive leaders we have in our midst that just killed it. Disruption in business is the new constant, and as HR professionals we are pivotal in either embracing and leading the disruption or becoming obsolete. How are you disrupting HR? "Truly effective HR organizations are taking on a whole new identity. They are focusing on simplification, design, culture, and productivity. Yes they are still doing the "hard things" well, but more and more of their time has spent automating and simplifying these "must do" activities so they can focus on design, culture, coaching, leadership, and values.
-Katrina Dougan, Strategic HR Business Partner
"(We) I had a great time at last night's Disrupt HR event. We were actually planning to leave ½ way through to make another scheduled engagement, however, the speakers were so engaging we couldn't leave. Kevin Mathews and the other closers for the evening certainly did not disappoint.
This is wisdom that is not shared enough by thought leaders and is so critical to an organizations culture and employee wellbeing…not to mention high performance.
- Stefan A. Mecke, JD, MBA, SHRM-SCP, SPHR and Attorney at Barber & Bartz
"THANK YOU for disrupting HR in Tulsa last night! There were several things enjoyable about the evening, but one thing that burbled up today ... we all had time just to talk to each other. We weren't checking the time, needing to get back to work or some other pressing demand. I appreciate you giving us the space to do that and the entertaining and thought-provoking presenters."
- Julie
Disrupt HR was really fun. Loved the format and the music. :)
- Mandy
---
The Ultimate Sponsors: Ultimate Software, Tulsa Area Human Resources Association (TAHRA) and Tulsa Tech are proud to support DisruptHR Tulsa.
Special thanks to our Wave Maker Disruptors: Avansic E-Discovery & Digital Forensics, GableGotwals, Luxa Enterprises and Reliant Live.
---
---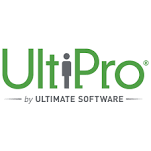 Dave Burlin

Southwestern Consulting

TEDx Speaker and Certified Coach

Tom C. Vincent II, CRCM, CIPP/US

GableGotwals

Banking, Compliance and Cybersecurity/Data Privacy Shareholder

Scott Cooksey

Cooksey Connects

Executive Leadership Coach

Scott MacDonald, CPA

Choctaw Nation of Oklahoma

Senior Manager of Business & Economic Development

Penny Horton

HR Raw / Who's Your HR

HR Fanatic, Blogger and Influencer

Amanda McKinney

AM: Marketing

Marketing Coach and Owner

Jerrod Murr

Paradigm Shift

Speaker, Cultural Entrepreneur, Leadership Enthusiast

Josh Ploch

Vallourec Star

HR Manager

Mark Riddle

Tenstreet, LLC

Director of People Ops

Kristi Spaethe, PHR, SHRM-CP

The People Perspective

President and Human Resources Consultant

Yvonne Davis, MHR, SHRM-SCP

Luxa Enterprises

HR Generalist/Diversity & Inclusion

Cynthia Simmons Taylor

Tulsa Regional Chamber

Head of Talent, Culture and HR