Description
Do you realize that how it's always been done is not how it will always be done?
Are you excited about agile HR teams free to explore creative, strategic solutions?
Do you know there are many new ways to discover and grow talent?
DisruptHR is for you, and now it's here for an evening in Oklahoma City! If you've got something to say about talent, culture or technology, come join us for a Wednesday evening happy hour of hors d'oeuvres, drinks, and focused talks from professionals sharing ideas about pushing talent forward. A fall evening with one of the best views in town from the Central Boathouse.

Tickets and Times:
Early Bird Tickets: Available for $15.00 until October 1, and will be $20.00 after October 1. This includes your seat at the table, hors d'oeuvres (we know you're starving at 5:30!) and access to a cash bar - because Wednesday Happy Hour.
Student Tickets. We have a limited number of tickets available to our university and college students that may want to participate at a reduced rate of $7.00. Please be prepared to show your student ID at the time of entry.


Think you might want to present? We're ready to hear from you. Just click here and come to Sign Up to Disrupt. Hit us with a topic and a quick summary. Spaces are disappearing quickly and we hope to have our line up finalized by early September so everyone can prepare and be ready.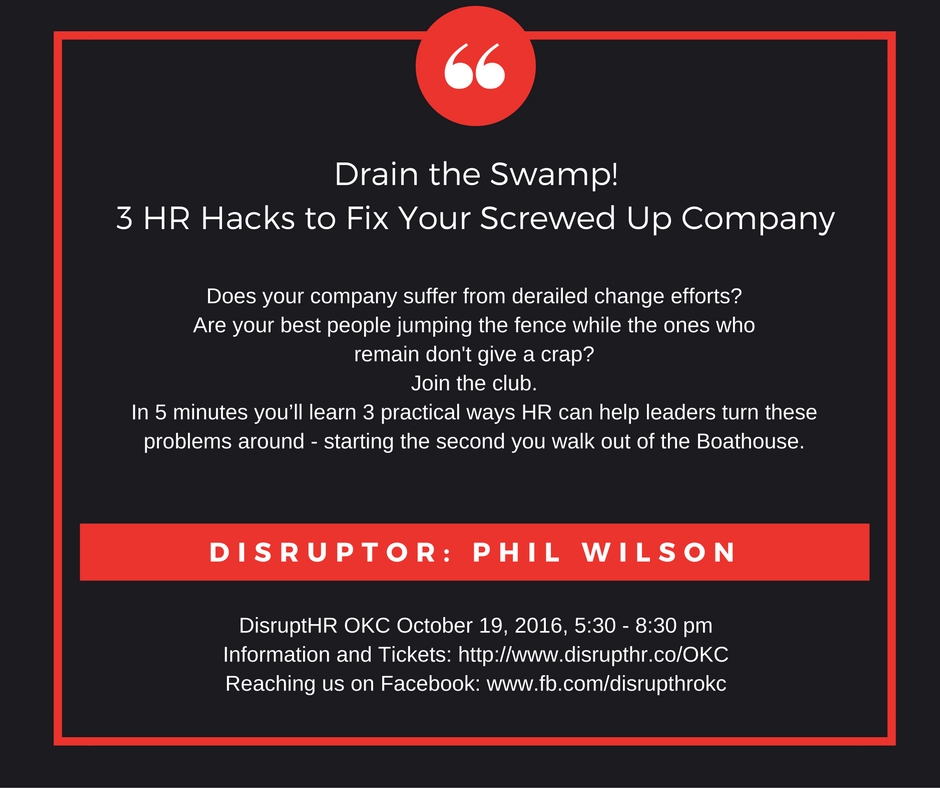 What are we talking about? Look at some of the speakers already confirmed!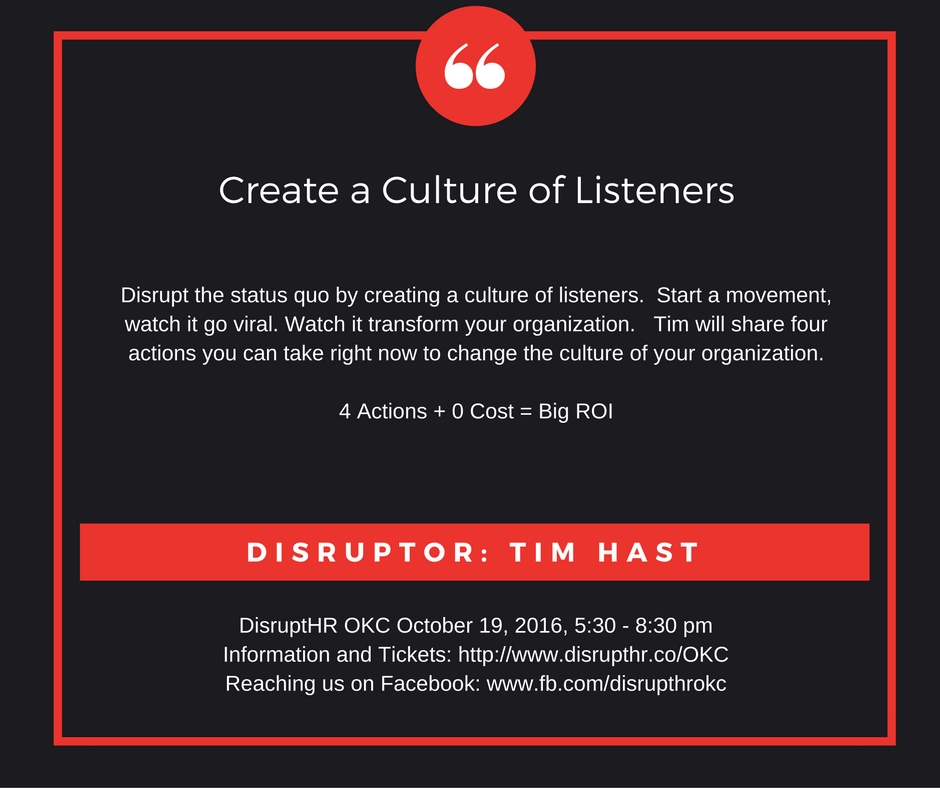 Want to get your organization involved and help support this OKC event? Please email the organizers, sponsorships are available and we love that you're as focused on talent excellence in Oklahoma City as we are.